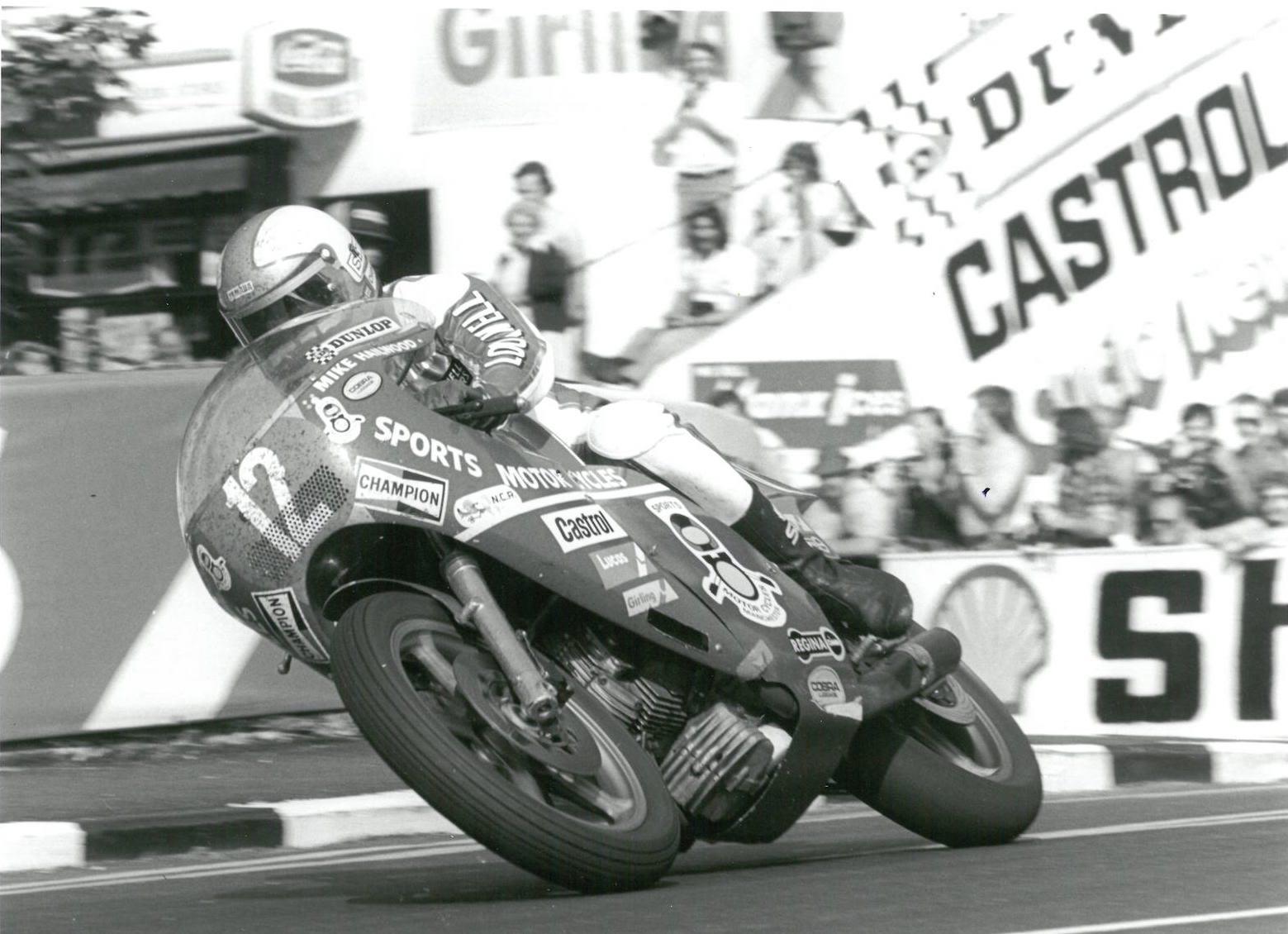 Mike Hailwood, Grand Prix World Champion, swapping two wheels for four
•Fine watch gifted to 'Mike the Bike' by Jack Heuer in 1973
•Features personal inscription from Jack Heuer
•Sought-after Carrera model known as THE Driver's Watch
A Heuer fine watch formerly owned by one of motorcycling's all-time greats, the late nine-times motorcycle Grand Prix World Champion Mike Hailwood, which was gifted to him by the company's former chairman Jack Heuer, is being offered at the Bonhams Autumn Stafford Sale next weekend (18 October 2019). Estimate £10,000-15,000.
The sought-after 18K gold circa 1971 'Carrera' 1158 model is all the more special as it bears a personal engraving to the caseback: "To Mike Hailwood for a successful 1973 Jack Heuer".
Heuer Carrera 1158 gifted to Mike Hailwood by Jack Heuer, 1973. £10,000 – 15,000
Known as the 'Montre de Pilote' or 'Driver's Watch' due to its chronograph, or stopwatch, which proved popular with racing drivers, this Carrera features a 'champagne' dial, applied gilt hour and minute markers with black accents, black subsidiary dials for 30 minute and 12-hour recording, a black chronograph hand and a calendar function.
An unusual feature is its British hallmark on the inside of the back of the case – a nod to Hailwood's nationality. The watch is complemented by a brown calf skin strap.
The Heuer was gifted to 'Mike the Bike' by Jack Heuer in 1973, after the champion racer had swapped two wheels for four and was competing in Formula 1, driving for Team Surtees, run by fellow multiple Motorcycle Grand Prix World Champion turned racing driver John Surtees.
The inscription is a likely reference to Hailwood's bravery in helping to rescue an unconscious Clay Regazzoni from his burning Ferrari at that year's South African Grand Prix at Kyalami, after the two had collided on the second lap of the race. He was also awarded the George Medal in recognition of his heroic act.
Mike wearing the Heuer at Kyalami in 1975, pictured with fellow driver James Hunt
Heuer Carrera watches were deployed to Formula 1 Ferrari drivers in the 1970s, including Regazzoni and teammate Niki Lauda by the watchmaker, which was also Ferrari's official timekeeper. A select group of other leading Formula 1 drivers who received them as 'ambassadors' included Emerson Fittipaldi, Jacky Ickx and Ronnie Peterson.
Heuer said of the 18K gold Carrera 1158, of which only 150 pieces were ever produced, and which was his favourite model: "These watches have a deep emotional meaning for me, as we have lost drivers to racing accidents".
The Heuer, which is being offered by the family of Mike Hailwood, will be sold on Saturday 18 October, day one of the two-day sale.
Jonathan Darracott, Bonhams Global Head of Watches, said: "The Heuer Carrera holds a special place in the heart of Heuer collectors as it crosses the boundaries between watches and motorsports."
Ben Walker, International Department Director, Bonhams Collectors' Motorcycles, said: "We are extremely privileged to be able to offer such an important piece of motorcycling history, which celebrates a true hero of the motorcycling world. I am sure that the watch will be the subject of much spirited bidding at Stafford."
The Autumn Stafford Sale takes place alongside The Classic Motorcycle Mechanics Show, over two days, starting with lot 1 at 12.00 on 19 October and at 11.00 with lot 301 on 20 October.
All sale lots can be viewed online: www.bonhams.com/autumnstafford.