Even the most die-hard classic enthusiast would find it hard to deny that modern cars are pretty darned good. They are safer, better built, more reliable, faster and more economical than those of old – and, best of all, they don't seem to rust.
By and large, however, there's one thing that today's high-tech engineers struggle to integrate into today's air-conditioned, self-parking, danger-alerting, voice- activation-equipped automobiles that many of us miss: the sense that we're actually driving them.
It's that search for a true connection with a car of character that's prompting many people to seek models from the relatively recent past that were once so common that no one would have imagined calling them 'classics'.
Who, for example, would have guessed that examples of Ford's souped-up 'RS' cars from the 1980s would today routinely command more than £30,000? That a Jaguar XJS – once difficult to shift for £2,000 or less – could fetch a similar sum? Or that a Renault 5 Turbo could make more than £98,000?
Those are all prices achieved by Bonhams in the past couple of years, and they demonstrate an evolution in the collector-car market that has seen a surge in popularity of modern classics – and a shift in buyer demographics towards a more youthful generation.
It is partly that change that has prompted Bonhams to establish an all-new strand of its car department that aims to make classic-car ownership more accessible, more affordable and, perhaps, more fun.
Called Bonhams MPH, the venture is based at Bicester Heritage, the Oxfordshire centre for excellence for classic cars that opened in 2013 on the site of Britain's most complete Second World War bomber base.
Rob Hubbard, a Bonhams car department veteran
of almost 12 years, is running the show from a dedicated office and saleroom at the Bicester site. As he says, "The aim of MPH is to fill a gap that has opened up in the market for more modern, often more affordable classics that we haven't been able to offer in our regular sales, simply because the price point and overheads associated with selling them didn't match up.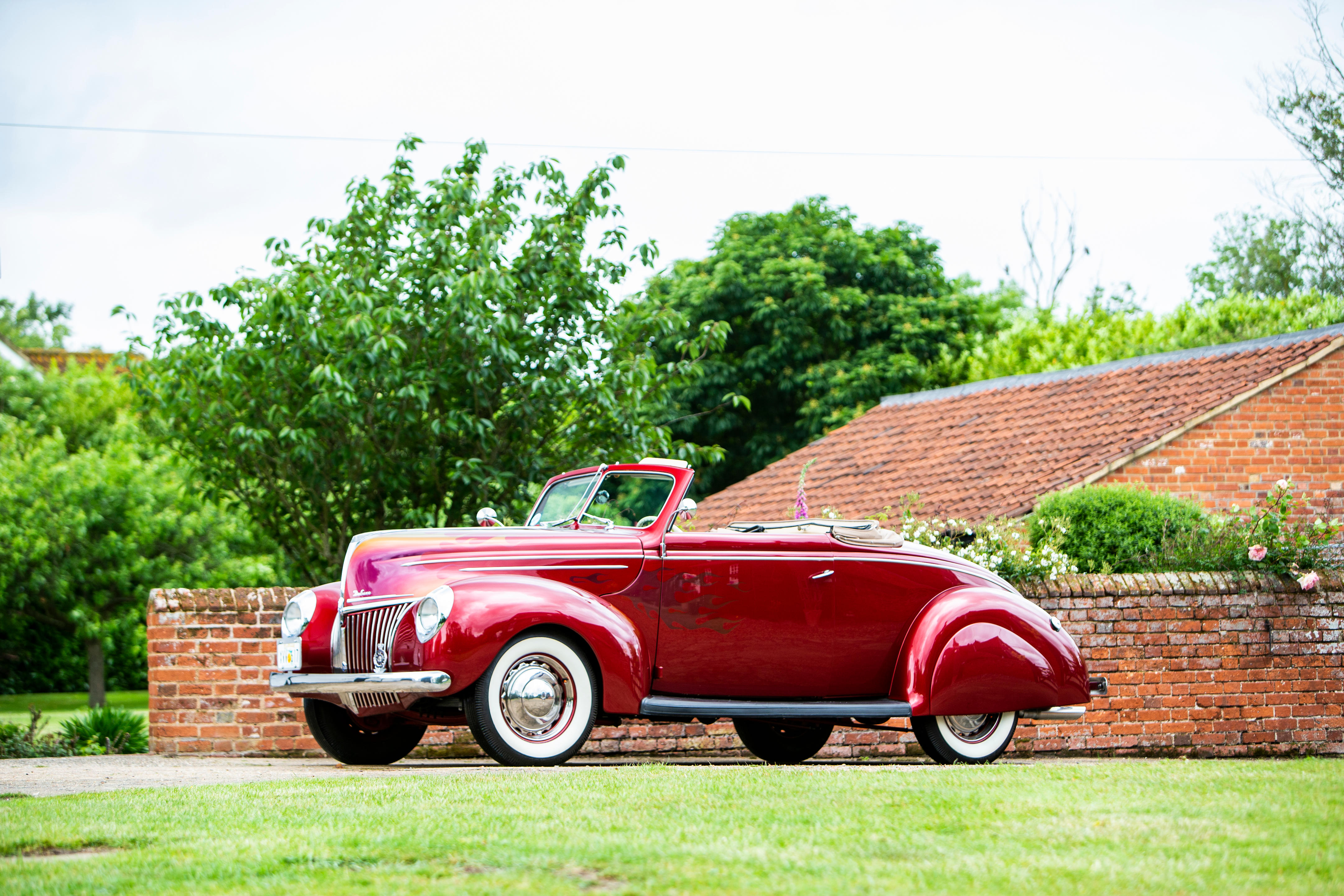 "What MPH will do is provide a simpler, more streamlined and more affordable entry system for sellers and a large choice of more accessible cars for buyers – with both sides benefiting from reduced charges.
"There are now many younger buyers – people in their 30s and 40s – who have disposable income to spend on the cars they were familiar with in their youth, because either their parents owned them or they saw them in large numbers on the roads," explains Hubbard.
"There is also a desire among many car enthusiasts to take a step back to the relatively recent past, when cars had become far more reliable and better made, but still had manual gearboxes and none of the electronic safety aids that are now fitted as standard. People want to relive the feeling of really being in control of a car," he adds.
There are no upper or lower value limits for MPH consignments, says Hubbard, but cars are expected to be priced around £5,000 to £50,000 and to cover all eras. "By offering interesting and affordable lots, we're hoping to put the fun back into owning a classic car. We'll make it possible to buy something that can provide plenty of enjoyment, without breaking the bank or being too precious to really use," he says.
MPH sales will also be livelier than most, thanks to a 'drive through' format that will allow bidders to see and hear the cars running. You will even be able to take a test drive with a Bonhams specialist during the pre-sale view. The first auction will take place on 26 September and, to demonstrate the diversity of lots that will be welcomed to MPH sales, the inaugural event will include one of the untry's best private collections of former special forces vehicles, including a brace of Special Air Service 'Pink Panther' Land Rovers. Only 20 such vehicles remain, with these the first to cross the block for more than 30 years.
Dubbed 'the Elite Collection', the line-up includes nine other Land Rovers, two quad bikes, and six motorcycles that saw service in recent conflicts including the Gulf War. They will be sold in 'off battlefield' condition with original combat equipment, accessories and MOD paperwork.
By contrast, the private Ian Drury Collection, which comes to the market for the first time, comprises a dozen cars acquired over a number of years, an eclectic mix ranging from a 1917 Maxwell 25hp Tourer, via a 1939 Ford V8 Roadster, 1960 Volkswagen Splitscreen Camper and 1963 Ford Thunderbird, right through to a 2017 Morgan Plus 4 Roadster. Hey, something for everyone.