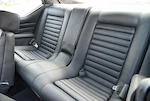 1972 Citroen SM 3.0-Litri Coupé
Telaio nr. 00SD1473

* Consegnata nuova in Nord America
* Versione desiderabile, con motore 3 litri e cambio manuale a 5 marce
* Recentemente restaurata nella carrozzeria e negli interni
* Dazi doganali della UE pagati

Combinando la tecnologia avanzata degli autotelai di Citröen con il know-how motoristico di Maserati, la SM (Série Maserati) era caratterizzata, dall'azionamento di tipo idropneumatico tipico delle DS, della sospensione autolivellante, dei freni a disco sulle quattro ruote, del volante autocentrante e dei fari girevoli. Maserati era responsabile del motore, un V6 a 90 gradi che, dopo una certa incertezza sull'alesaggio dei cilindri e sulla corsa dei pistoni, si era ritrovato con una capacità di 2,670 cc e capace di sviluppare una potenza massima di 170 CV. L'uomo a capo del progetto della SM era Robert Opron, che era riuscito a convincere la direzione Citroën della bontà dell'idea avere una prestigiosa Gran Turismo come vettura al vertice della gamma. Il suo curriculum, durante il periodo Citroën, include la supervisione delle gamme GS e CX, così come il rinnovamento del frontale dell'immortale DS. Citröen è stata per anni il leader mondiale nello studio dell'aerodinamica delle vetture passeggeri, ed il coefficiente aerodinamico record per l'epoca della classe SM, le permetteva di raggiungere i 225 km/h (140 mph), rendendola la vettura più veloce tra quelle a trazione anteriore. L'iniezione di carburante è arrivata nel 1972, mentre l'opzione della trasmissione automatica è diventata disponibile l'anno successivo e la cilindrata del motore è cresciuta fino a 2,974 cc prima che il modello fosse prematuramente (alcuni direbbero criminalmente) discontinuato nel 1975, dopo l'acquisizione di Citröen da parte di Peugeot. Profondamente rimpiante, queste vetture tecnicamente avanzate, belle e funzionali, restano, ancora oggi, estremamente ricercate. Secondo un'email del SM Club Italia (di cui una copia è disponibile per consultazione), questa vettura è una delle rare Citröen SM 3.0 litri, equipaggiate con il cambio manuale a cinque marce e destinate al mercato nordamericano. L'auto è stata importata in Europa, in arrivo dal Canada, nel 2011. Alcuni anni dopo (si crede nel 2013/2014), la carrozzeria è stato restaurata e riverniciata in grigio metallizzato, mentre l'interno è stato rivestito in pelle nera, creando una combinazione di colori particolarmente bella. Nel 2016, la SM ha beneficiato di un'approfondita revisione da parte del famoso specialista italiano di Citröen, Fabrizio Libera, che ne ha controllato tutti i sistemi idraulici di sospensioni e freni (l'elenco completo dei lavori è disponibile). Offerta con libretto canadese, quest'auto rappresenta una meravigliosa opportunità di acquistare una delle icone automobilistiche del ventesimo secolo, nella sua migliore e più ambita versione.


1973 Citroën SM 3.0-Litre Coupé
Chassis no. 00SD1473

* Delivered new to North America
* Desirable 3.0-litre, five-speed manual transmission model
* Recent body and interior refurbishment
* EU customs paid

Combining Citröen's advanced chassis technology and Maserati's engine know-how, the SM (Série Maserati) featured DS-style hydro-pneumatic self-levelling suspension, power-assisted all-round disc brakes, self-centring steering, and steered headlamps. Maserati was responsible for the 90-degree V6 engine, and after some juggling of bore/stroke dimensions, a capacity of 2,670cc was settled on for a power output of 170bhp.

The man responsible for styling the SM was Robert Opron, who had managed to persuade the Citroën management that it would be a good idea to have a prestige Gran Turismo at the top of the range. His portfolio while at Citroën would include overseeing the GS and CX ranges, as well as face-lifting the immortal DS. Citröen was the world leader in passenger car aerodynamics at this time, the SM's class-leading drag coefficient enabling it to reach 225km/h (140mph), making it the fastest front-wheel-drive car ever at that time. Fuel injection arrived in 1972, an automatic transmission option became available the following year, and the engine was enlarged to 2,974cc before the model was prematurely (some would say criminally) axed in 1975 following Citröen's acquisition by Peugeot. Fondly remembered, these technically advanced and functionally beautiful cars remain highly sought after today.

According to an email from the SM Club of Italy (copy on file), this is one of the rarer 3.0-litre Citröen SMs manufactured with the five-speed manual gearbox for the North American market. The car was imported into Europe from Canada in 2011. A few years later (believed in 2013/2014), the body was restored and repainted in grey metallic, while the interior was re-trimmed in black leather interior, a particularly handsome colour combination.

In 2016, the SM benefited from a thorough inspection by renowned Italian Citröen specialist Fabrizio Libera, who checked the hydraulic suspension and braking systems (list of work on file). Offered with a Canadian title, the car offered here represents a wonderful opportunity to acquire one of these 20th Century motoring icons in its ultimate and most desirable specification.