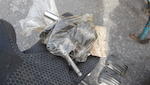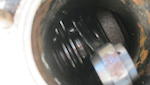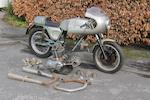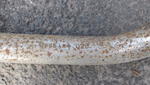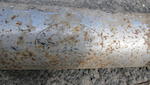 1974 Ducati 750SS Project
Registration no. JBA 395N
Frame no. DM750SS*075256*
Engine no. 075100 DM750.1
• Present ownership since 1979
• Off the road for nearly 40 years
• Original apart from a repaint

It was, without question, Paul Smart's famous victory at Imola in April 1972 that really put Ducati's new v-twin on the map. It was a particularly sweet occasion for hitherto unfancied Ducati, as the Bologna factory defeated not only the race-proven Triumph Tridents of Percy Tait, John Cooper and Ray Pickrell, but also the works 750 MV Agusta of Giacomo Agostini. With such an outstanding pedigree, the 750SS was a natural choice for racing's Superbike category, and later on proved highly competitive in 'Battle of the Twins' (BOTT) racing in the USA and Europe.

Smart's bike was based on the 750GT roadster introduced that same year. The racer's cycle parts remained close to stock - even the centre stand lugs were retained! - merely being up-rated with triple Lockheed disc brakes while the engine gained desmodromic cylinder heads, high-compression pistons and stronger con-rods. When the definitive production version - the 750SS - appeared in 1974 it differed little in overall conception from the Imola '72 bikes, among the most obvious external differences being the adoption of a centre-axle fork and Brembo front brakes. The big 'Imola' fuel tank and humped racing seat both featured on the road bike, which wore a cockpit faring rather than the racer's fuller streamlining. Only 401 examples of the original 'round case' version were built before it was superseded by the less desirable 'square case' model for 1975. Today the landmark original 750SS is one of the most sought-after of all Ducatis.

Having been raced by the original owner in its first year, this 750SS was purchased by the current vendor from a friend and fellow Ducati enthusiast in June 1979, though within a few months the machine was off the road with a smoking exhaust. Removing and dismantling the engine revealed broken piston rings. The owner always intended to put the Ducati back on the road, but marriage and family commitments intervened and for various reasons it never happened. Retirement is now looming and he feels it is time to let the Ducati go to a new home. The fairing, tank, side panels, and seat were repainted during the previous ownership; apart from that this 750SS is in original condition. There cannot be many left un-restored, so this example represents a rare opportunity for the Ducati enthusiast. The machine is offered with an old-style V5 registration document and two photographs of it while in the previous ownership.
Footnotes