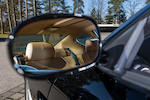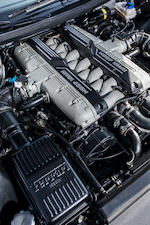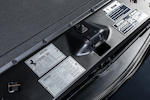 Fewer than 500 kilometres from new
2003 Ferrari 456 Modificata GT Coupé
Coachwork by Pininfarina
Chassis no. ZFFWP44B000130512
•The ultimate Ferrari 456 GT
•Delivered new to Germany
•One of 688 manual-transmission Modificata models
•Recently serviced
•Complete with all books and tools

'The Ferrari 456 GT is a worth successor to its illustrious predecessors. It achieves the tricky task of being technologically advanced while retaining the heart and soul of a true Ferrari. Consequently, its dynamics take it to the top of its class with fabulous performance, agility, poise and all the mile-eating ability a proper GT should have.' - Autocar.

Not since the 412's demise in 1989 had Ferrari offered a '2+2', and when the 456 GT debuted at the Paris Salon in October 1992 it was obvious that the long awaited newcomer eclipsed all Maranello's previous four-seat Grand Tourers. Although new from stem to stern, the 456GT incorporated elements familiar to generations of Ferrari cognoscenti - front-mounted four-cam V12, rear transaxle, tubular steel spaceframe chassis and all-independent suspension - while making an appearance for the first time were electronically-controlled adaptive suspension and a six-speed gearbox. Essentially a de-tuned version of that powering the 550 and 575, the new 5.5-litre V12 unleashed no less than 442bhp at a lowly 6,250rpm yet remained smooth and tractable from idling speed to red-line thanks to its state-of-the-art engine management system. F40 excepted, the 456 was the most powerful road car developed by Ferrari up to that time, yet despite delivering supercar performance this relatively unstressed engine has proven to be very reliable.

For the 456, Pininfarina worked its magic once more to create a subtly beautiful curvaceous body contrasting with the hard edges of its predecessor. Although bereft of extraneous aerodynamic devices, the 456 remained stable up to its maximum of around 190mph, a figure that made it the world's fastest production four-seater passenger car. Acclaimed on its debut, the 456's styling has not dated and is a tribute to Pininfarina's farsightedness in creating one of most successful designs of modern times. An air-conditioned interior, sumptuous Connolly leather trim, perfectly weighted power steering and Porsche-rivalling build quality all combined to make the 456GT a worthy competitor for Bentley, Aston Martin and Mercedes-Benz. An automatic transmission version, known as the 456 GT A, became available for 1997 and then two years later the model was given its one-and-only makeover, re-emerging as the subtly restyled and improved 456M (Modificata).

Most of the externally visible alterations to the 456M were made at the front of the car, which now featured a smaller intake grille incorporating the circular fog lights, while the twin air scoops and bonnet vents were deleted. The result was a cleaner and more elegant look than before. Beneath the skin the main advance was the adoption of electronically controlled active suspension, linked to the anti-lock braking and braking force distribution systems, which altered the damping characteristics to cope with changing road conditions. In this form the 456 GT continued in production until 2003, by which time 3,289 cars had been completed, 688 of which were manual transmission Modificata models like this one.

One of the last of its kind manufactured, this desirable manual-transmission example of the ultimate 456M GT was delivered to its first owner on 16th April 2003 by Maranello Motors in Cologne, Germany. The Ferrari remained with the original owner until 2013, by which time it had covered a mere 380-or-so kilometres; it was then sold to the second owner, another private collector. In July 2016 various servicing works were carried out by an authorised dealer, which included replacing the cam belts and idlers, and renewing the tyres, the originals having hardened with age. Complete with all books/tools and German TüV, this beautiful Ferrari 465 Modificata represents a wonderful opportunity to acquire a little used example of 'the finest GT in the world'.