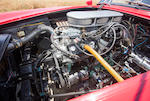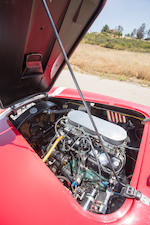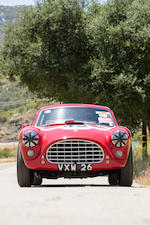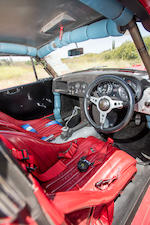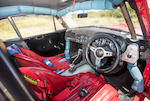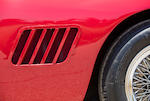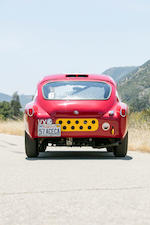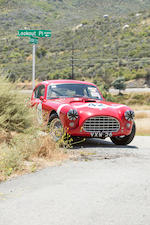 1957 AC Aceca-Bristol
Chassis no. BE603
Engine no. 100 D2 9907

1,991cc SOHC Inline 6-Cylinder Engine
3 Dual-Throat Carburetors
Approximately 145bhp at 5,250rpm
4-Speed Manual Transmission with Overdrive
4-Wheel Independent Suspension
Front Disc – Rear Drum Brakes

*Rare and desirable Bristol-powered AC Aceca
*Expertly race and rally prepared
*Carrera Panamericana, California Mille and Copperstate 1000 participant
*Offered with large history file

The AC Aceca

The success of Cliff Davis' Tojeiro sports-racer prompted AC Cars to put the design into production in 1954 as the Ace. The Davis car's pretty Ferrari 166-inspired barchetta body work was retained, as was John Tojeiro's twin-tube ladder frame chassis and Cooper-influenced all-independent suspension, but the power unit was AC's own venerable, 2.0-liter, long-stroke six. This overhead-camshaft engine originated in 1919 and with a modest 80bhp (later 100bhp) on tap, endowed the Ace with respectable, if not outstanding, performance. A hardtop version - the fastback-styled Aceca Coupe – debuted at the Earls Court Motor Show in 1954. The Aceca's hatchback body was constructed in hand-formed aluminum over a tubular steel framework, while the tubular chassis was more substantially built than the Ace's. To reduce noise levels within the cabin, AC mounted all major components on rubber bushes. The result was a well-engineered, light in weight and extremely pretty GT car in the best AC tradition.

Very few alterations were made to the Ace and Aceca apart from a change of engine for 1956 when the more-powerful (up to 130bhp) 2.0-liter Bristol six-cylinder engine became available, while towards the end of production the 2.6-liter Ford Zephyr engine was on offer also. The combination of a fine-handling chassis and a decent power-to-weight ratio - in Bristol-engined form the car could touch 120mph - helped the Ace version to numerous successes in production sports car racing, arguably its finest achievement being a 1st-in-class and 7th overall finish at Le Mans in 1959.

The Motorcar Offered

This racy AC Aceca-Bristol has been restored and equipped for event use, both on and off the race track. The car left the factory on the 19th of March 1957, and was sold to a Jack Fernandez in Venezuela. The car returned to the UK in October of 1958, where it was registered VXW 26. The car remained in there for the next 35 years. The Aceca-Bristol was owned by Adrian Hall and participated in the grueling Carrera Panamericana in 1991, and was also raced in historic events in the United Kingdom at venues like Silverstone until 1994, when it was purchased by a prominent American collector.

Since 2000, the car has participated in the Copperstate 1000 and the California Mille, and extensively raced in California at vintage racing events, including the Sonoma Historic Motorsports Festival, Monterey, HMSA, CSRG, and LSR events. The car's specification reflects its event preparation, and it is equipped with a non-matching Bristol D2 motor that makes approximately 145hp, mated to a 4-speed Bristol gearbox with overdrive. The car has a full complement of racing equipment, including racing belts, fire suppression system, fuel cell, roll cage, front disc brake, Perspex windows, electronic rev limiter and Stack tach system.
A large history file is included with many receipts and records, FIA paperwork and magazine articles, along with racing log books. Spare parts included carburetors, long-range fuel tank and more.

The car has been maintained by Hayward, California based Virtuoso performance – who performed an engine, carburetor and rear suspension overhaul, and installed MSD ignition along with fitment of a new clutch – until the consignor purchased the car and carried out his own service and maintenance at his state of the art San Diego-based facilities. The AC Aceca-Bristol was featured on a TV interview session at the Monterey Historic races with Jay
Leno for his "Jay Leno's Garage" series in 2011.

A rare car to begin with, this AC Aceca-Bristol presents very well inside and out, and would be a stellar companion on a classic car rally or at a vintage race meet. The combination of the lightweight bodywork, latter-type chassis with fully independent suspension, disc brakes up front, and the legendary Bristol six-cylinder engine, this sporting Coupe really makes a statement, both in terms of its appearance and driving experience.