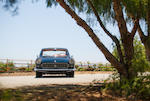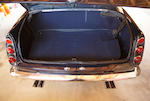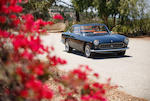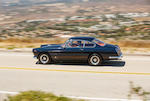 1962 FERRARI 250 GTE 2+2 SERIES II
Coachwork by Pinin Farina

Chassis no. 4001GT
Engine no. 4001GT

2,953cc SOHC V12 Engine
3 Twin Weber Carburetors
240bhp at 7,000rpm
4-Speed Manual Transmission
Independent Front Suspension – Live Rear Axle
4-Wheel Disc Brakes


*Matching numbers example
*Nearly $80,000 in recent mechanical service
*Delivered new to the US through Chinetti
*One of the most usable Colombo V12-powered Ferraris
*Offered with Marcel Massini's history report


THE FERRARI 250GTE

Intended to extend Ferrari's appeal to a sector of the market previously uncharted, the 250GTE 2+2 was first seen in prototype form at the 1960 Le Mans 24-Hour Race, where it served as the Race Director's car, and had its official world premiere later that year at the Paris Salon.

Maranello's first series-production four-seater featured independent front suspension, a live rear axle, all-round disc brakes and a four-speed manual/overdrive gearbox, while the compact, Colombo-designed Tipo 128E outside-plug V12 engine's 240bhp ensured that there was no compromise in performance. Top speed was within a whisker of 140mph.

The 250GTE progressed through three series before production ceased in 1963, by which time 950 cars had been sold, making this the most popular and commercially successful Ferrari to date.


THE MOTORCAR OFFERED

The 307th of 350 Series II 250 GTEs built, 4001GT—which rolled off the line right behind the famous Roman Polizia car, chassis 3999GT—was delivered new to Luigi Chinetti Motors of New York in December of 1962. Chinetti sold the car on March 7, 1963 for $6,175 to its first owner, the name of whom has been lost to the sands of time. Just over 20 years later in the mid-1980s, 4001GT would be sold by Dan Gentily to Andrew Clark of Katonah, New York.

Mr. Clark later moved to San Jose with the Ferrari and offered it for sale in 1994, about a decade after acquiring it. Advertised at the time as carrying the present Bleu Ferrari (dark blue) paint over saddle tan hides color scheme that it has now, it was indicated that it had received a recent tune-up and had 60,000 original miles—a figure that appears to have been a typo given the fact that just under a decade later the car would appear again for sale in substantially the same condition but with 51,000 original miles indicated.

Acquired by the vendor in 2005 from a Southern California dealer, 4001GT has continued to live a life of comfort and sparing use over the past half a score of years. Driven only another approximately 2,400 miles, just over 53,400 believed-to-be original miles are currently indicated on the odometer. Over the course of the last year the car has been extensively refurbished mechanically with the Ferrari experts at Alfa Italia in Burbank, California rebuilding the engine, suspension, transmission, rear end and more. During the work, the transmission case was replaced with a correct unit, but the original case was retained and accompanies the car. With about $80,000 in recent receipts, it is little wonder that the car is described as being an excellent runner and an extremely enjoyable and capable driver.

While a total of 954 250 GTEs built among the three different series, only about 500 are believed to still survive with fewer still retaining their original coachwork. This numbers matching, bone dry, largely preserved and original example, complete with its original books, tools, and fog lights, as well as bales of recent service receipts, its Marcel Massini and Ferrari Market Letter history reports, is the perfect entrée into the exclusive world of Colombo V12-powered Ferraris.
Footnotes
Saleroom notices
Please note that the original transmission case, owner's manual, and fog lights will be available for collection by the buyer following the auction. Additionally, the original tools do not accompany the car.