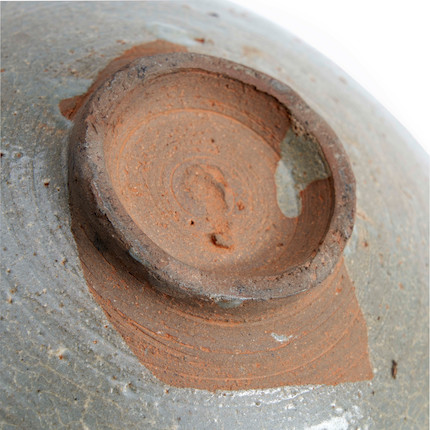 A GUIYAL-TYPE BUNCHEONG DISH
Ending from 16 October 2023, 19:00 EDT
Skinner Boston
Ask about this lot
Asian Art (Bonhams Skinner)
Suhyung Kim
Director, Asian Works of Art
Helen Eagles
Deputy Director, Asian Works of Art
Keep me updated
Follow to get an email when this lot is open for bidding.
A GUIYAL-TYPE BUNCHEONG DISH
Korea, Joseon period, 15th century, low bowl-form with widely curved sides, resting on a raised bisque foot rim, the interior decorated with combed wave and ring patterns over a brushed white slip band, five spur marks in the well, ht. 2 3/8, dia. 7 1/2 in.
Footnotes
Provenance: Private collection in Maryland, inherited from family collection formed in Korea before the Korean War.