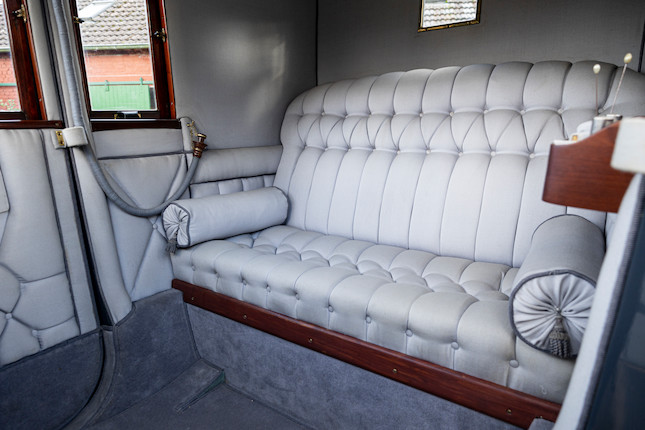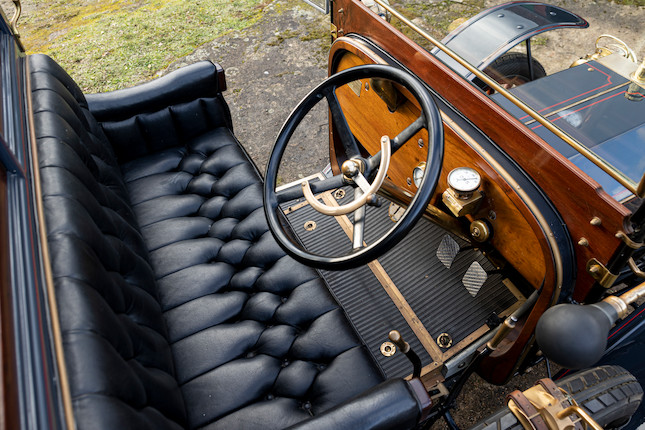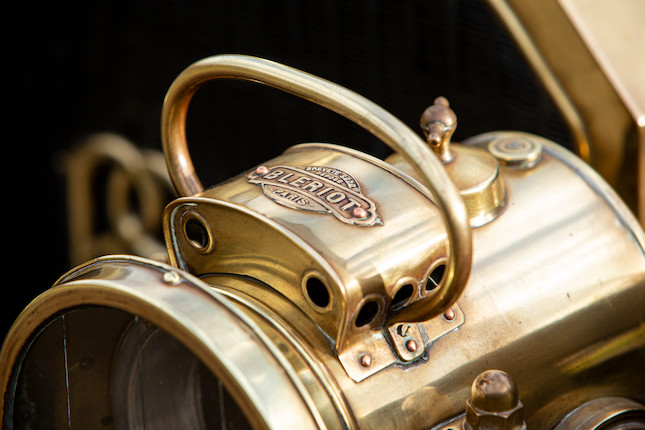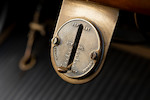 1914 Rochet-Schneider 15hp Series 11000 Open Drive Landaulet
1 February 2023, 18:00 CET
Paris, The Grand Palais Éphémère
Sold for €28,750 inc. premium
Own a similar item?
Submit your item online for a free auction estimate.
How to sell
Looking for a similar item?
Our Motorcycles specialists can help you find a similar item at an auction or via a private sale.
Find your local specialist
Ask about this lot
Gregor Wenner
Specialist Consultant
1914 Rochet-Schneider 15hp Series 11000 Open Drive Landaulet
Chassis no. 11936
Footnotes
• A quality car from one of France's premier makes
• An older restoration (photographs available)
• Beautifully detailed interior
• Acquired by the Bühners in 2007

Based at Chemin-Feuillat in Lyon, Rochet-Schneider was one of Les Grands Marques of the Edwardian period in France. The firm was so called because it was initially run by the Rochets, father and son, together with Théophile Schneider, a member of the eponymous armaments manufacturing family. Originally bicycle manufacturers, Société Anonyme des Établissements Rochet-Schneider built its first automobile in 1894 and in 1901 at the Paris Salon exhibited two cars of Panhard configuration. However, by this time the most advanced type of car was the German Mercedes, so for 1903 the Lyonnaise cars were redesigned along Mercedes lines. From the introduction of that year's 20/22hp model, Rochet-Schneider's reputation as the builder of strong, fast cars grew rapidly. The issue of The Autocar for 11th April 1903 reported that Rochet-Schneiders had finished first and second at Nice, 'over some of the most difficult roads it was possible to select...' and then won an ACF 100-miles non-stop certificate.

Despite having risen to become one of the most respected motor manufacturers in France, the company was sold in 1904 and 'Rochet-Schneider Ltd' set up in London. This successor company would ultimately prove a failure and in 1907 went into liquidation. At this point Théophile Schneider returned to reclaim the company bearing his name, setting up a subsidiary, 'Carburateurs Zenith', soon afterwards. Under Schneider's direction the firm returned to producing high quality cars and commercial vehicles, concentrating exclusively on the latter from 1932. In 1951 Rochet-Schneider was bought by erstwhile rivals Berliet.

This most impressive Rochet-Schneider Type 11000 is powered by a 2.6-litre four-cylinder sidevalve engine driving via a three-speed gearbox. The car was purchased by the Bühners at the Rétromobile sale in 2007, having resided prior to that in Switzerland. According to the catalogue description, the car had been first registered on 2nd August 1914 and was imported into Switzerland in 1963 by a certain Ernst Schmid, a motoring historian. At that time the car was in rolling chassis form as it had been converted into a pickup truck in the 1950s. The Rochet had been treated to a comprehensive restoration while in the hands of the previous owner, which included sourcing a period-correct landaulet body from the UK. Amazingly, the body fitted the chassis without needing any alterations.

A photographic record of the restoration is on file and the car still presents very well with only some minor signs of ageing. The interior is beautifully appointed and features many charming details such as a speaking tube, button-backed cord upholstery, armrest cushions, and a vanity unit with clock, while the driving compartment is trimmed in black leather. The car is offered with a dating certificate from the Veteran Car Club of Great Britain; the aforementioned restoration photographs; the older catalogue description; customs documents; assorted literature; and a Récépissé de Declaration de Mise en Circulation de Véhicule a Moteur.



Rochet-Schneider Série 11000 Landaulet découvert de 15 ch - 1914
Châssis n° 11936

• Voiture de qualité fabriquée par une marque française de premier plan
• Autrefois restaurée (photos disponibles)
• Intérieur magnifiquement aménagé
• Achetée par les Bühner en 2007

Rochet-Schneider, installé Chemin-Feuillat à Lyon, était l'une des grandes marques françaises de la Belle époque. La firme tirait son nom de l'association entre les Rochet père et fils et Théophile Schneider, un membre de la célèbre famille des maîtres de forges. La Société Anonyme des Établissements Rochet-Schneider, initialement un fabricant de bicyclettes, construisit sa première voiture en 1894 et, lors du Salon de Paris de 1901, elle exposa deux voitures dans le style Panhard. Mais comme la voiture la plus évoluée d'alors était la Mercedes allemande, les voitures du constructeur lyonnais furent redessinées en 1903 dans l'esprit de celles-ci. Une fois lancé le modèle 20/22 ch de cette année-là, Rochet-Schneider acquit rapidement une réputation de constructeur de voitures solides et rapides. Le numéro du 11 avril 1903 d'Autocar rapportait que les Rochet-Schneider avaient fini première et deuxième à Nice "sur des routes parmi les plus difficiles qu'on ait pu choisir ..." et que l'ACF avait certifié qu'elles pouvaient parcourir 160 km d'une seule traite.

Bien que devenue en France l'un des constructeurs d'automobiles les plus respectés, l'entreprise fut vendue en 1904 et la Rochet-Schneider Ltd fut créée à Londres. Cette deuxième société se révéla être un échec et elle fut liquidée en 1907. C'est alors que Théophile Schneider se manifesta et réclama la société qui portait son nom, puis en dériva peu après une filiale, les carburateurs Zenith. Sous sa direction, l'entreprise se remit à construire des voitures et des utilitaires de qualité, puis se spécialisa dans ces derniers à partir de 1932. En 1951, Rochet-Schneider fut racheté par son rival de toujours, Berliet.

Cette très impressionnante Rochet-Schneider Type 11000 est équipée d'un quatre-cylindres de 2,6 litres à soupapes latérales, accouplé à une boîte à trois rapports. Elle fut achetée par les Bühner lors de la vente de Rétromobile 2007, après être restée longtemps en Suisse. Selon le catalogue de la vente, elle avait été immatriculée pour la première fois le 2 août 1914 et avait été importée en Suisse en 1963 par un certain Ernst Schmid, un historien de l'automobile. Elle se présentait alors sous la forme d'un châssis roulant, car elle avait été transformée au cours des années 1950 en pick-up. Cette Rochet a bénéficié lorsqu'elle était entre les mains de son précédent propriétaire d'une compète restauration incluant le montage d'une carrosserie de landaulet de la bonne époque, trouvée au Royaume-Uni. Etonnamment, celle-ci a pu se fixer au châssis sans avoir à être modifiée.

Des photos retraçant la restauration sont présentes au dossier ; la voiture offre encore un bel aspect, à peine entaché de quelques petits signes trahissant son âge. L'intérieur est magnifiquement garni, avec de charmants détails tels qu'un cornet acoustique, des garnissages rehaussés de boutons, des accoudoirs capitonnés et un petit meuble avec une montre. Le compartiment chauffeur est quant à lui garni de cuir noir. La voiture est proposée munie d'un certificat de datation émis par le Veteran Car Club de Grande-Bretagne, les photos de sa restaurations déjà évoquées, sa description par l'ancien catalogue, des documents douaniers, un choix d'articles et un Récépissé de Déclaration de Mise en Circulation de Véhicule à Moteur.


It should be noted that these vehicles have either been on display in the museum or kept in store since Peter and Ulrike passed away. Their present mechanical condition is not known; accordingly, perspective bidders must satisfy themselves with regards to their condition, completeness, correctness, or otherwise prior to bidding.

On notera que depuis le décès de Peter et d'Ulrike ces véhicules ont été maintenus en exposition dans le musée ou entreposés. L'état actuel réel des mécaniques est inconnu et les éventuels acquéreurs devront s'assurer par eux-mêmes de la condition, de l'intégrité, de l'authenticité et autres points relatifs à la qualité des machines avant de porter leurs enchères.