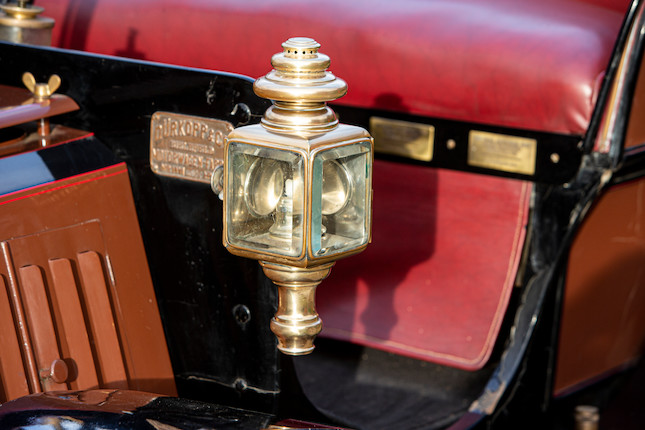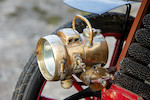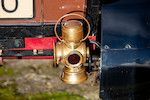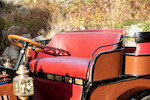 1901 Dürkopp 7hp Rear-entrance Tonneau Motorwagen
1 February 2023, 18:00 CET
Paris, The Grand Palais Éphémère
Ask about this lot
Gregor Wenner
Specialist Consultant
1901 Dürkopp 7hp Rear-entrance Tonneau Motorwagen
Chassis no. 117
Footnotes
• Rare early survivor of a relatively short-lived make
• One of a believed two survivors from 1901
• Formerly part of a private collection in its home town of Bielefeld
• Part of the Bühner Collection since 2002
• London-Brighton Veteran Car Run participant

Producers of (mainly) industrial sewing machines, the Dürkopp company still exists today as Dürkopp-Adler. Dürkopp's origins date back to 1867 when Nikolaus Dürkopp started his sewing machine business in the German city of Bielefeld, a centre for bicycle manufacture. Dürkopp owned another plant in Graz, Austria, and in the 1880s both factories began producing bicycles to meet the Europe-wide boom in this form of transportation. The firm's first automobile followed in 1898. Constructed along Panhard lines, these first Dürkopps featured front-mounted vertical twin-cylinder engines, final drive by chains, and wheels of unequal size. A much smaller car with a rear-mounted engine was on offer in 1899, featuring tandem seating and wire wheels. Motorcycle production commenced around 1901. Dürkopp's range expanded and by 1903 consisted of some five models ranging from an 8PS twin to a 40PS four, while a six-cylinder car was shown for the first time that year. In Britain the importer F Watson marketed Dürkopps under the 'Watsonia' brand name.

By 1914 Dürkopp had produced a succession of large-capacity fours, the ultimate being the 13-litre Type DG of 1912, but these sold in limited numbers, prompting the introduction of new smaller models known as the 'Knipperdolling' range.

After WWI, the firm concentrated mainly on medium-size cars of around 2 litres, plus a small number of larger types. Production of cars ceased in 1927 but commercial chassis continued to be available for a few more years. Production of motorcycles had ceased in 1914 and would not resume until 1949, Dürkopp's most famous product of the post-war period being the immensely successful Diana scooter.

This rare early Dürkopp automobile has been part of the Bühner Collection since 2002, having previously formed part of a private collection in its native Bielefeld, where it was also on loan for a period of time to the local history Museum. It is believed that before then the car had survived many years of barn storage, and numerous photographs attest to its remarkably original condition prior to its sympathetic restoration. The car even comes with a copy of its original Bielefeld registration from 1902, with the number 'X530'.

While in the custody of Peter and Ulrike Bühner the car participated successfully in many events, among them the London to Brighton Veteran Car Run in 2004, 2007 and 2008 (programmes on file). It is believed that only one other Dürkopp from 1901 survives.



Dürkopp Motorwagen 7hp Tonneau à entrée par l'arrière - 1901
Châssis n° 117

• Rare survivante des débuts d'une marque qui dura assez peu
• Une des supposées deux survivantes depuis 1901
• Autrefois membre d'une collection privée dans sa ville natale de Bielefeld
• Membre de la Collection Bühner depuis 2002
• Participante du London-Brighton Veteran Car Run

La société Dürkopp, aujourd'hui Dürkopp-Adler, fabrique des machines à coudre, essentiellement pour l'industrie. Ses origines remontent à 1867, lorsque Nikolaus Dürkopp démarra sa production de machines à coudre dans la ville allemande de Bielefeld, connue pour ses constructeurs de bicyclettes. Il possédait aussi une usine en Autriche, à Graz, et ces deux usines se mirent dans les années 1880 à fabriquer des bicyclettes pour satisfaire l'explosion de ce mode de déplacement que connaissait l'Europe. La première automobile suivit, en 1898. Construites dans l'esprit des Panhard, les premières Dürkopp étaient équipées d'un bicylindre vertical monté à l'avant, d'une transmission à chaîne et de roues de tailles différentes. L'offre se compléta en 1899 d'une voiture bien plus petite, à moteur arrière, sièges tandem et roues à rayons, puis de motos, à partir de 1901. Par la suite, la gamme des Dürkopp s'élargit ; en 1903, elle comprenait cinq modèles allant d'une bicylindres de 8 ch à une quatre-cylindres de 40 ch, une six-cylindres étant dévoilée cette même année. En Grande-Bretagne, leur importateur F. Watson les vendaient sous le nom de Watsonia.

En 1914, Dürkopp avait produit différentes quatre-cylindres de forte cylindrée, allant jusqu'aux 13 litres de la Type DG de 1912, mais ces voitures se vendaient peu, ce qui fit accélérer le lancement d'une gamme de nouveaux modèles plus petits, connus sous le nom de "Knipperdolling".

Après la Première Guerre mondiale, la firme se consacra aux voitures de taille intermédiaire d'environ 2 litres, plus un petit nombre de modèles plus gros. Sa production de voitures prit fin en 1927, mais elle continua quelques années encore avec des châssis d'utilitaires. La fabrication des motos avait cessé en 1914 et ne devait reprendre qu'en 1949, avec en particulier le scooter Diana, qui fut un immense succès de l'après-guerre.

Cette rare Dürkopp d'entre les premières fait partie de la Collection Bühner depuis 2002, après avoir appartenu à une collection privée de sa ville natale de Bielefeld, où elle avait été prêtée pendant quelque temps au musée local. On pense qu'elle avait auparavant passé plusieurs années stockée dans une grange ; de nombreuses photos attestent d'un état d'origine remarquablement conservé avant qu'elle bénéficie d'une restauration menée avec amour. Elle est proposée avec une copie de son immatriculation initiale de 1902 à Bielefeld, sous le numéro X530.

Sous la garde de Peter et Ulrike Bühner, cette voiture a participé avec succès à de nombreuses manifestations, dont le London to Brighton Veteran Car Run en 2004, 2007 et 2008 (programmes présents au dossier). On considère qu'il n'existe encore qu'une seule autre Dürkopp de 1901.


It should be noted that these vehicles have either been on display in the museum or kept in store since Peter and Ulrike passed away. Their present mechanical condition is not known; accordingly, perspective bidders must satisfy themselves with regards to their condition, completeness, correctness, or otherwise prior to bidding.

On notera que depuis le décès de Peter et d'Ulrike ces véhicules ont été maintenus en exposition dans le musée ou entreposés. L'état actuel réel des mécaniques est inconnu et les éventuels acquéreurs devront s'assurer par eux-mêmes de la condition, de l'intégrité, de l'authenticité et autres points relatifs à la qualité des machines avant de porter leurs enchères.