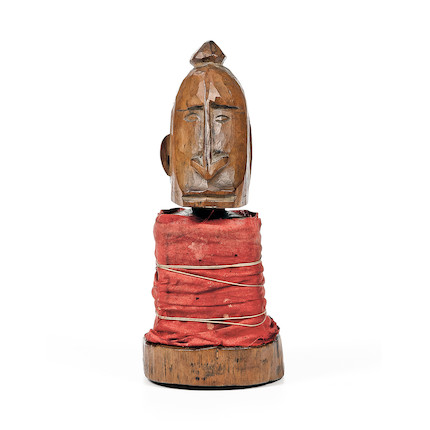 A Korwar figure
ht. 9 1/4 in.
Ending from 30 March 2023, 19:00 EDT
Skinner Marlborough, Massachusetts
Ask about this lot
American Indian (Bonhams Skinner)
Michael Evans
American Indian & Ethnographic Art
A Korwar figure
Irian Jaya, late 19th century, the block type with the large head above the cloth wrapped block below, the head with protruding mouth and long exaggerated nose, small eyes and top-knot on crown, smooth, dark patina.
ht. 9 1/4 in.