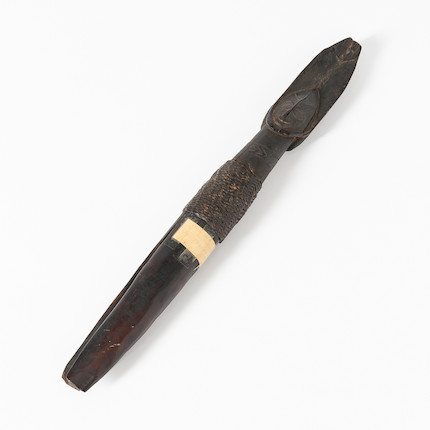 A New Guinea sago peg
17 1/4 in.
Ending from 30 March 2023, 19:00 EDT
Skinner Marlborough, Massachusetts
Ask about this lot
American Indian (Bonhams Skinner)
Michael Evans
American Indian & Ethnographic Art
A New Guinea sago peg
Middle Sepik River, early/mid-20th century, the large peg, with graduated opening at one end, the other with a face on each side, woven rattan in the middle to keep the split from opening further, (old wood loss).
17 1/4 in.