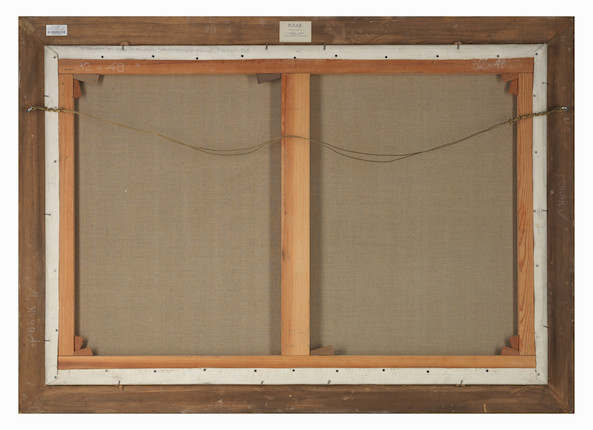 Derek George Montague Gardner
(British, 1914-2007)
'The Eddystone light a beam. The tea-clipper Lahloo coming up Channel. 9th October 1869'
26 April 2023, 14:00 BST
London, Knightsbridge
Ask about this lot
Rhyanon Demery
Head of Sale
Jon Baddeley
Specialist Consultant Collectors, Science & Marine
Keep me updated
Follow to get an email when this lot is open for bidding.
Derek George Montague Gardner (British, 1914-2007)
'The Eddystone light a beam. The tea-clipper Lahloo coming up Channel. 9th October 1869'
signed and dated 'Derek A.M/GARDNER/1994' (lower left); titled (on canvas overleaf)
oil on canvas
81.3 x 121.9cm (32 x 48in).
Footnotes
Provenance
With Polak Fine Art Dealers, London, ref no. DG 301.