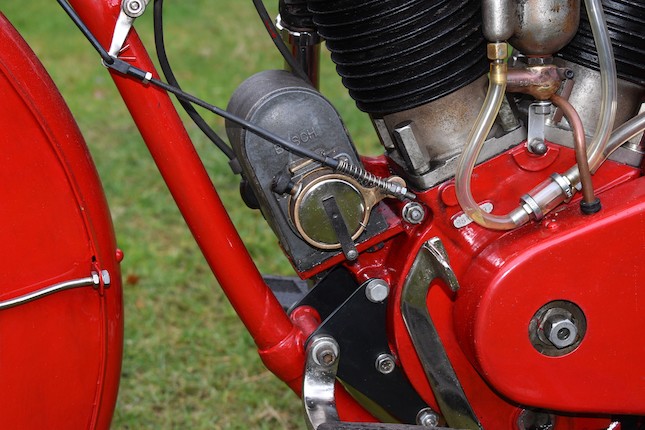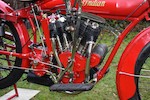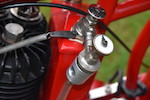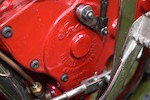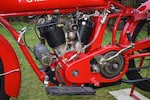 c.1916 Indian Power Plus
Registration no. BF 9892 Frame no. n/a Engine no. 85K999
22 April 2023, 10:00 BST
Stafford, Staffordshire County Showground
Keep me updated
Follow to get an email when this lot is open for bidding.
c.1916 Indian Power Plus
Registration no. BF 9892
Frame no. n/a
Engine no. 85K999
Beautifully restored, this sprung-frame Powerplus has been assembled from parts acquired over some 40 years by the current vendor's late father, who built several Indian motorcycles in this way. The machine was in part-built form when it came into the vendor's possession as part of his father's estate over 20 years ago. Since then the vendor has gradually completed the rebuild, including all major items. The engine and gearbox had previously been overhauled by the vendor's father (latterly a professional motorcycle and horticultural mechanic). More recently, the cylinders were removed to enable the following: valve shrouds to be nickel plated; valve re-grinding; inlet and exhaust manifold work; and checking the bottom end, which was found to be in very good condition. Reassembly involved detailing to include nickel plating (by Niphos, Crewe); rearrangement of the articulated controls (discontinued after 1916) including right-hand throttle; improved valve-lifter mechanism; and Bosch magneto full renovation (by Armoto, Chesterfield).

In July 2022 the vendor attended the Indian International Rally in Borculo, Holland where the Powerplus was an exhibit only. Since then the machine has been running in the owner's workshop and he intends to road test it before the auction to check that all is well. Obtained at the Indian rally, an improved design of carburettor fuel-control valve and float have been fitted in a re-machined spare float bowl, ready for fitting after run-tests. Key not required.