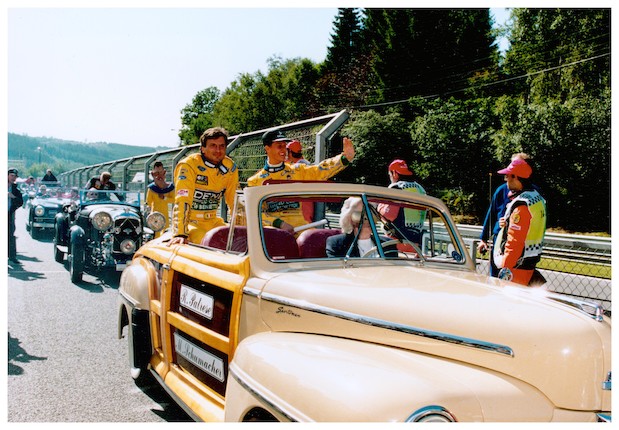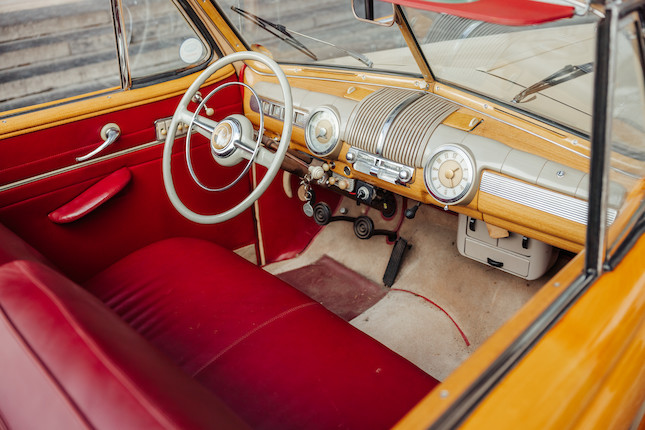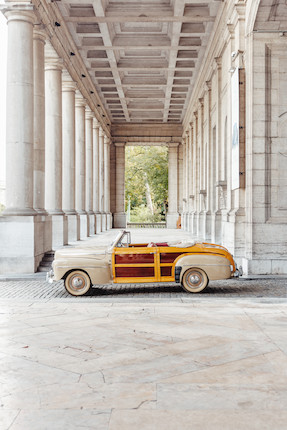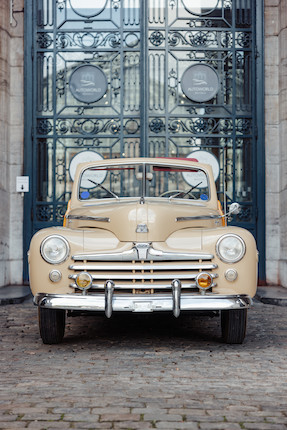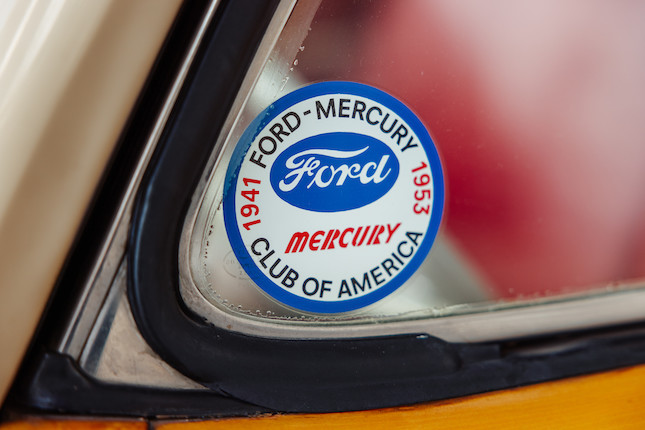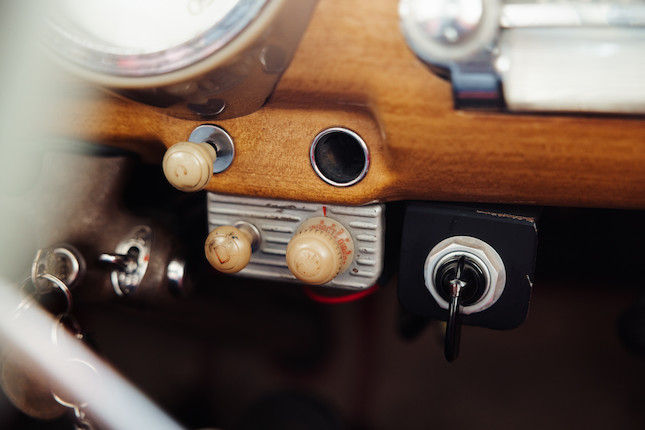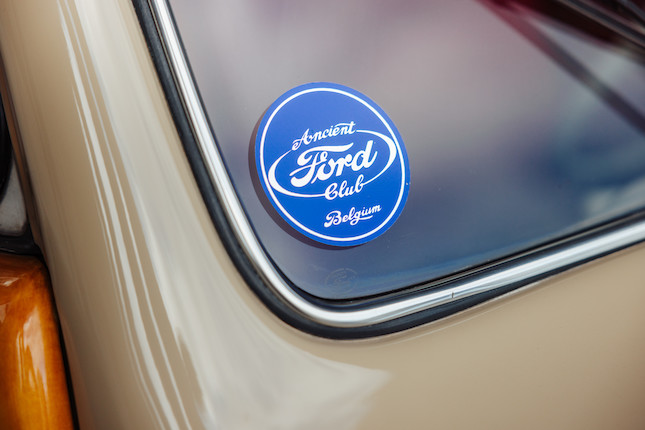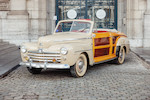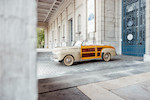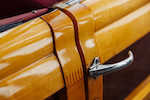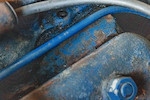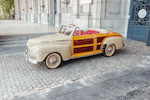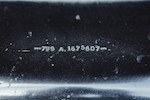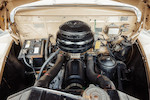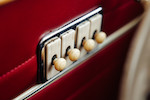 1947 Ford V8 Super Deluxe Sportsman 'Woodie' Convertible
18 August 2023, 11:00 PDT
Carmel, Quail Lodge & Golf Club
Ask about this lot
Eric Minoff
Senior Specialist
Rupert Banner
VP, Business Development
1947 Ford V8 Super Deluxe Sportsman 'Woodie' Convertible
Chassis no. 799A1675807
• One of only some 102 survivors
• Restored in the USA
• Resident in Europe since 1984
• Long-term private ownership of 38 years


Footnotes
The V8 engine was no novelty when Henry Ford introduced the Ford V8 in 1932, but never before had such an engine been produced successfully in large numbers and at so low a price. Styling followed the lines of the superseded Model A, but with an extra 25bhp the newcomer's performance was in an entirely different league. Engine development proceeded at a brisk pace and by 1936 the V8's initial problems had been overcome and maximum power raised to 85bhp. The original 221ci (3,622cc) V8 was joined by a smaller 136ci (2,227cc) 60bhp version from 1936.

While the number of body styles available on the long-running Model T chassis had been relatively limited, the arrival of its Model A successor for 1928 had ushered in an era of much greater variety and choice. New body styles for '29 included a wood-bodied Station Wagon, the first of the latter being built on 25th April 1929. The station wagon's body style was nicknamed 'Woodie', and in later years would be extended to other models such as the Sportsman two-door convertible offered here. Ford's '47 convertibles were available only on the top-of-the-range Super Deluxe chassis, and so came with the 239ci (3.9-litre) V8 engine producing 100 horsepower. The V8 engine was a big success in performance and reliability as a million units had been exported to China as stationary engines for the production of electricity in Chiang Kai-shek's army.

Commencing in the autumn of 1945, surprised like the other manufacturers by the sudden end of the war, Henry Ford II commissioned his designers to produce a spectacular model using the company's expertise in using wood, thanks to their factory located at Iron Mountain in the forests of Michigan. This artisan type construction was made possible with the experience and knowledge of working both mahogany and ash in this specialist craftsmanship.

One of a mere 102 still existing, and believed the only one in Europe, this rare sporting Ford was purchased, completely restored, in the USA and imported into Switzerland in April 1984 by a Swiss collector. The honorary president of the Royal Historical Vehicle Club of Belgium, the current vendor purchased the car from him and imported it into Belgium in September of the same year. It subsequently visited Switzerland again, as evidenced by the Category Award obtained in 2002 at the Geneva Motor Show. In 2007 this Ford 'Woodie' was one of the star attractions at the Sports Utility-themed exhibition at the Brussels Motor Show (photograph on file). Other photographs show the car in the American section of the Autoworld Show in Brussels, and at Spa Francorchamps where it was used to drive Formula 1 stars Michael Schumacher and Ricardo Patrese around the circuit prior to the Grand Prix. This delightful and very rare 'Woodie' has been rallied cautiously on a close to yearly basis, but not too much, and is presented in nice condition.



1947 Ford V8 Super Deluxe Sportsman « woodie » cabriolet
Châssis n° 79A1675807

• Une des 102 survivantes
• Restaurée aux États-Unis
• En Europe depuis 1984
• Aux mains du même propriétaire pendant 38 ans

Le moteur V8 n'était pas une nouveauté quand Henry Ford présenta la Ford V8 en 1932, mais jamais encore auparavant un tel moteur n'avait été produit avec succès en si grand nombre et pour un prix aussi bas. Le style reprenait celui de sa devancière, la modèle A, mais avec 25 ch de plus, les performances de la nouvelle venue se situaient à un niveau complètement différent. Le développement du V8 se fit à vive allure et en 1936 les problèmes initiaux du moteur étaient résolus et la puissance maximale était de 85 ch. Le V8 221ci (3,622 cm3) initial fut secondé par une version plus petite de 136ci (2,227 cm3) de 60 ch en 1936.
Alors que le nombre de carrosserie proposées avait été relativement limité sur l'ensemble de la longue carrière du châssis de la Model T, l'arrivée de son héritière la Model A en 1928 avait marqué l'entrée dans une ère de plus grande variété de choix. Les nouveaux styles de carrosserie pour 1929 comprenaient un break en bois, le premier ayant été construit le 25 avril 1929. Ce break était surnommé « Woodie », et allait s'appliquer les années suivantes à un plus grand nombre de modèles comme la deux portes Sportsman cabriolet proposée ici. Les cabriolets Ford de 1947 n'étaient proposés que sur le châssis haut de gamme Super Deluxe, et recevaient donc le V8 239ci (3,9 litres) de 100 ch. Le moteur V8 connut un véritable succès en matière de performances et de fiabilité, un million d'entre eux ayant été exportés en Chine comme moteu

Au début de l'automne 1945, surpris comme les autres constructeurs par l'arrêt soudain de la guerre, Henry Ford II demanda à ses stylistes de produire un modèle spectaculaire faisant appel à l'expertise du bois dans l'usine de la marque d'Iron Mountain, située dans les forêts du Michigan. Ce type de construction artisanale fut possible, grâce à l'expérience et au savoir-faire dans le travail de spécialiste de l'acajou et du frêne.

Une des 102 encore en existence et probablement la seule en Europe, cette rare Ford sportive a été achetée complètement restaurée aux États-Unis et importée en Suisse en avril 1984 par un collectionneur suisse. Le président honoraire du Club Royal de Véhicules Historiques de Belgique, le vendeur, lui a acheté la voiture et l'a importée en Belgique en septembre de la même année. Elle est ensuite retournée en Suisse, comme le prouve le prix de sa catégorie obtenu en 2002 au Salon de Genève. En 2007, la Ford « Woodie » fut l'une des attractions vedette à l'exposition du Salon de Bruxelles sur le thème des Sports Utility (photographies au dossier). D'autres photographies montrent la voiture dans la section voitures américaines de l'exposition d'Autoworld à Bruxelles et à Spa-Francorchamps où elle servit à véhiculer les stars de la Formule 1, Michael Schumacher et Ricardo Patrese autour du circuit avant le Grand Prix.

Cette délicieuse et très rare « Woodie » a été utilisée avec précaution et pas trop souvent, à peu près une fois par an, et se présente dans un un bon état.