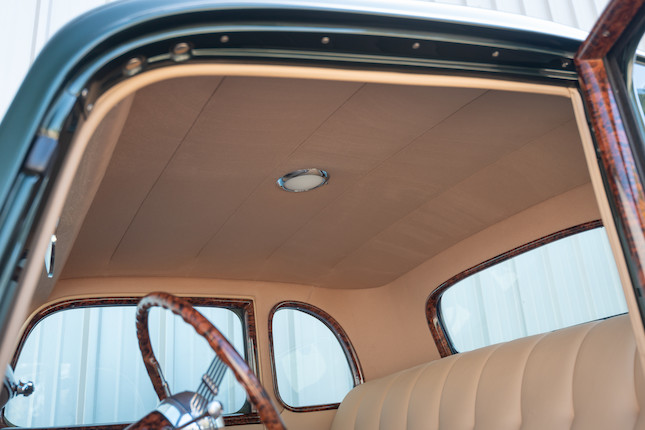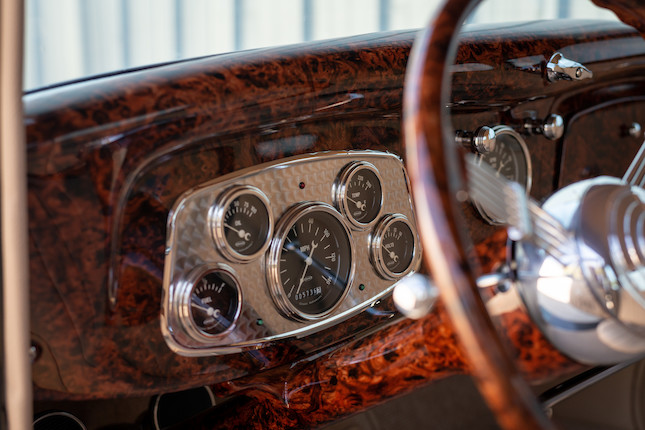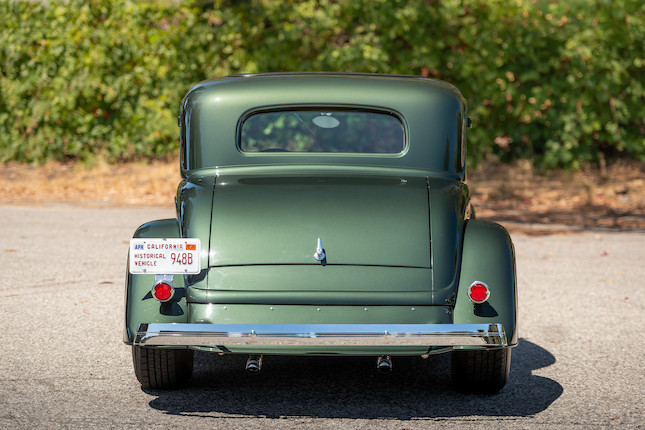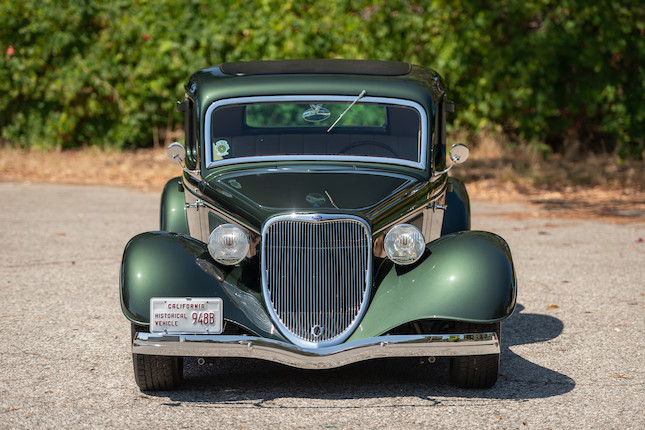 1933 Ford 5- Window Coupe Hot Rod
Chassis no. 18116978
283ci OHV Chevrolet V8 Engine
Fuel Injection
Est. 300bhp at 5,500rpm
5-Speed Manual Transmission
4-Wheel Performance Suspension
4-Wheel Performance Brakes

*Superb, all-steel Hot Rod built by legendary builder Roy Brizio
*Rod & Custom cover car and Grand National Roadster Show Award Winner
*A 1950s Wescott Street Rod original, meticulously redone in 2012
*Ready for competitive Hod Rod and Custom show judging

THE FORD HOT ROD

The availability, looks and design of the Ford V8 made them the preferred basis for the Hot Rod movement. Shortly after WWII many servicemen settled in Southern California, and there was a renewed enthusiasm about the pursuit of happiness which drove the Hot Rod development. People were excited about life and wanted to enjoy it behind the wheel of something unique. The Ford remains the most iconic symbol of American Hot Rodding, and although the popularity caused many cars to be built in later years, the early cars of the 1940s and 1950s remains the 'Original Hot Rods' fabricated by Custom shops with all-steel bodywork.

THE MOTORCAR OFFERED

This cool 1933 Ford Model 40 2-Door Coupe Hot Rod is of all-metal construction and carries the importance of having been customized into a Street Rod in 1958 by Wescott. Furthermore, the classic Hot Rod Ford was meticulously restored and prepared as it appears today, in 2012, by legendary Hot Rod builder Roy Brizio. The craftmanship is stunning, and the long list of desirable and tasteful mechanical performance upgrades includes a Chevy 283 cubic-inch fuel injected V8 engine, Tremec 5-speed manual transmission, 9-inch Ford rear axle and a custom Brizio chassis frame. The result of the newly finished Hot Rod was celebrated with multiple Awards at the 2012 Grand National Roadster show, and both the cover and a feature article in the September 2012 issue of Rod & Custom magazine. Much documentation is offered with the 1933 Ford 2-Door Coupe Hot Rod, including photos from Roy Brizio's Street Rod company's work, an old black and white photo of the car dating back many decades, invoices from Brizio's work and the Rod & Custom magazine. Finished in a tasteful dark green metallic exterior color, over a light beige custom leather interior, this stunning Ford is the epitome of a Hot Rod, and one with great credentials. In current ownership, the Hot Rod has been exercised on the Route 66 rally straight across the US, where it performed the 2,600-mile run faultlessly. Here is a tastefully prepared Hot Rod reflecting the golden era of Hot Rodding.