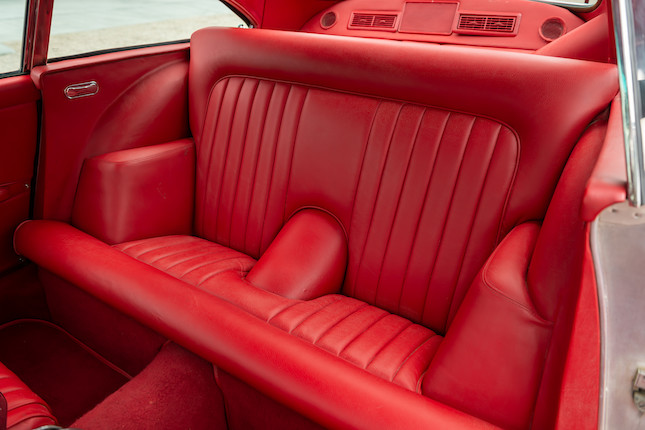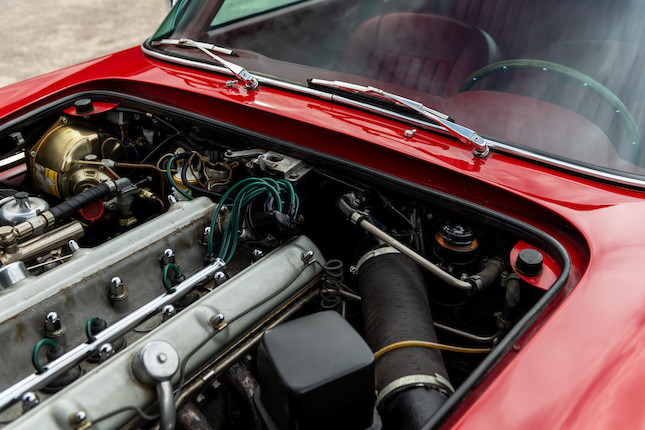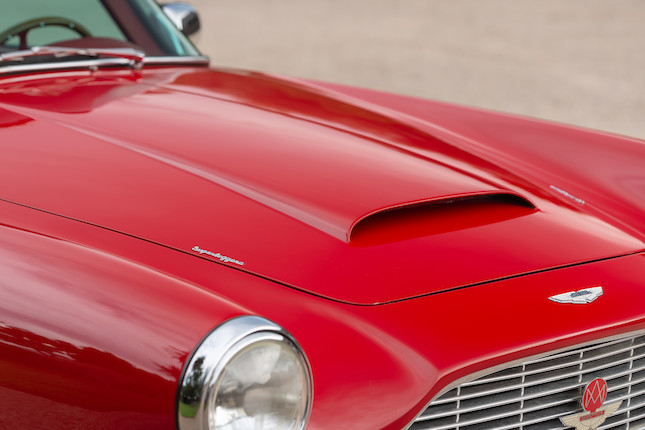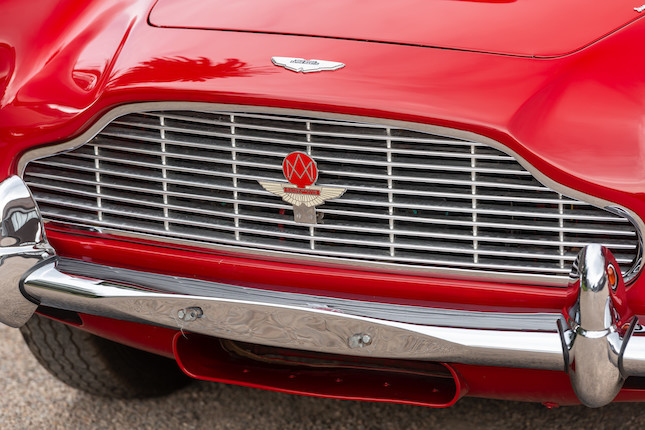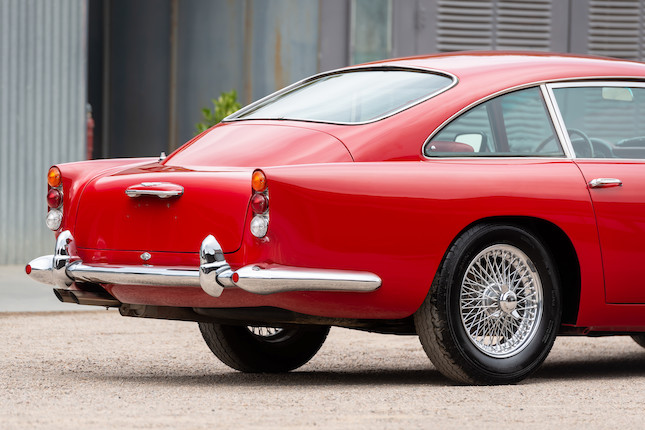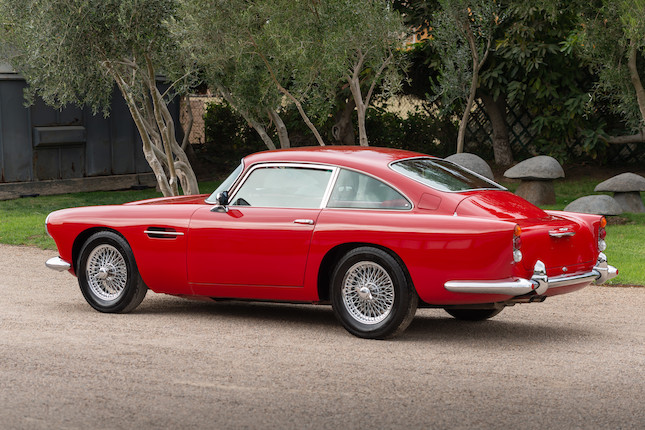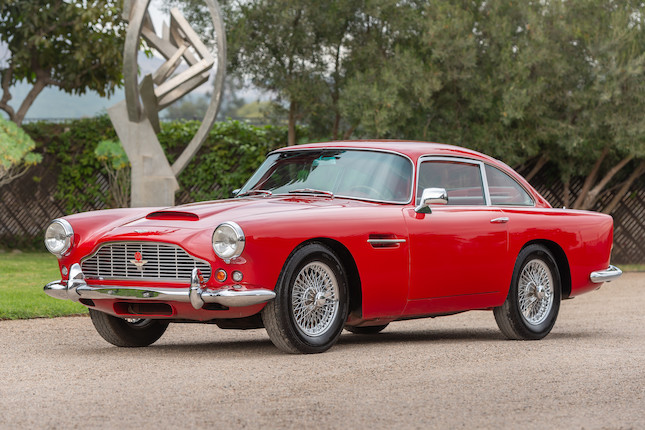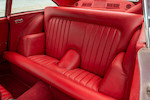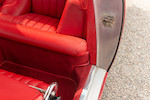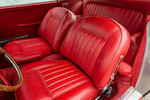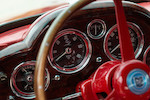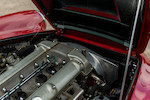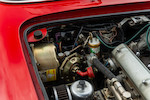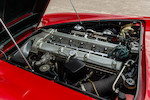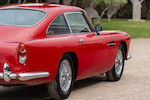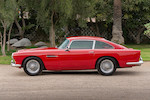 1963 Aston Martin DB4 Series V Sports Saloon
Amended
27 January 2023, 10:00 MST
Scottsdale, The Westin Kierland Resort & Spa
Sold for US$313,000 inc. premium
Own a similar item?
Submit your item online for a free auction estimate.
How to sell
Looking for a similar item?
Our Collector Cars specialists can help you find a similar item at an auction or via a private sale.
Find your local specialist
Ask about this lot
Aleksandra Krypciak
Title Clerk & Senior Sale Coordinator
1963 Aston Martin DB4 Series V Sports Saloon
Coachwork by Touring
Chassis no. DB4/1008/L
Engine no. 370/1088

3,670cc DOHC Inline 6-Cylinder Engine
Twin SU Carburetors
240bhp at 5,500rpm
4-Speed Manual Transmission
Front Independent Suspension – Live Rear Axle
4-Wheel Disc Brakes

*Original, left-hand drive example
*Retains the original, matching numbers engine
*Delivered new to famed illustrator Paul Coker, Jr.
*Documented by copies of factory records

THE ASTON MARTIN DB4

"When the products which are raced bear such a close resemblance to those which can be bought by the public, as do those of Aston Martin, only the most biased can deny the value of racing in improving the breed. It should be no surprise (that the DB4) should be based on an engine which first appeared in experimental form in some of last year's races." - The Autocar, 3rd October 1958.

At its launch in October 1958, the DB4 marked a major turning point for Aston Martin as it was the first car of the David Brown era that neither used a chassis derived from the experimental Atom of 1939 nor an engine designed by Willie Watson. Moreover, it was the first Aston Martin to carry Carrozzeria Touring's 'Superleggera' bodywork, in which light alloy panels were fixed to a framework of light-gauge steel tubes welded to a platform chassis. Although styled by Touring, the DB4's gorgeous fastback coachwork was built under license at Newport Pagnell by Aston Martin, which employed some of the finest panel beaters in the industry. The result was a car whose sleek lines were described as 'unmistakably Italian and yet... equally unmistakably Aston Martin.' The 3.7-liter, six-cylinder power unit was the work of Tadek Marek, and had first been seen at Le Mans the previous year in the DBR2.

Manufactured between October 1958 and June 1963, the DB4 developed through no fewer than five series. However, it should be made clear that the cars were not thus designated by the factory, this nomenclature having been suggested subsequently by the Aston Martin Owners Club to aid identification as the model evolved. The first series had already undergone a number of improvements, including the fitting of heavy-duty bumpers after the first 50 cars, before the second series arrived in January 1960. A front-hinged hood, bigger brake calipers and an enlarged sump were the major changes made on the Series II, while the third series featured separate rear lights, two bonnet stays and a host of improvements to the interior fittings. Manufactured between September 1961 and October 1962, the fourth series was readily distinguishable by its shallower hood intake, recessed rear lights and new grille with seven vertical bars. The final, fifth, series was lengthened to accommodate more rear legroom and a larger boot, and somewhat lost the sportiness of the earlier series cars.

THE MOTORCAR OFFERED

Chassis 1008 is an example of the final (fifth) series manufactured between September 1962 and June 1963. It was built on a 3.5" longer wheelbase, like the DB5 that would replace it and allowing for increased leg room and a larger boot. Other improvements included 15" wheels, an electric radiator fan, and the DB4GT-type instrument panel.

The accompanying copy guarantee form shows that chassis number '1008/L' left the factory equipped with optional power electric windows and a Motorola radio. The original color scheme was Platinum with Black Connolly leather interior, and the Aston was delivered new in April 1963 to Paul A Coker, Jr. of Lawrence, Kansas. Having just turned 34 when he took delivery, Paul had already established himself as an illustrator as one of Mad magazines "Usual Gang of Idiots" in 1961. In the decade following acquisition of this Aston, Coker would assist in the creation of some of the most iconic Christmas and Easter animated (both drawn and stop-motion) specials including Frosty the Snowman in 1969 and Santa Claus Is Comin' to Town in 1970.

Coker would eventually sell his DB4 to David Berley of Warren, Vermont. Later in the collection of Alan Taylor in Georgia, by 1995, the Aston was in the Netherlands where it would trade hands in 1999 before being acquired by the current owner in December of 2006. Describes as being finished in 'Aston Green' at the time of purchase, the car was repainted and retrimmed bright red inside and out. In addition to the easy-to-spot colors, a modern radio and speak were fitted in the center dash console, air conditioning was installed with an aftermarket control unit next to the radio, dual power mirrors were fitted to the doors, and other updates were made. In spite of the liberal spending on cosmetic updates and comfort features, fewer than 30 miles have been driven in the over 17 years the car has been in the present ownership. As such, before donning your Santa suit to match the car (and original owner's famed holiday illustrations), some mechanical recommissioning is recommended.

Saleroom notices
Please note, title will be in transit.