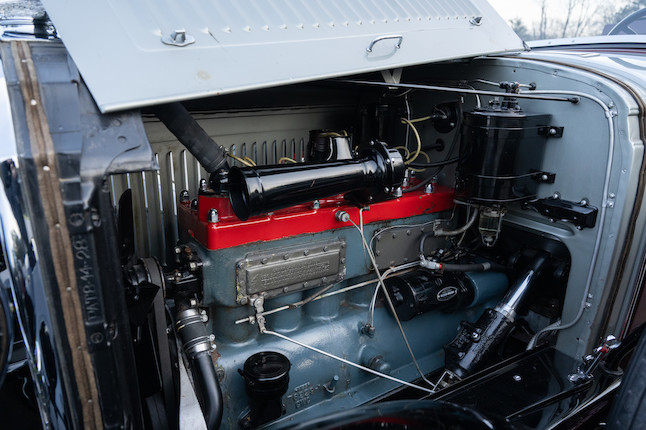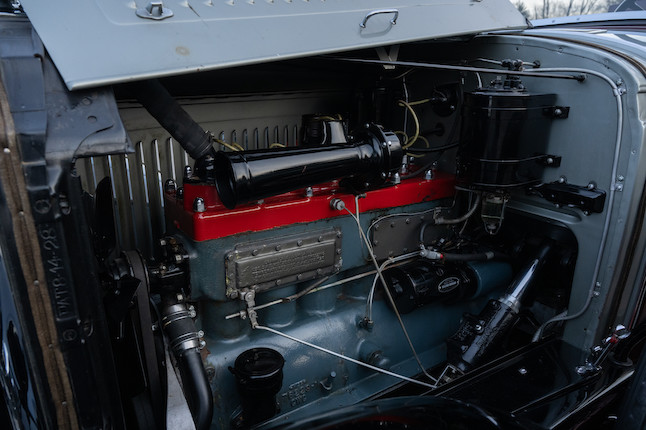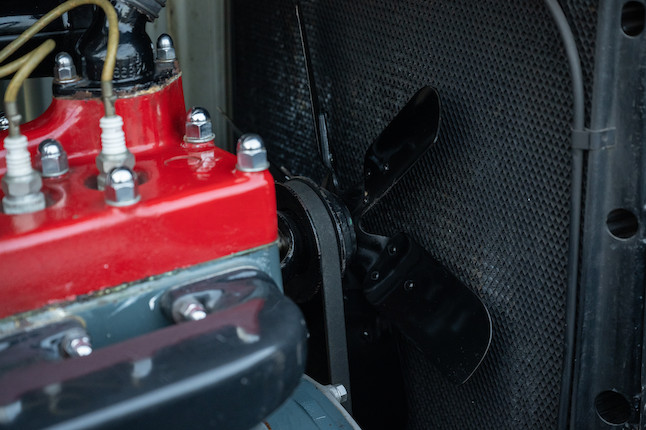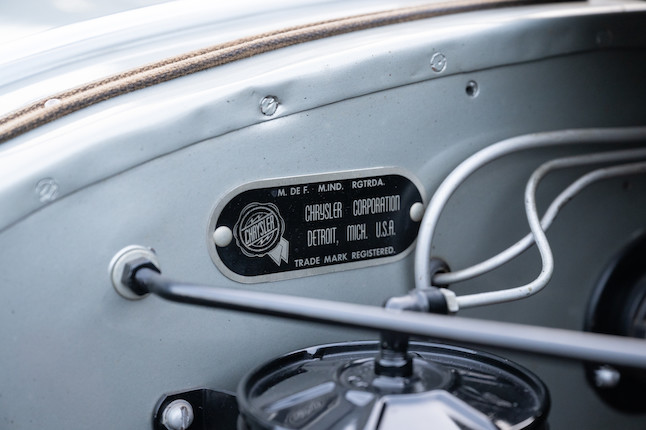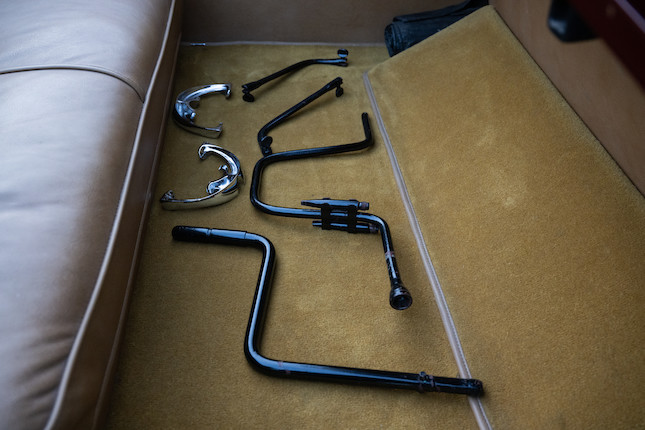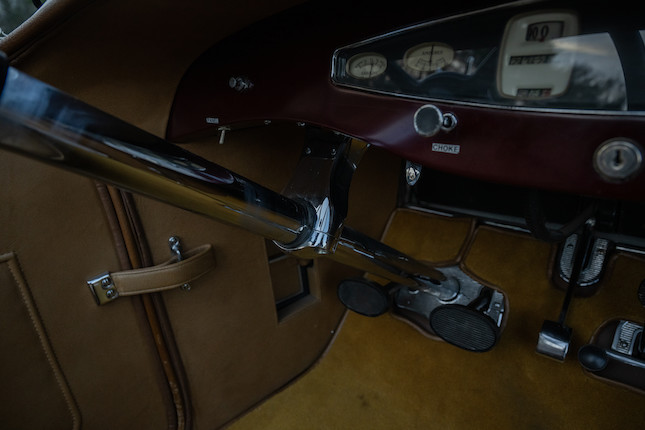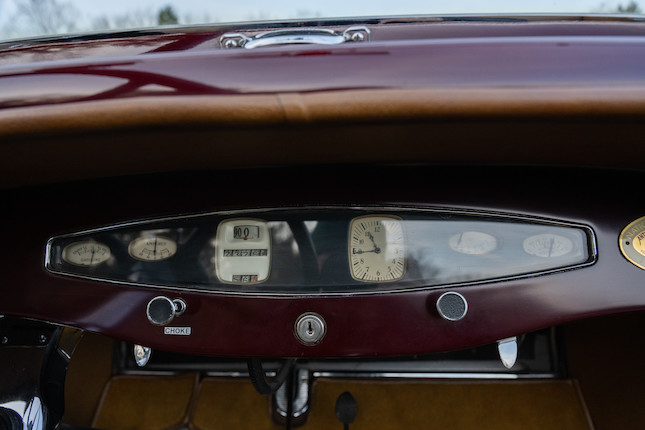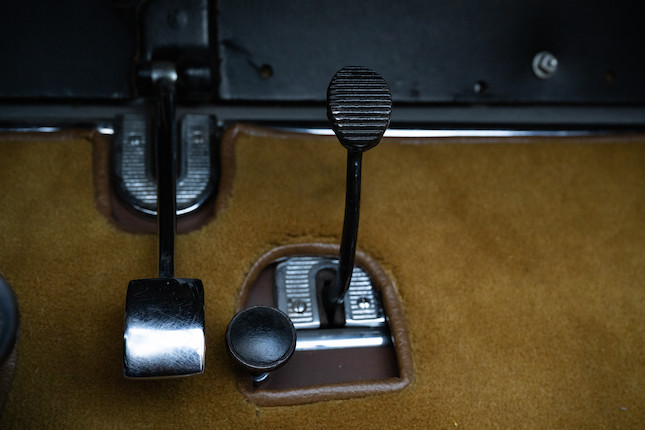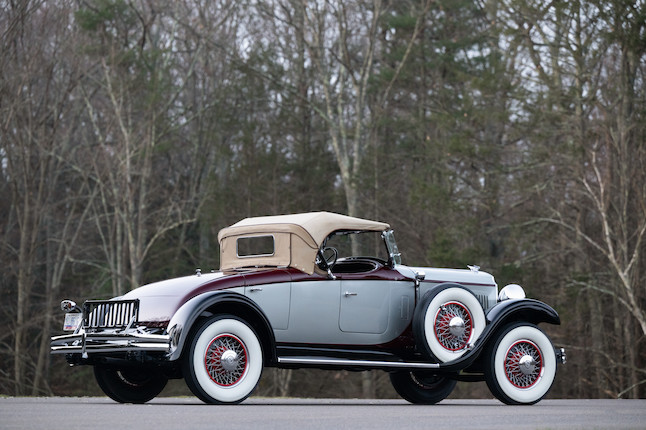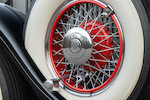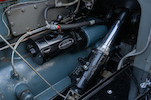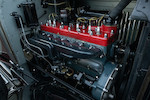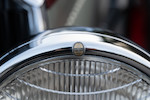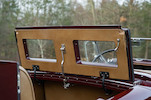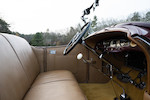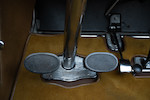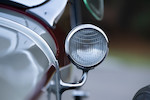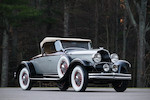 1930 Chrysler Imperial Series 80L Roadster
27 January 2023, 10:00 MST
Scottsdale, The Westin Kierland Resort & Spa
Ask about this lot
Jakob Greisen
Head of Business Development
Aleksandra Krypciak
Title Clerk & Senior Sale Coordinator
1930 Chrysler Imperial Series 80L Roadster
Coachwork by Locke & Co
Engine no. 6870
309ci L-Head Inline 6-Cylinder Engine
Single Carter Carburetor
110bhp at 3,200rpm
3-Speed Manual Transmission
Leaf Spring Suspension
4-Wheel Hydraulic Drum Brakes

*Rare and desirable, custom-bodied Chrysler
*CCCA and AACA National First Prize Winner in 1971
*Professional restoration carried out by Walter Seaburg
*Sporting Roadster coachwork by Locke & Co

THE CHRYSLER IMPERIAL

"Here is a fresh and virile beauty that is unapproached among fine motorcars. Its fleetness, its smart handling, its flashing acceleration and its superb dependability are qualities so pronounced that they will cause you to marvel as long as you drive it" – Period Advertising for the Locke bodied Chrysler Imperial.

The original Chrysler Series 70 six remained 3.3 liters in capacity until 1926 when it was enlarged to 3.6 liters. A smaller, 3.0-litre Series 60 six was introduced for 1927 while the 70 grew to 4.1 liters for 1928, becoming the Series 72. By this time the range had expanded to encompass not just the smaller Series 60 six but also a four-cylinder model and the fabulous Imperial, the latter larger and more expensive than the original and intended to compete with the likes of Cadillac, Lincoln and Packard.

For 1929 and 1930, Chrysler's Imperial was visibly improved with a narrower profile radiator and slimmed front body pillars, additional features included dual cowl ventilators and arched hood louvers. The factory were to produce semi-custom bodies such as this penned by Locke. Founded by Justus Vinton Locke, the Rochester, NY based Locke coachbuilding company had its heyday in the twenties and were known predominantly for specifically tailored coachwork on luxury chassis, Duesenberg, Packard, Pierce-Arrow and Mercedes included. As the decade progressed, they began to produce sets of standard coachwork for Chrysler, Graham, Franklin and Lincoln among others.

THE MOTORCAR OFFERED

"As for beauty, Chrysler now brings to the automobile an entirely new art"- so claimed the firm's advertisements of the era. The new Chryslers did indeed have a fresh and attractive look that was highlighted by the slim profile radiator and fluted hood borrowed directly from Lawrence Pomeroy's famous Vauxhall design. The Locke custom bodied cars, such as the one featured here, are one of the most desirable of the big Imperial line. This lovely example benefits from a comprehensive restoration carried out by Walter Seaburg and completed 1971, which has since mellowed nicely, displaying a warm and consistent patina throughout. Testimony to Mr. Seaburg's restoration, the Chrysler Roadster was awarded the coveted National First Prize awards in both the Antique Automobiles and Classic Car Clubs of America soon after the restoration was completed. The bodywork is finished in a lovely silver-grey color, with a neatly contrasting deep Burgundy belt line and rear deck. Color-coded wire wheels are fitted with stainless spokes and shod in white-wall tires. The chrome and brightwork displays beautifully throughout, and is complimented with dual trip lights out front, a rear luggage rack, engraved side wind deflectors and dual side-mounted spare wheels. An interesting feature of this car is the unusual built-in rear windshield for the rumble seat passengers. The rear compartment was designed with comfort in mind and has a third side door and an attachable top of its own. The engine compartment features a nicely detailed engine, with polished brass and chrome. The Chrysler is accompanied by a plaque from a showing at the 2001 Castle Hill Concours d'Elegance, as well as three lovely old photos of what is believed to be this car taken very early on, presumably when the car was nearly new, with a female driver behind the wheel.

This 1930 Chrysler Imperial Series 80L Roadster by the capable coachbuilders at Locke & Co has been stored in a temperature-controlled environment, and benefits from a high-quality restoration, which has now aged and mellowed gracefully, and grown a lovely patina.