The Quail Auction / 1951 Ferrari 212 Inter Alloy CoupeCoachwork by Ghia Chassis no. 0145 E Engine no. 0145 E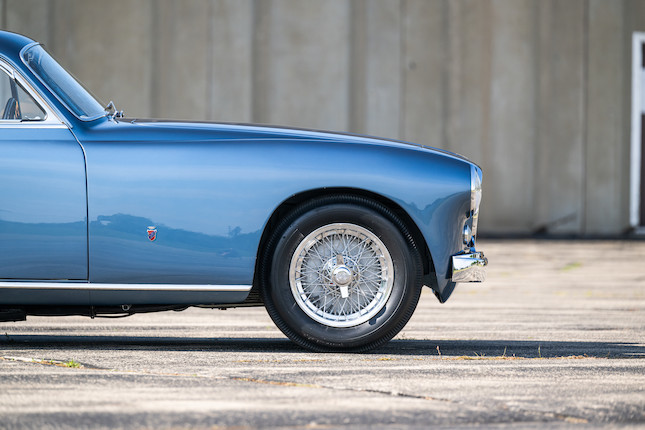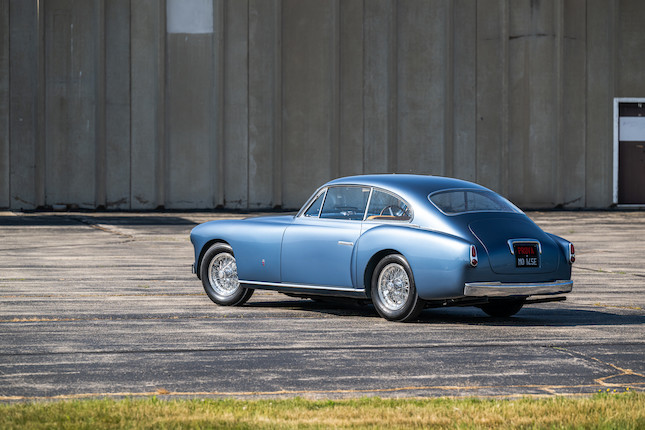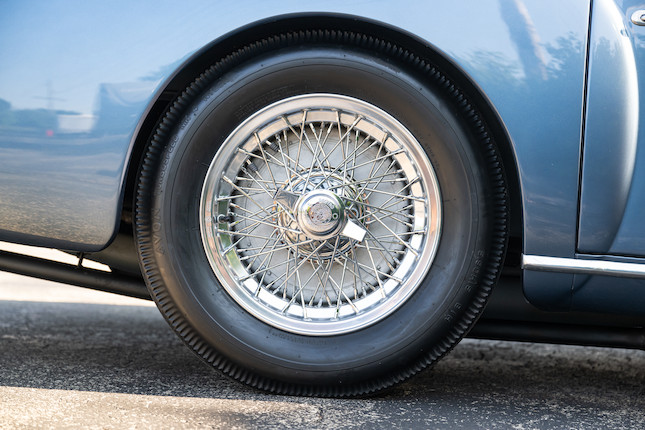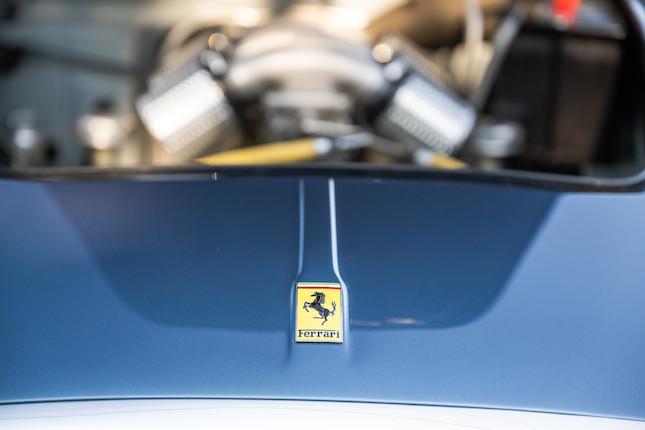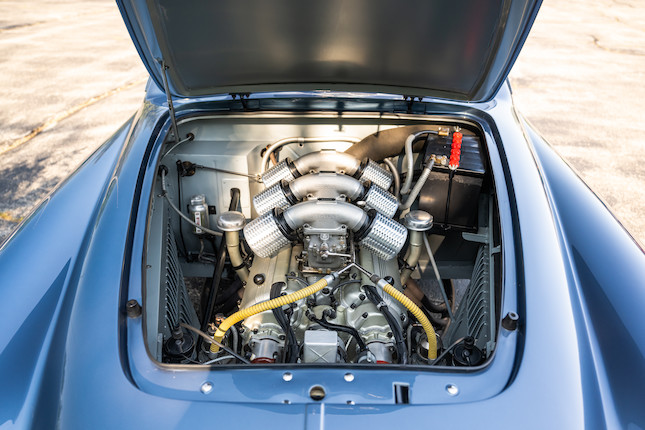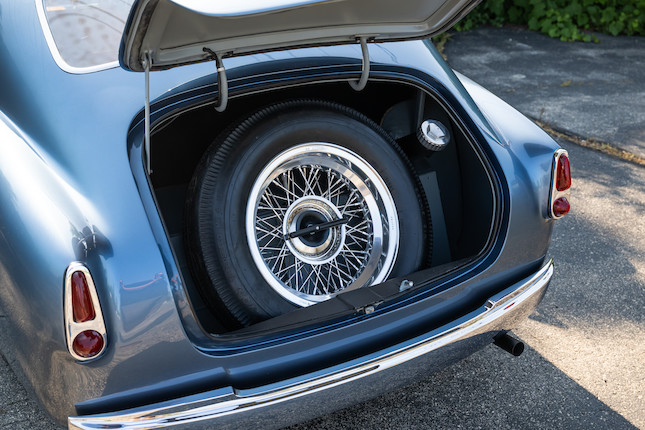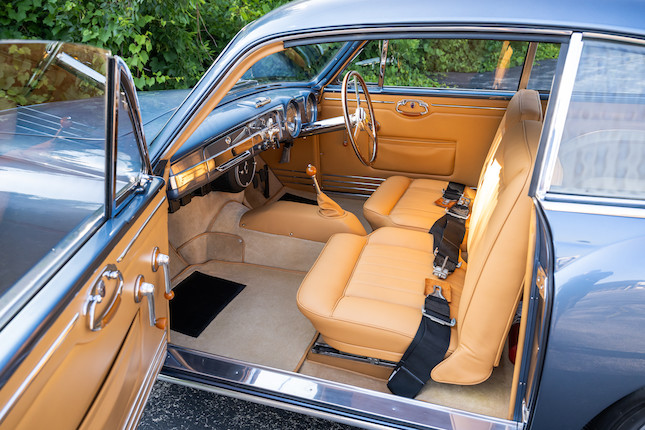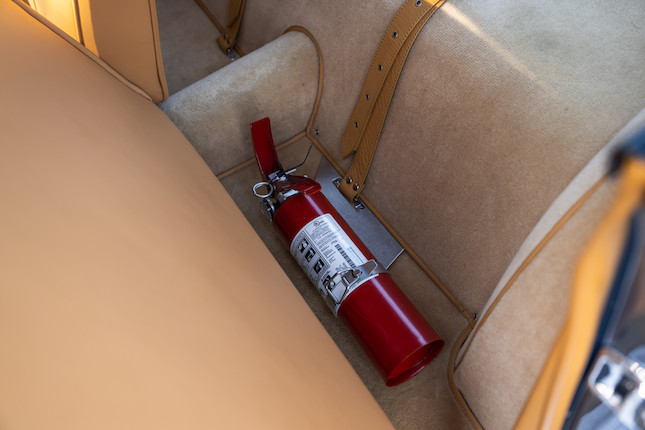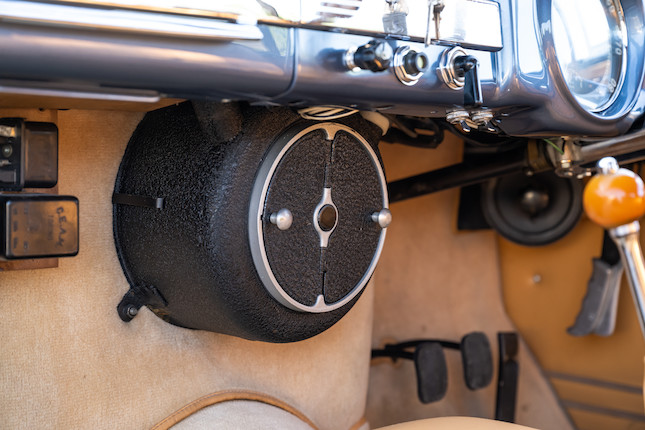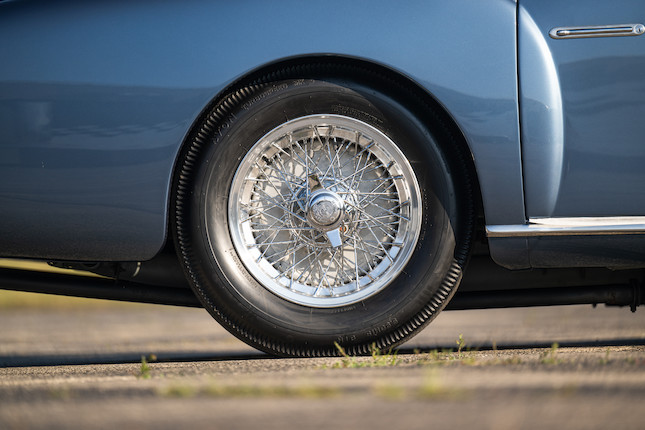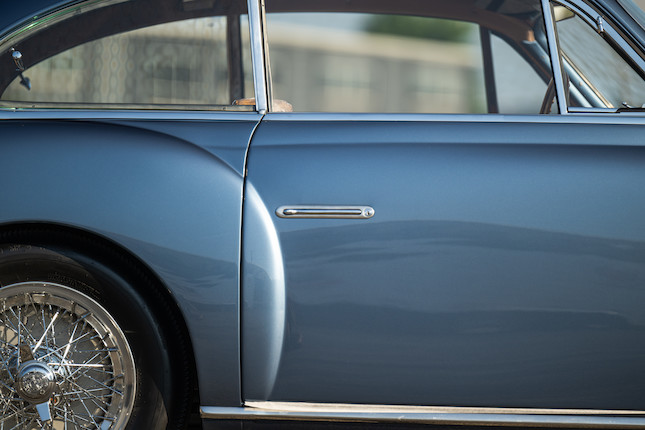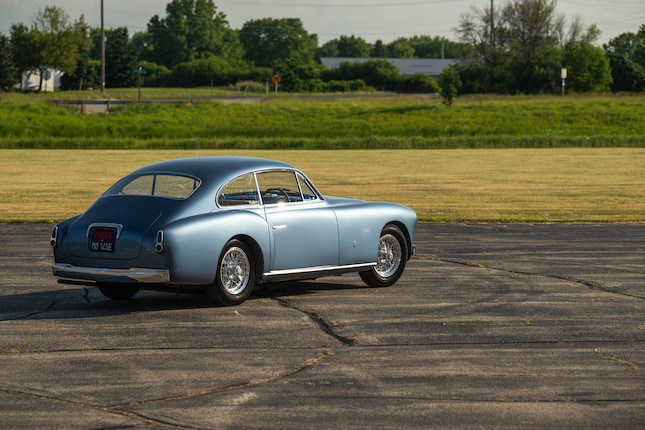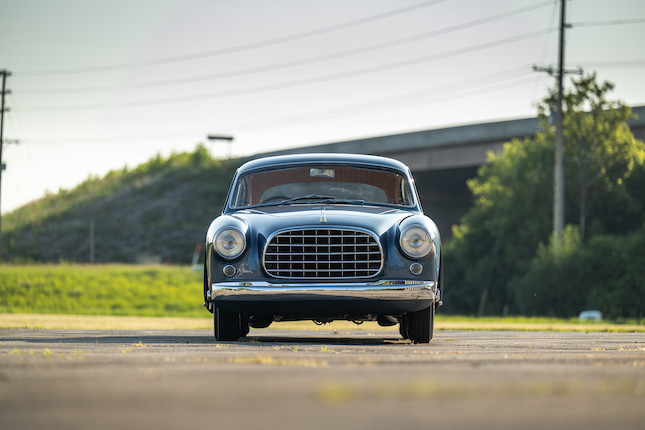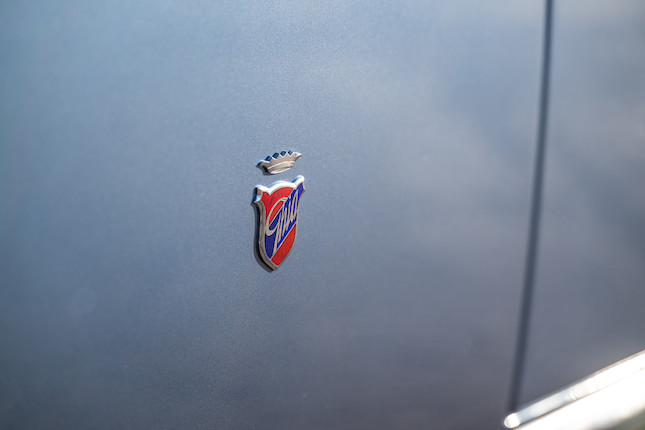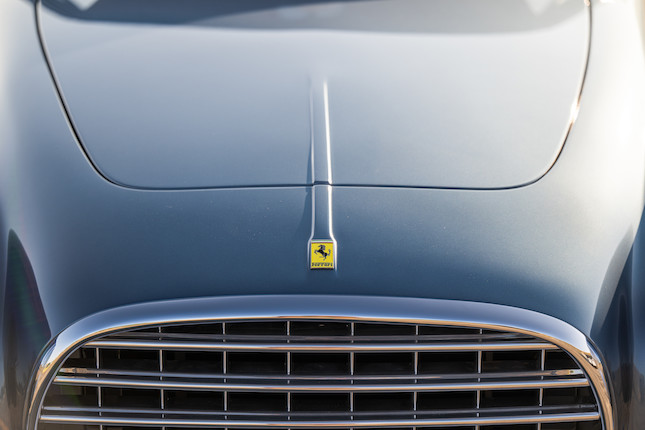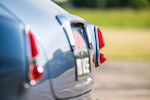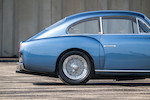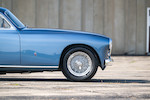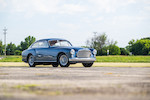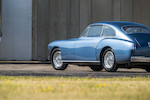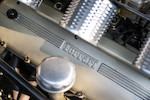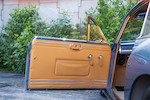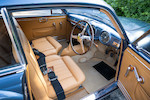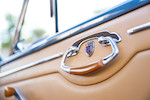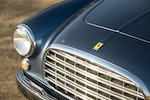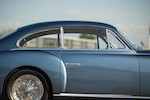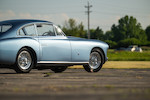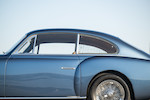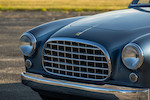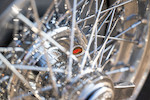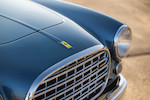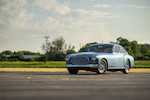 1951 Ferrari 212 Inter Alloy Coupe
19 August 2022, 11:00 PDT
Carmel, Quail Lodge & Golf Club
Sold for US$1,215,000 inc. premium
Own a similar item?
Submit your item online for a free auction estimate.
How to sell
Looking for a similar item?
Our Collector Cars specialists can help you find a similar item at an auction or via a private sale.
Find your local specialist
1951 Ferrari 212 Inter Alloy Coupe
Coachwork by Ghia
Chassis no. 0145 E
Engine no. 0145 E
2,562cc SOHC All-Alloy V-12 Engine
3 Weber DCF/3 Carburetors
170bhp at 6,500rpm
5-Speed Manual Gearbox
Front Independent Suspension - Live Rear Axle
4-Wheel Hydraulic Alfin Drum Brakes

*The 1952 Torino Motor Show, offered directly from 34 year's custodianship
*One of just 6 bespoke, truly unique, hand-built aluminum bodied examples made
*Ferrari Classiche Certified and fastidiously documented by Ferrari historian Marcel Massini
*Superb restoration performed by Ferrari specialists Bacchelli & Villa and MPI
*Exhibited at Concours d'Elegance events including Pebble Beach, Cavallino and Amelia


THE FERRARI 212

Produced in multiple variations between 1951 and 1952, the 212 achieved significant racing successes but more importantly it put some 110 individual chassis in the hands of clients. The 212 was bodied in a bewildering array of styles from lightweight Spiders, Coupes and Berlinettas to stylish and luxurious cabriolets. Carrozzeria Alfredo Vignale contributed most of the 212's coachwork but the 212 also provided the basis for the first Ferrari by Pinin Farina and important designs by both Touring and Ghia.

Ferrari's original V12 designed by Gioacchino Colombo was only 1.5 liters, just 125cc per cylinder. Its displacement was first expanded to 1,995cc in the Ferrari 166, then to 2,341cc in the 1950. A further increase in the cylinder bore from 65mm to 68mm brought the individual cylinders to 212cc and the engine's displacement to 2,562cc. The chassis was Ferrari's proven design consisting of a double oval tube frame with double wishbones at the front suspended by a transverse leaf spring and a carefully located live rear axle with semi-elliptical leaf springs. The brakes were Ferrari's large hydraulically actuated drums. The transmission was mounted directly behind the engine and had five forward speeds.

There were two basic – but frequently intermingled – distinctions. The Export model, intended for racing on tighter circuits, had a wheelbase of only 2,250mm. The Inter version was typically built on a longer wheelbase chassis in both racing and Gran Turismo guise. Engines were tailored to clients' needs and to the specified coachwork with different tunes and carburation. The engine's elements were refined steadily including introduction during the 212's production of cylinder heads with individual intake ports, bringing the rated power when fitted with three 36mm downdraft Weber carburetors to 170bhp. It was also during the 212's production that the model designation changed, without notice or comment, to 'EU', foreshadowing the 250 Europa that was to follow it.

While often competing against the large displacement Lampredi-engined 340 Mexico, the 212 earned its keep in racing, including first and second place finishes in the 1951 Carrera Panamericana by Piero Taruffi / Luigi Chinetti and Alberto Ascari / Luigi Villoresi. The 212's competitiveness was further demonstrated by the frequency with which their engines were updated by owners, in an effort to keep at bay newer and larger-displacement competitors.


THE MOTORCAR OFFERED

This breathtakingly restored, early Ferrari Coupe claims a number of noteworthy superlatives, including coachbuilt rarity, a true Motor Show car when new, Red Book certification by Ferrari Classiche that verifies the presence of the car's original V-12 engine, and a recent visit to the Pebble Beach Concours d'Elegance.

212 Ferrari chassis no. 0145 E is one of just six Coupe examples designed coachbuilt by Carrozzeria Ghia in delicate, lightweight all-aluminum bodies. Reviving pre-war culture of tailor-made coachwork, the early Ferraris gave a certain rebirth to the coachbuilding industry and fostered innovative design from the established carrossiers in Italy. The house of Ghia was one such house, founded some 106 years ago in 1916 by Giacinto Ghia of Turin, and the resurgence that it enjoyed in the 1950s and 1960s would ultimately continue comfortably into the 1970s when it was acquired by the Ford Motor Company. As recently as 2010 in the UK, Ford still used the brand for its top line models, while various styling exercises have also come under the Ghia banner.

The coachbuilder's exquisite design took the 212 Alloy Coupe to a new level of elegance, with a large open-mouth grille and excellent fastback line with rounded quarter windows, the lightweight Inter was also capable of impressive performance. According to the detailed history report compiled by noted Ferrari historian Marcel Massini, 0145 E was hand built at Ferrari and Ghia during the Summer and early Fall of 1951. In July of 1951 engine assembly was carried out supervised at Ferrari by engineer Luigi Bazzi, and rear axle, gearbox and dyno testing followed in the following months overseen by Ferrari foreman Amos Franchini. 0145 E's factory test drive was done on September 6, 1951, and the new Ferrari was completed that same day, while finished in the same exterior color as it appears today, the striking Silver Blue (Azzuro) metallic. Being a top-of-the-line Ferrari, 0145 E was then shown by Carrozzeria Ghia during the world-famous Torino Motor Show, during late April, early May of 1952.

0145 E was sold later in 1952 via official Milan-based Ferrari dealer Franco Cornacchia (owner of Scuderia Guastella), to first private owner, a Milanese gentleman by the name of Franco Macchi. 0145 E was exported to the USA during the latter part of the 1950s, where it was retained in Southern California throughout the 1960s, '70s and '80s, being retrofitted with a few other engines along the way. By 1989, 0145 E - while owned by Steve Sailors of Los Angeles, CA - was purchased by the consignor, an avid motorsports and Ferrari enthusiast from Akron, Ohio.

In need of restoration, 0145 E was soon after shipped to Europe, where noted restorers Carrozzeria Autosport (Bacchelli & Villa near Modena, Italy) was entrusted with restoring the delicate Ghia aluminum bodywork. Once finished during the early 2000s, the consignor brought the Ferrari back to the US, and would then attend several Ferrari themed shows, including the Cavallino Classic and the Ferrari Club of America Concours. By 2012, as scrutinizing of these early important Ferraris had gotten quite more stringent, it was decided to re-restore 0145 E back to its original color, and Bacchelli & Villa once more received the car, further correcting the bodywork and refinishing it in its original shade of blue under Marcel Massini's supervision.

During this time, the original, matching-numbers engine was also reunited with the car, and the Ferrari Classiche Certification was started. Once the Italian craftsmen at Bacchelli & Villa was finished, 0145 E would return to the US, where the consignor showed it again at the 2014 Cavallino Classic, and later at the Amelia Island Concours, where a 2nd in class prize was achieved. In 2019, 0145 E received a comprehensive mechanical restoration by the Neenah, WI-based Ferrari experts at MPI, with attention given to the chassis, suspension, and brakes. The original engine was rebuild to period specifications by noted engine builder Mr. Earl Gibbs of NorthCoast Exotics of Cleveland, Ohio. Impressively, Mr. Gibbs noted during his work, that engine no. 0145 E appeared to never have been taken apart, and therefore being ideal in all ways to reunite with the car it was fitted in from new. Later that year, the Ghia Coupe was entered on display in the Pebble Beach Concours d'Elegance.

0145 E GT has been fully certified by Ferrari Classiche, and is offered with its red book certification, confirming that the car retains its original chassis, engine, body, suspension, brakes and other major components, while the gearbox is certified as having been replaced with an original period complying unit, and the rear axle has been carefully crafted by Ferrari Classiche.

Today this striking coachbuilt Ferrari is offered with a comprehensive history file containing Marcel Massini's impressive history file of 0145 E, copies of the original Ferrari factory build sheets (4 pages), stunning period photographs from the 1952 Torino Motor Show, and photos of the car as-found by the consignor in the late 1980s. A reproduction owner's manual, a rare - original for the period - wooden toolbox, a spare set of Borrani wire wheels and leather racing seats are also coming with the sale of the car.

Still displaying the immaculate benefits of the comprehensive restoration, chassis no. 0145 E is an exquisite postwar Ferrari with exceedingly rare coachwork. The original, matching-numbers engine fitted in the car is trimmed with the period-correct 3 Weber carburetor upgrade. A sensational example with period Motor Show Exhibition status of the early luxury roadcars that Maranello was marketing to support its legendary racing efforts, this superb 212 Inter Alloy Ghia Coupe would crown nearly any collection of Ferrari roadcars and would make an ideal acquisition for any discerning Italian sports car aficionado.


Footnotes
◊ Special formalities are required to bid on this lot. Contact Client Services at +1 (323) 850 7500 or [email protected] at least 24 hours in advance of the auction for registration and bidding options.