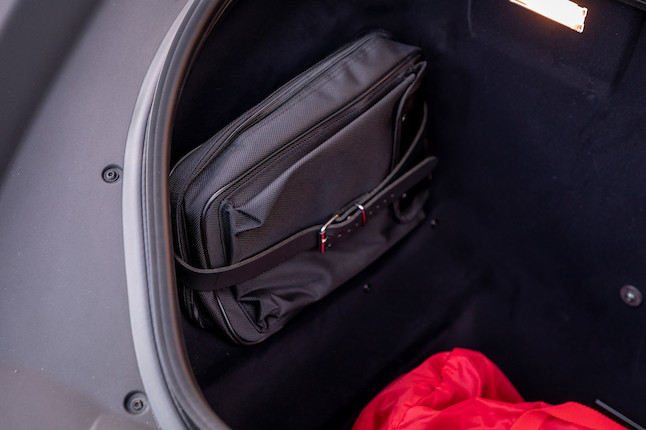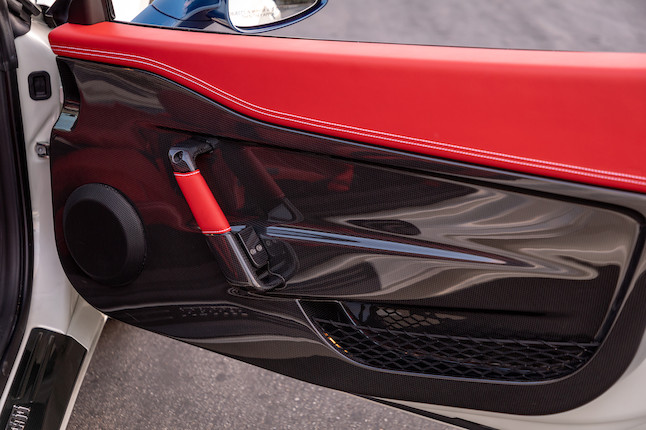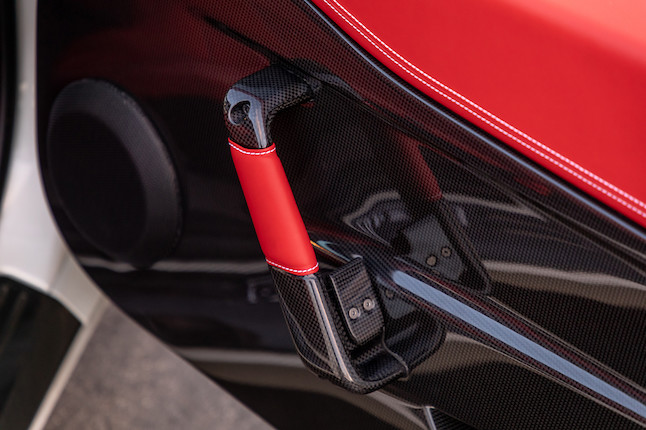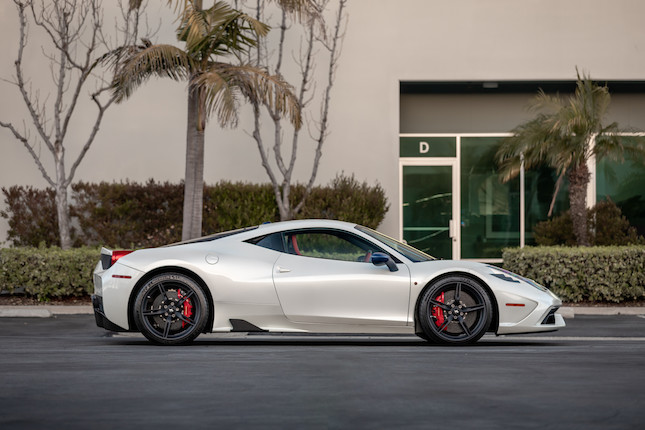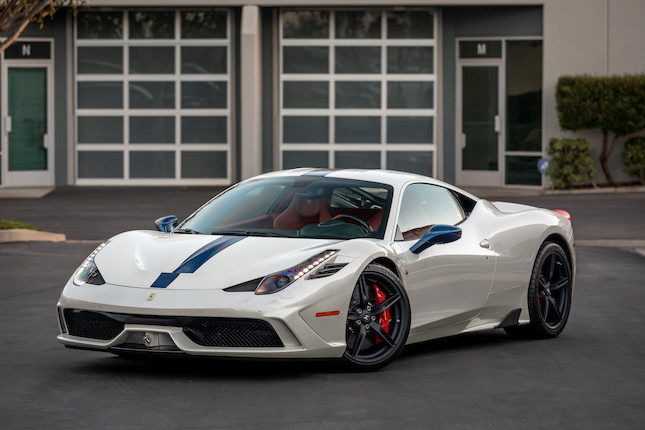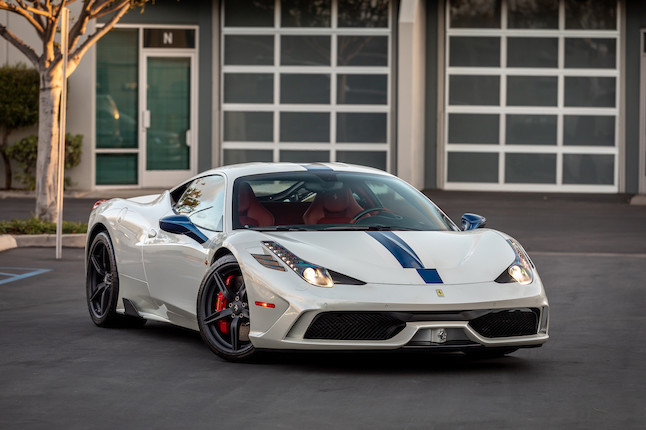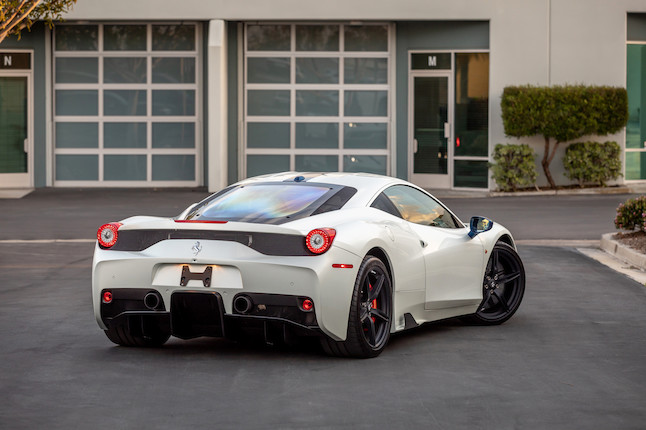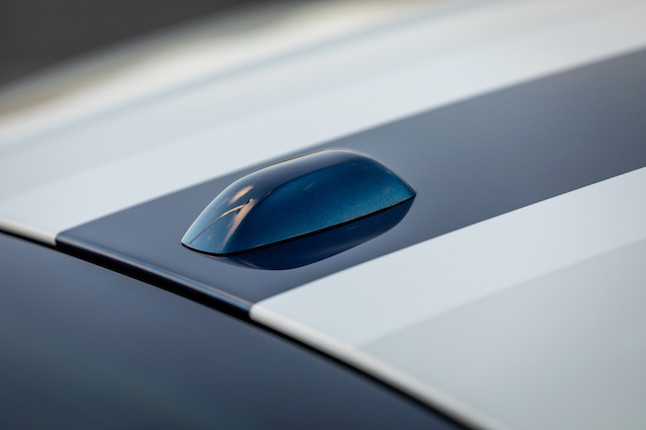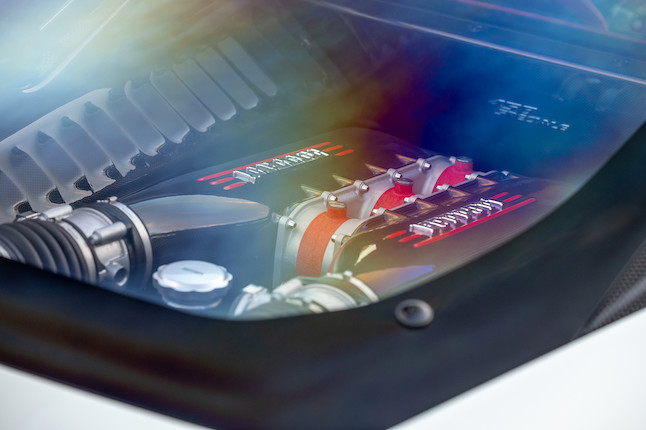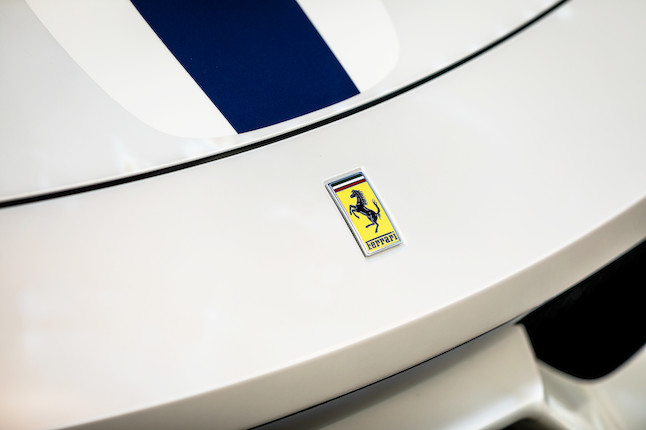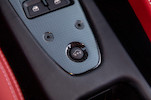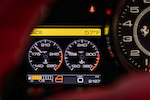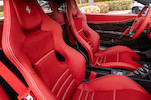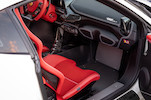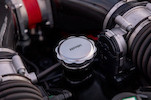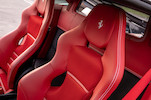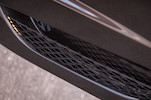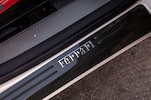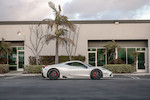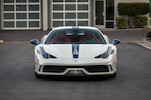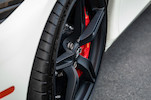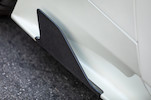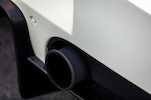 Less than 2,200 miles from new
Well-optioned with factory extras
2015 Ferrari 458 Speciale
VIN. ZFF75VFA8F0205623
Amended
10 April 2021, 14:00 PDT
Los Angeles
Sold for US$369,900 inc. premium
Own a similar item?
Submit your item online for a free auction estimate.
How to sell
Looking for a similar item?
Our Collector Cars specialists can help you find a similar item at an auction or via a private sale.
Find your local specialist
Ask about this lot
Client Services (Los Angeles)

2015 Ferrari 458 Speciale
VIN. ZFF75VFA8F0205623

4.5-Liter 32-Valve DOHC V8 Engine
Direct Electronic Fuel Injection
605bhp at 9,000rpm
7-speed Auto-Shift Manual Transaxle
4-Wheel Independent Suspension
4-Wheel Carbon Ceramic Disc Brakes
*Stunningly beautiful and appropriate livery of Bianco Italia with Blu Nart and Rosso
*Extremely well-kept condition with less than 2,200 miles from new
*Optioned from factory with a host of desirable options
*A superior mid-engined Ferrari that made its mark on the era
To view a YouTube walkaround of this lot please
click here
THE FERRARI 458 SPECIALE
Although officially announced as the F430's successor, the 458 was an entirely new design, incorporating technologies developed as part of the Italian manufacturer's Formula 1 program. The 458's specification and performance suggested that it was anything but a 'junior' Ferrari, as it boasted a 4.5-litre V8 engine producing 562bhp, an output good enough for a top speed of 325km/h (202mph). Reflecting the ongoing trend among supercars towards clutch-less semi-automatic transmissions, a seven-speed Getrag gearbox of that type was the only one available on the 458.
In keeping with Ferrari tradition, the 458's body was designed by Carrozzeria Pininfarina under the supervision of Ferrari's design director, Donato Coco. As one would expect of a car with a 200mph-plus capability, aerodynamics played a major role in the design, yet despite generating considerable downforce the 458's beautifully curvaceous body was remarkably devoid of extraneous appendages. Former Ferrari Formula 1 driver Michael Schumacher had a hand in the design of the interior, which featured a steering wheel incorporating many of the controls normally located on the dashboard or on stalks, as found in modern competition cars.
Despite the apparent handicaps of 135kg weight disadvantage and regular road tires, the 458 lapped Ferrari's Fiorano test circuit quicker than the track-focused 430 Scuderia. "This was the result of Ferrari going for gold in every department," declared evo. "The 458 represented a quantum leap in technological terms, bringing a hoard of new systems into play to create an enveloping, pure driving experience."
Spin-off models were not long in coming, the first new 458 variant being the almost inevitable Spider, introduced in 2011. The Spider was followed in 2013 by the 458 Speciale, which offered even more performance than before. Revised bodywork and active aerodynamics were two of the many advances over the original 458, together with updated electronics and an engine that now produced 605bhp.
THE MOTORCAR OFFERED
This stunning Ferrari 458 Speciale was completed at the Maranello-based Ferrari factory in September of 2014. The new high-performance Coupe version of the 458 Italia Spider was finished as it appears today in the striking livery of 'Bianco Italia' accented by a 'Blu Nart' center racing stripe. The elegant 'Blu Nart' color is carried over on the side mirrors and other exterior details and makes for a stunning appearance. The red brake calibers add an extra punch to the exterior detail. Inside, the sparse, race-inspired interior was trimmed in pop'ing red leather with a white stich, altogether giving this 2015 Ferrari 458 Speciale a stunning red, white and blue livery. An abundance of lightweight carbon fiber was factory optioned and clad on both the exterior and interior; a nod to this performance Coupe's Formula 1 derived conception.
Equipped and destined for the US market, the new 458 Speciale was delivered new to Southern Florida during the Fall of 2014, where it appears to have remained until 2018, when it moved to the West Coast and California. Today this extremely well-kept Ferrari displays in showroom condition, and just 2,127 miles are recorded on the odometer at the time of cataloging.
Footnotes
Please note, title will be in transit
Saleroom notices
Please note, title will be in transit