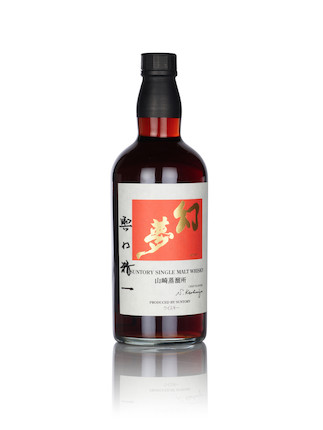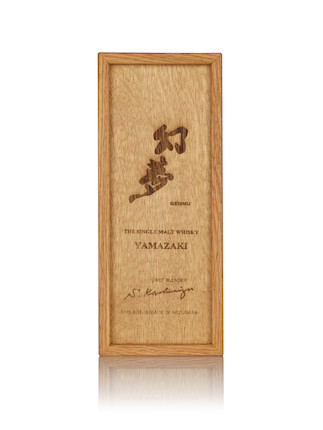 山崎 Yamazaki Single Malt-幻夢 Premium Red Edition

Amended
19 November 2021, 13:00 HKT
Hong Kong, Admiralty
Sold for HK$496,000 inc. premium
Own a similar item?
Submit your item online for a free auction estimate.
How to sell
Looking for a similar item?
Our Wine specialists can help you find a similar item at an auction or via a private sale.
Find your local specialist
Ask about this lot
Hugo Spencer
Senior Specialist - Wine & Spirits, Asia
Katherine Wong
Specialist
山崎 Yamazaki Single Malt-幻夢 Premium Red Edition
Bottled 2012. Distilled and Bottled at Yamazaki Distillery
One of 40 bottles. Bottle signed by Seiichi Koshimizu 與水精一. In wooden mizunara wooden case. Good label. Level: into neck. -

Web information: https://jwhisky.jp/genmu/

Vatting from a selection of 1960's Yamazaki casks including , 1960s Port Wine Casks, 1960s Puncheon Cask, 1960s Mizunara Cask, 1960s Sherry Cask, 1960s White Oak Cask and 1989 French oak cask.


700ml. Single Malt., 48% volume.
1 bottle
Footnotes
Nose: A gentle nose. Flavors of plum, apricot and dried fruits. Raisin arrives late.

Palate: The fresh sweetness and sourness of fruit. Flavors of bitter chocolate, fruit pound cake and cream appear as Genmu is rolled upon your palate. Complex levels of different flavor.

Finish: The sweetness of vanilla. Enjoy a warm afterglow of the fragrance of finely matured wood.

Saleroom notices
Please note, it's vatted from a Mizunara cask of 1960 , a 1970 White Oak cask, a 1984 Sherry cask, and three others. Due to the scarcity of these founding spirits, only 40 bottles were produced. 請注意,此酒由 1960 年的水楢桶、1970年的白橡木桶、1984年的雪利酒桶和其他三種酒桶勾對。 由於酒液稀缺,因此只生產了40瓶。