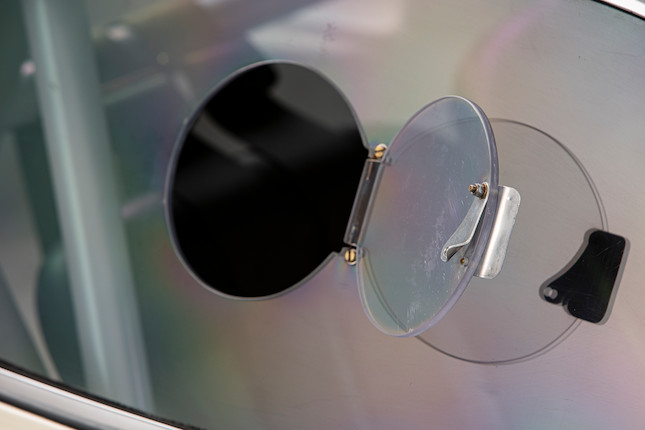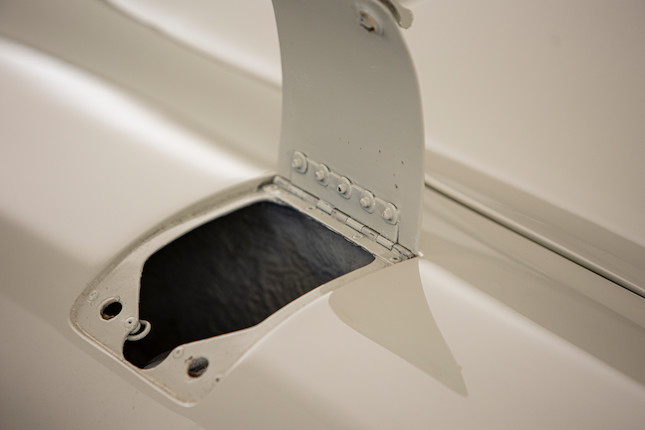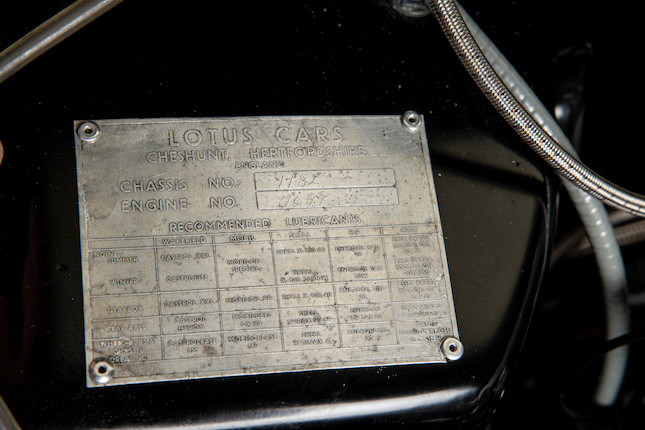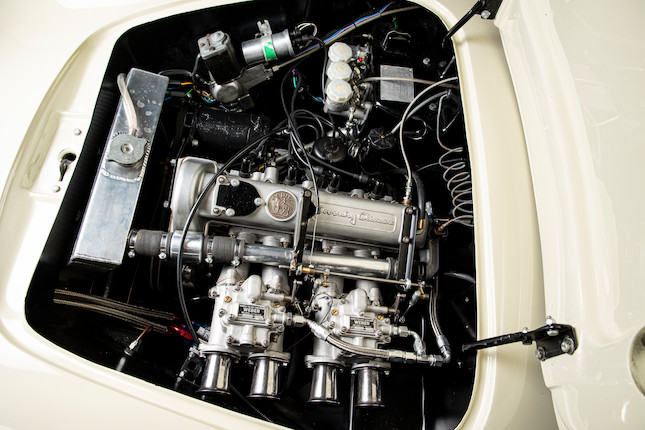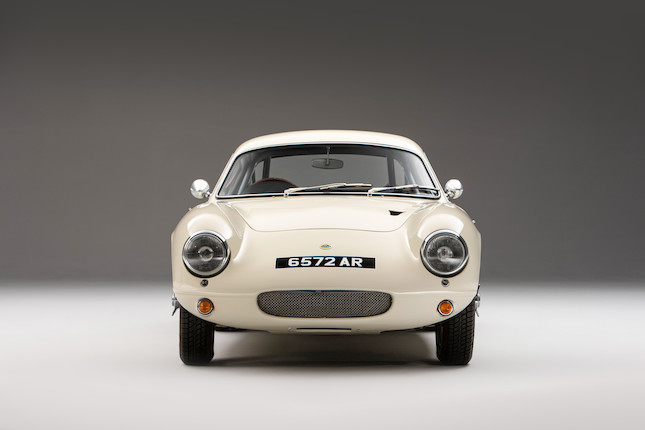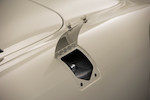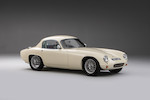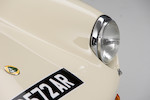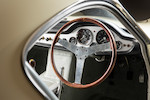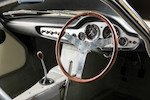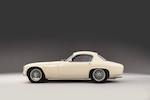 The Ex-Innes Ireland/Tom Threlfall
1960 Lotus Type 14 Series 1 Elite Two-Seat Grand Touring Coupé
Registration no. 657 2AR Chassis no. 1182
18 September 2021, 13:00 BST
Chichester, Goodwood
Sold for £97,750 inc. premium
Own a similar item?
Submit your item online for a free auction estimate.
How to sell
Looking for a similar item?
Our Collector Cars specialists can help you find a similar item at an auction or via a private sale.
Find your local specialist
Ask about this lot
Guy Newton
Senior Specialist
The Ex-Innes Ireland/Tom Threlfall
1960 Lotus Type 14 Series 1 Elite Two-Seat Grand Touring Coupé
Registration no. 657 2AR
Chassis no. 1182
• Landmark all-British design
• Ex-Innes Ireland
• 1962 RAC Tourist Trophy competitor
• Recent Hawker Racing Ltd restoration

Footnotes
This extremely attractive Lotus Elite is a fine example of the frontier-technology, monocoque fuselage, all-independently suspended moulded glass-reinforced plastic Coupe created by the incomparable Colin Chapman with body stylist friend Peter Kiran-Taylor in 1956.

The Lotus Type 14 Elite was produced in series by Colin Chapman's Lotus company from 1957-1963. While GRP or 'glass fibre' mouldings formed the entire load-bearing structure of the car, a steel subframe supporting the dedicated 1300cc Coventry Climax FWE 4-cylinder single-overhead camshaft engine was bonded into the monocoque's forward bay, as was a square-section windscreen-hoop providing mounting points for door hinges, a jacking point for lifting the car and roll-over protection.

While the first 250 body units were made by boat-specialists Maximar Mouldings of Pulborough Sussex, their quality proved problematic and Chapman quickly replaced Maximar with the Bristol Aeroplane Company as sub-contractors.

Colin Chapman had established himself as the effective high priest of weight-saving competition car design and the exquisite Type 14 Elite Coupe proved a wonderfully agile driver's car, suitable for high-performance use on both road and track. The Bristol-bodied Elites were lighter yet more robust than their Maximar predecessors. The Kiran-Taylor body form, fine-tuned by aerodynamicist Frank Costin, contributed to the car's low claimed drag coefficient of just 0.29.

During the period of the Lotus Elite's introduction, Team Lotus was struggling to establish its front-engined single-seater racing cars within International 1 1/2-litre Formula 2 competition, in the way that their 1100cc Lotus 11 sports-racing cars had come to dominate their class at every level. One of the sports car drivers who graduated to the single-seater 'Vanwall-shape' Lotus 16 Formula 2 cars in 1958 was the extrovert and supremely self-confident young former paratrooper Robert McGregor Innes Ireland.

Innes, as he was always known, born in Yorkshire in 1930, had been raised in Kirkcudbright, Scotland, and before becoming commissioned as a lieutenant in the Paratroop Regiment and serving in Egypt during the Suez Crisis of 1956, he had trained as an engineer with Rolls-Royce. He had begun racing in an elderly Riley in 1954 before simply being smitten by the sleek, lightweight, sophisticated promise of the Lotus sports car range. Colin Chapman recognised his developing talents and engaged him as a works driver for Team Lotus, making his Formula 1 debut in the 1959 Dutch GP alongside Graham Hill. He immediately took a points-scoring 4th place and later that year was 5th in the United States GP at Sebring, Florida.

When Colin Chapman introduced his first rear-engined Lotus, the Formula 1 Type 18 for 1960, Innes instantly led the opening Argentine GP, and added 2nd places in the Dutch and United States GPs. He also drove GT cars for Aston Martin, having formerly handled such Ecurie Ecosse chassis as their D-Type Jaguars.

Innes was straight out of the hard-drinking, high-living mould previously exemplified by Mike Hawthorn, and he was certainly a colourful character. Yet he genuinely loved Lotus, and strove to achieve success for the team. He won for them not only the Glover Trophy at Goodwood on Easter Monday 1960, but also the Formula 2 race there in Team Lotus Type 18s - outperforming Stirling Moss's Cooper so thoroughly that Moss beseeched his entrant Rob Walker to get him a Lotus 18 - which was arranged. Innes also won the LombankTrophy race for Lotus that year.

While Moss brought the Lotus marque its first Formula 1 Grand Prix victories in 1960, Innes Ireland single-handedly beat the works Porsches on their home ground to win the 1961 Solitude GP and followed up by scoring Team Lotus's own first World Championship-qualifying GP victory in that year's United States GP at Watkins Glen.

Sadly for Innes - Colin Chapman perceived greater promise in Team's younger Scottish recruit Jim Clark, and Ireland found himself summarily dropped by the Lotus factory team for 1962 and replaced by the future double-World Champion. Innes would still win Formula 1 races in Lotus cars entered by the UDT-Laystall Racing Team, and he also won the Goodwood TT in a UDT Ferrari 250GTO - but a new era of racing between more focused professionals ended his frontline career after 1966. He subsequently became Sports Editor of 'Autocar' magazine, and later still Formula 1 reporter for the American magazine 'Road & Track'. This colourful personality graced the racing world far into the 1980s, before succumbing to cancer in 1993, aged still only 63.

He was the first owner of the Lotus Elite now offered here, having received it as part of his engagement fee with Team Lotus for that memorable 1960 season - really his finest.

Preserved within the document file accompanying this Lotus Elite is a letter from the car's second owner, Tom Threlfall, to contemporary 1990 owner Martin Eyre, dated August 18 that year.

In part Tom Threlfall wrote: "I bought the Elite from Innes Ireland (who was as ever a bit short of readies) in the summer of 1962. Innes had the car as a perk from Lotus; it was in poseur road trim, with fitted suitcase and very Stage One FWE engine. He had never raced the car. Innes wanted my hot Mini for some reason, and it was part of the deal.

"The engine went to Stage 3, but I did little else to the chassis that year, racing the car at the Brussels GP, Montlhéry, and other Continental and domestic events. The central exhaust pipe led to fluid-boiling problems in the rear brakes.

"In 1963 the car went to a side-pipe, lowered rear suspension, NASA (sic) intake, fat anti-roll bar at the front, etc. It also acquired a pair of side tanks for the longer-range events (Snetterton 6-hr [he meant 3-Hour] and TT) made by Maurice Gomm. It finished all the long-distance races, though I had some trouble with the headlights going out at Snetterton. With its original Lotus GRP body the car seemed to be stronger and to handle better than the Team Elite cars, which had Bristol bodies with the diagonal rear trailing arms which led to tuck-in.

"Followong an unfortunate family tendency to perish on the race track my elder brother joined the majority...[in a tragic racing incident in1960, despite Mr Threlfall having recalled it here as occurring in 1963] and since I had just married I retired after 1964 for fear it would happen to me and upset my new wife. The Elite was sold to a chap from Cheshire, I think. Since I was then an instructor in the RAF the car was sporting strips of dayglo orange on its nose at that point (as stuck to most training aircraft) to enable my pit crew to identify it.".

Tom Threlfall enclosed some photos which he described as showing that the car "wore its NASA intake rather further up the bonnet (where the pressure was higher) than the opposition. He continued by admitting that "I used to get quite big-headed about beating the Team Elite...".

In fact Tom Threlfall had been racing since the late 1950s, and had campaigned a Lotus Eleven open-cockpit sports car through 1959-60 when his older brother Chris - rather better known internationally at the time, was tragically killed in a Formula Junior race at Aix-les-Bains in France when he collided with a fallen bridge crossing the track, which had collapsed due to the weight of spectators viewing the race from it.

Mr Threlfall continued racing when he could through 1961-63 in the Lotus Elite, and his results listing include a 2nd in class at Snetterton, 3rd in class at both the Brussels GP and the Spa GP meetings in Belgium, and a strong finish in the 1962 RAC Tourist Trophy GT World Championship-qualifying round at Goodwood. He was particularly pleased with the Spa performance as he wrote to Martin Eyre in a separate letter, dated December 10, 1989, "...when your car beat three works Carrera Porsches - mainly because they we're under geared for the long downhill bit at the back of the circuit. They were not good on the corners, either...", he added, "...but had lots of grunt".

As presented here today Lotus Elite #1182 has just completed a two-year ground-up restoration - for which bills are available - carried out by the highly respected Hawker Racing concern of Milden, Suffolk. We recommend that all the usual set-up procedures plus all standard checks and balances should be carried out before any serious on-track activity.

The Lotus Elite was a landmark all-British design whose fine manners and particularly good looks absolutely bear comparison with anything manufactured over the long decades since its introduction. It absolutely exemplifies all that was best about Colin Chapman's innovative design talents, and as an all-composite monocoque Grand Touring Coupe it is virtually the McLaren F1 of the 1950s/early-'60s. Combine those attributes with its first owner ex-works having been as iconic a contemporary World-class racing driver as Innes Ireland and here is a most attractive classic, indeed...