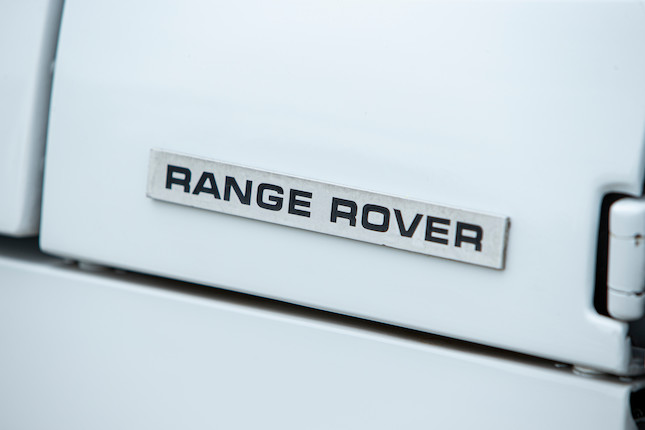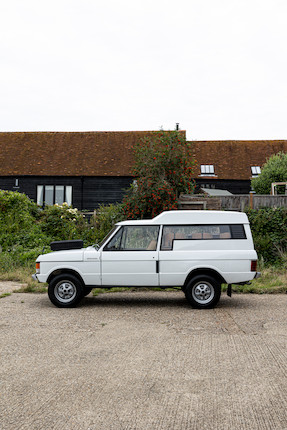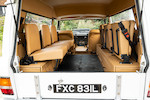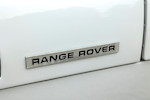 1972 Range Rover 4x4 Shooting Brake
Registration no. FXC 831L Chassis no. 355-04063A
18 September 2021, 13:00 BST
Chichester, Goodwood
Own a similar item?
Submit your item online for a free auction estimate.
How to sell
Looking for a similar item?
Our Collector Cars specialists can help you find a similar item at an auction or via a private sale.
Find your local specialist
Ask about this lot
Guy Newton
Senior Specialist, Private Sales Manager
1972 Range Rover 4x4 Shooting Brake
Registration no. FXC 831L
Chassis no. 355-04063A
*One of six long-wheelbase prototypes
*Originally constructed as a demonstrator ambulance
*Professionally restored and converted to shooting brake specification in 2018

Footnotes
The original Land Rover had proved to be an exceptionally versatile vehicle capable of fulfilling any number of civilian and military roles, so it was only to be expected that Rover would seek to explore alternative uses for its upmarket Range Rover cousin. The shooting brake offered here is one of six experimental Range Rovers designed and commissioned by the company's Special Projects division, which were built on a 10" longer wheelbase intended to make the vehicle more suitable for use as an ambulance. Construction was sub-contracted to Spencer Abbot in Birmingham.

The example offered here, chassis number '355-04063A', registered 'FXC 831L', is one of two built as a stepped roof ambulance during 1972 (the other being left-hand drive) and was retained by Special Projects as a demonstrator. However, the stepped roof body was not well received by potential customers and 'FXC 831L' was sold on in 1973. Later that year, Rover commissioned another stepped roof prototype, which was built as a multi-seater shooting brake and used by Sir Alfred McAlpine. Rover subsequently built another example as a mobile data-gathering laboratory for its own use. Of the six long-wheelbase Range Rover prototypes built, only two - possibly three - are known to survive. And although it failed to gain acceptance on the Range Rover, the stepped roof would later be revived for the first Discovery model.

Passing through the hands of a Stratford-upon-Avon Land Rover dealer, 'FXC 831L' was sold to the local branch of the St John's Ambulance Brigade in 1973 and served them for the next 44 years before being acquired by the current vendor in 2017. The vehicle then underwent an extensive restoration and conversion to shooting brake specification in 2018, the work being carried out by classic Range Rover specialists, Bishops 4x4 of Yaxley, Cambridgeshire. Immediately after restoration the Range Rover was dry stored, and the vendor advises us that its condition remains near excellent.

An important part of Range Rover history, 'FXC 831L' has been featured in two magazines: Land Rover Enthusiast (December 2007) and Classic Land Rover Owner (Spring 2013), and copies of the associated articles are present in the history file.