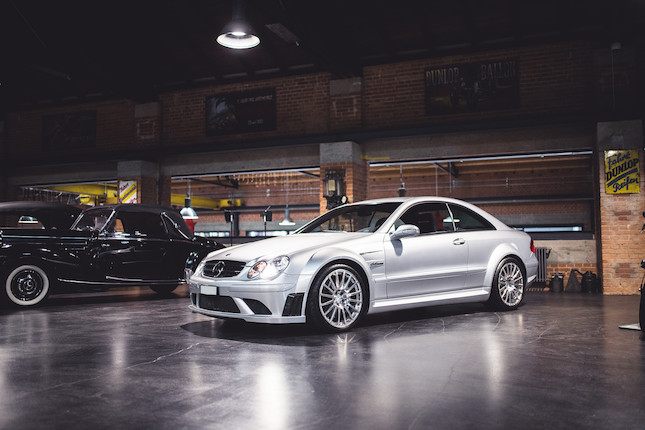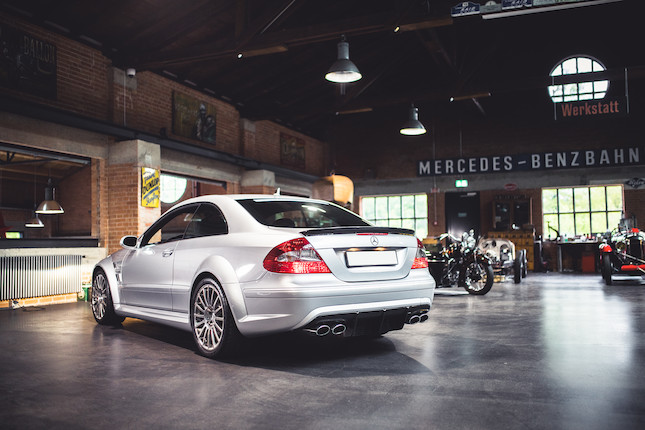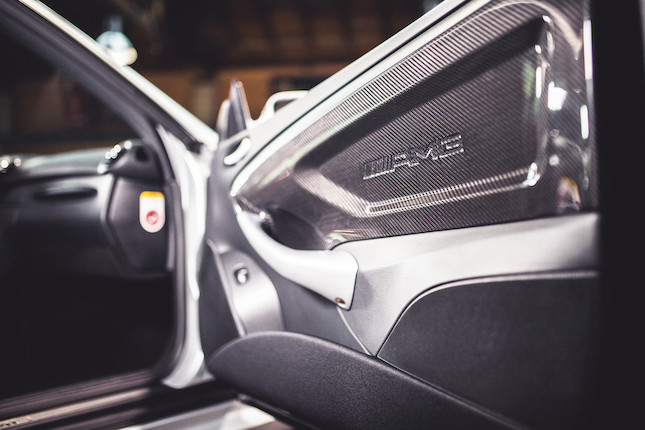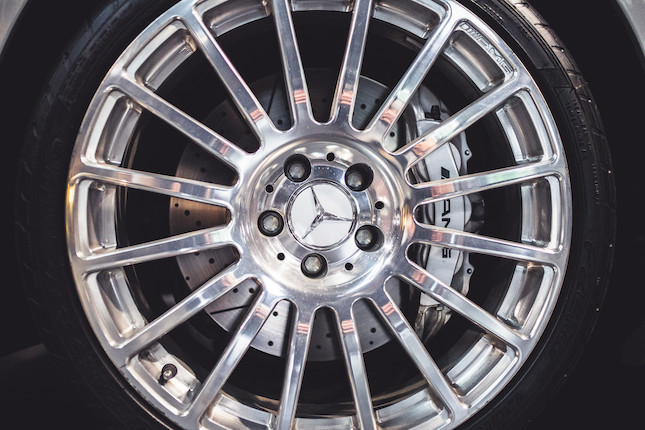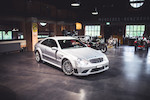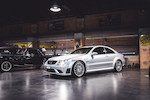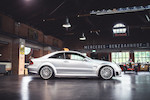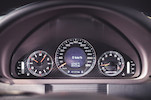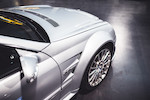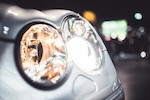 2009 Mercedes-Benz CLK 63 AMG Black Series Coupé
Chassis no. WDB2093771F241049
20 June 2021, 14:00 CEST
Cheserex, Switzerland
Sold for CHF195,500 inc. premium
Own a similar item?
Submit your item online for a free auction estimate.
How to sell
Looking for a similar item?
Our Collector Cars specialists can help you find a similar item at an auction or via a private sale.
Find your local specialist
Ask about this lot
Paul Gaucher
Head of Sale, Switzerland
Paul Darvill
Head of Department, Bonhams Collector Cars Europe
Livie Gallone Moeller
Deputy Head of Switzerland
First owned by Roger Federer
2009 Mercedes-Benz CLK 63 AMG Black Series Coupé
Chassis no. WDB2093771F241049
• One of only 500 produced
• Delivered new to Roger Federer
• Only 4,100 kilometres from new
• Registered in Switzerland


Footnotes
"It is pretty hardcore. We've got down to 7min 52sec on the Nürburgring... and that was in traffic. I don't think we've ever done a more complete performance car." - Tobias Moers of Mercedes-Benz AMG commenting on the performance of the CLK 63 AMG 'Black Series'.

Offered here is one of the most exclusive and sought after limited-edition Mercedes-Benz models of recent years: the CLK 63 AMG 'Black Series' Coupé, only 500 of which were produced between 2007 and 2009. AMG, which is now the official performance division of Mercedes-Benz, has a long history of producing high-performance derivatives of Mercedes' standard production vehicles, and these improved versions enjoy an enthusiastic following world-wide, with prominent figures of the motorsports, entertainment, sport, and business communities being counted among aficionados.

The mid-size 209-Series CLK was introduced in 2002 in coupé (C209) and convertible (A209) forms, with petrol engines ranging from a 1.8-litre four to a 6.2-litre V8 plus a selection of diesels. For the 63 AMG 'Black Series', the 6.2-litre V8 was the chosen power plant, producing 500bhp and 465lb/ft of torque, which was delivered to the rear wheels via a SpeedShift 7G-Tronic transmission. Top speed was raised to around 300km/h (186mph), while other special features included manually adjustable suspension; a limited-slip differential; larger air intakes; bucket seats; 19" alloy wheels; and a carbon fibre spoiler, diffuser, and widened wheelarches.

This spectacular CLK 63 AMG 'Black Series' was delivered new to tennis superstar Roger Federer in July 2009. The latter season is one of Federer's most significant, as it saw him win his first French Open Championship, while with his victory at Wimbledon he secured his 15th Grand Slam title, surpassing Pete Sampras' men's record of 14. He finished the season as the World No. 1 for the fifth time in his career. Roger kept the CLK until February 2010 and the original Swiss Carte Grise in his name is on file. Still registered in Switzerland and offered with all books and tools, the car has covered only 4,100 kilometres and is described by the vendor as in impeccable condition.

Premier propriétaire Roger Federer
Mercedes-Benz CLK 63 AMG Black Series Coupé 2009
Châssis n° WDB2093771F241049

• Une des 500 produites
• Livrée neuve à Roger Federer
• Seulement 4,100 kilomètres d'origine
• Immatriculée en Suisse

« C'est du brutal. Nous sommes descendu à 7 minutes 52 secondes sur le Nürburgring... et c'était dans la circulation. Je ne pense que nous ayons jamais fait une voiture aussi totalement performante. » - Tobias Moers de Mercedes-Benz AMG commentant les performances de la CLK 63 AMG 'Black Series'.

Ce que nous proposons ici est l'une des séries limitées les plus exclusives et les plus recherchées de Mercedes-Benz de ces dernières années, la CLK 63 AMG 'Black Series' coupé, dont seulement 500 exemplaires ont été produits entre 2007 et 2009. AMG, aujourd'hui département performance officiel de Mercedes-Benz, a une longue histoire dans la production de dérivés à hautes performances à partir des Mercedes de série et ces versions améliorées ont provoqué l'enthousiasme dans le monde entier, auprès de figures éminentes du monde de la compétition, des loisirs et des affaires, parmi ses nombreux aficionados.

La CLK série 209 a été dévoilée en 2002 sous forme de coupé (C209) et de cabriolet (A209) avec des moteurs essence quatre cylindres 1,8 litre jusqu'au V8 6,2 litres, en plus que quelques diesel. Pour la 63 AMG 'Black Series', le V8 6,2 litres fut le moteur retenu, offrant 500 ch et 692 m/kg de couple, passés aux roues arrière via une transmission SpeedShift 7G-Tronic. La vitesse maximale s'élevait à environ 300 km/h, tandis que les autres caractéristiques spéciales comprenaient la suspension réglable manuellement, un différentiel à glissement limité, des prises d'air plus grandes, des sièges baquets, des roues de 19 pouces, un spoiler et un diffuseur en fibre de carbone et des passages de roues élargis.

Cette spectaculaire 'Black Series' a été livrée neuve au champion de tennis Roger Federer en juillet 2009. Cette dernière saison est l'une des plus importantes de Federer, puisqu'elle l'a vu gagner son premier Open de France, tandis que sa victoire à Wimbledon lui assurait son 15e grand chelem, dépassant le record « homme » de Pete Sampras. Il a fini la saison n°1 mondial pour la cinquième fois de sa carrière. Roger a conservé la CLK jusqu'en février 2010 et la carte grise suisse originale à son nom figure au dossier. Toujours immatriculée en Suisse et vendue avec tous ses livrets et ses outils, la voiture n'a parcouru que 4,100 kilomètres et est décrite par le vendeur comme étant dans un état impeccable.