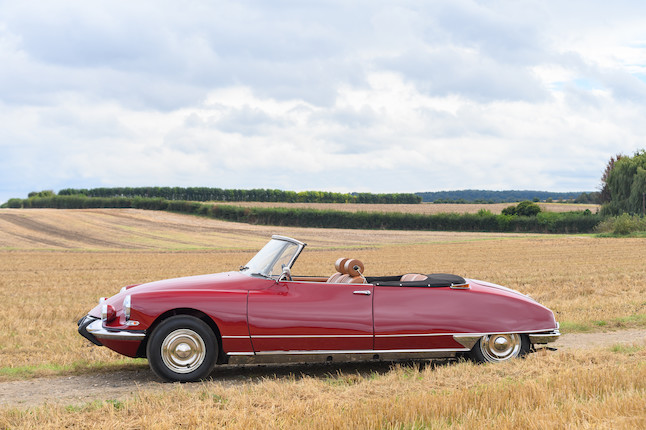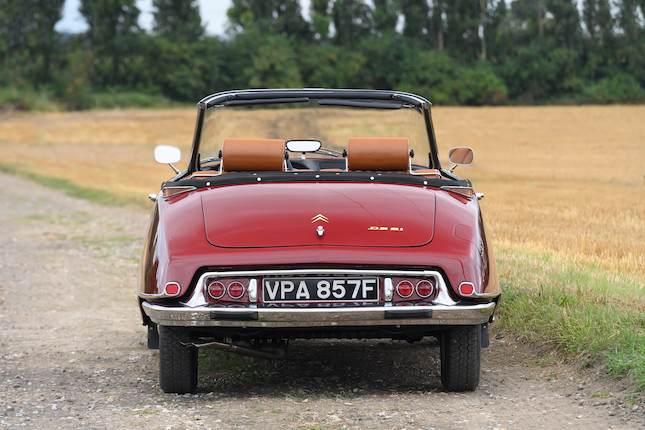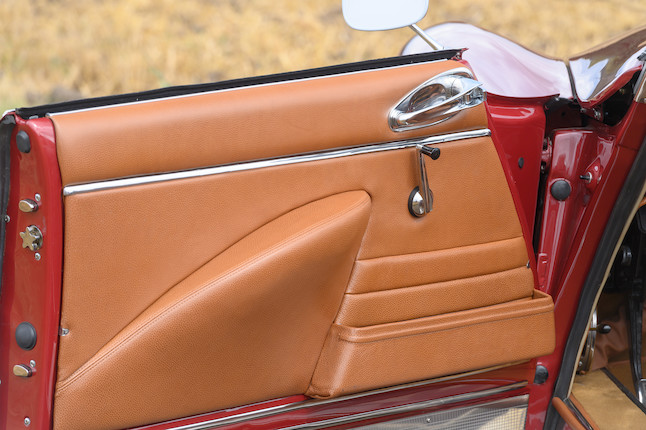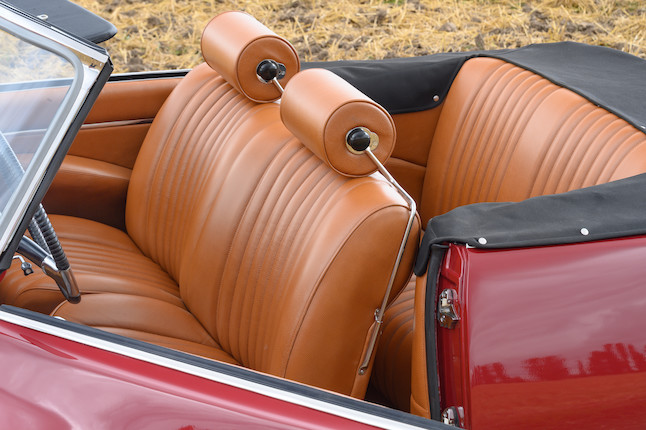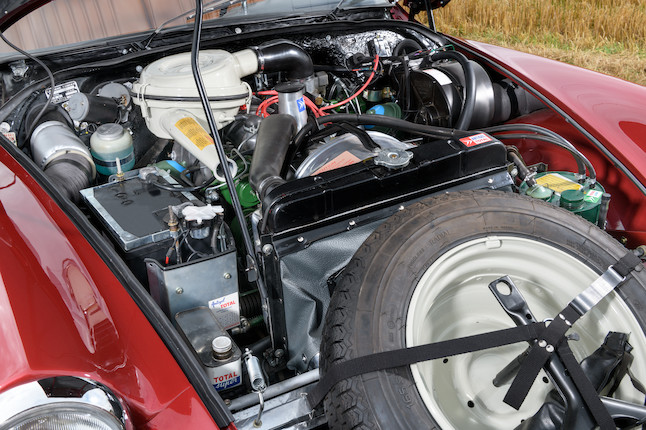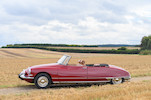 1967 Citroën DS21 Décapotable
Coachwork by Henri Chapron, Chapron no. 9092 Chassis no. 4376093
10 October 2021, 14:00 CEST
Knokke-Heist, Place Albert de Knokke Le Zoute
Sold for €230,000 inc. premium
Own a similar item?
Submit your item online for a free auction estimate.
How to sell
Looking for a similar item?
Our Collector Cars specialists can help you find a similar item at an auction or via a private sale.
Find your local specialist
Ask about this lot
Gregory Tuytens
Head of Sale, Belgium
Philip Kantor
International Chairman for Motoring
Paul Darvill
Head of Department, Bonhams Collector Cars Europe
1967 Citroën DS21 Décapotable
Coachwork by Henri Chapron, Chapron no. 9092
Chassis no. 4376093
• Certified Chapron-built Cabriolet de Série
• Very rare specification (green LHM; 'frogeye' headlights; C-Matic transmission)
• Correct 1967 'DX' engine
• Original colour combination of Rouge Rubis over Cuir Gold leather
• Fresh from recent professional restoration

Please note this motor car is subject to the reduced local import tax should it remains in the EU.

Bonhams is the guarantor of the customs duties and taxes clearance: consequently, this motor car cannot be released to the buyer or his transporter immediately after the sale.
Footnotes
Offered here is a rare example of Citroën's iconic DS21 Décapotable. This car is a Cabriolet de Série, often referred to as a Cabriolet Usine (factory convertible) built by Henri Chapron after Citroën bought the rights to his design; although made by Chapron, the Cabriolet de Série could only be sold via the Citroën dealer network. Chapron continued to build his own range of bespoke designs on the DS platform, which were always different from the Série cars.

In total, 1,365 Série convertibles were sold between 1960 and 1971; most were built prior to 1966 and so were delivered with the antiquated 1,911cc engine used since the DS's introduction in 1955. Examples built subsequently with the more modern 2,175cc engine are relatively rare.

The most important aspect of this car is that it combines the more reliable 'green' LHM system with the arguably more attractive 'frogeye' headlights. This combination was produced only between September 1966 and September 1967 prior to the introduction of the restyled nose with the enclosed headlights. This car also has the C-Matic semi-automatic gearbox and thus represents what for many enthusiasts is the dream specification. It is one of only 60 DS21 Décapotables delivered in 1967 with the semi-automatic transmission.

A copy of Henri Chapron's order form is in the car's history file, showing that chassis number '4376093' was delivered to the coachbuilder's factory at 114 rue Aristide Briand, Paris on 8th December 1966. Chapron's order number was '9092', and the DS was finished in Rouge Rubis with Gold leather interior. The completed car left Chapron on 14th February 1967 to be sold via the Citroën dealership network.

A registration document on file shows that this Décapotable resided in Le Vesinet in the western suburbs of Paris during the mid-1970s. In 1978 the car was acquired by its third owner, Alistair Hacking and exported to the UK. Fully restored during 1992/1993, the car was sent to a Netherlands Citroën DS specialist in 2019 for further restoration, which included the mechanicals, hydraulic system, bodywork, brightwork and interior. The restoration was completed in 2020 with final details completed by French Classics in England.

This Décapotable has full matching numbers - chassis, body, and correct DX engine – while the presence of Chapron marking on several of the body panels is further evidence of its originality. Unlike many Décapotables this example retains its original chassis. Chasssi '4376093' has been certified by Chapron via a document issued by Noëlle-Eléonore Chapron in January 2019 (on file).

The Décapotable is the most sought-after variant of the iconic Citroën DS. Of the 1,365 Cabriolet de Série models built, only 483 were based on the DS21, and this example is the 340th made. Presenting in truly superb condition following its recent restoration, the car drives beautifully, combining unrivalled ride quality and sublime elegance in equal measure.