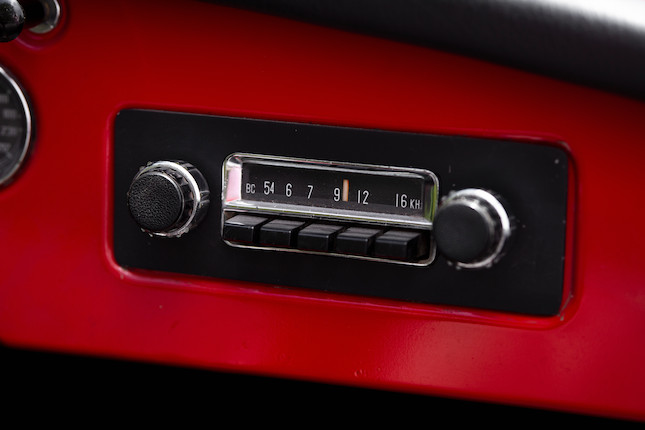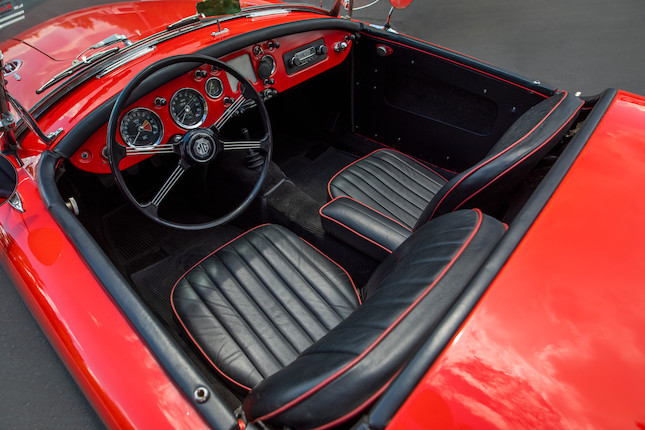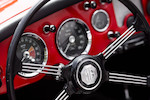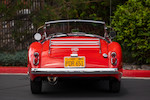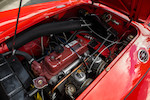 1959 MGA 1600 Roadster
Chassis no. GHNL/72262

1,798cc OHV Inline 4-Cylinder Engine
2 SU Carburetors
95bhp at 5,800rpm
4-Speed Manual Transmission
Front Independent Suspension - Live Rear Axle
Front Disc - Rear Drum Brakes

*Charming Chariot Red over Black color combination
*Wonderful British Roadster for Sunday drives
*Upgraded with later 1800 MGB engine
*MG's classic 1950s sports car


THE MGA

Although the MGA 'EX182' prototypes debuted at Le Mans in 1955, by the time the actual race came around the design of what would be known as the MGA had effectively been finalized, the event itself being little more than a useful opportunity to check that everything was as it should be. Replacing the traditional T-Series MGs, the MGA combined a rigid chassis with the Austin-designed B-Series engine chosen as the power plant. Running gear was based on that of the TF, with independent front suspension and a live rear axle, but as far as its road manners were concerned, the far superior MGA was in an entirely different league.

Clad in a stylish aerodynamic body and capable of topping 95mph, the MGA proved an instant hit, selling 13,000 units in its first full year of production. After reliability issues plagued the Twin Cam model, engine enlargement was seen as the way forward. The result was a capacity increase from 1,489cc to 1,588cc that raised maximum power to 80bhp and boosted torque by 17 percent. Acceleration was improved and the MGA in '1600' form was now a true 100mph-plus car.


THE MOTORCAR OFFERED

Completed at the Abingdon-based MG works during the Summer of 1959, this MGA was according to the chassis number configured as a left-hand drive 1600 Mk I Roadster, and most likely destined for the North American market. Finished in the period MGA Chariot Red color, this charming Roadster benefits from an engine upgrade to a more powerful, 1.8-Liter MGB engine. A common upgrade, which does not require altering the engine mounts or chassis configuration. The interior is neatly trimmed in black with red piping, and chrome wire wheels are fitted with period-appropriate white-wall tires. Maintained in the seller's impressive collection for more than a decade, this quintessential British Roadster offers much driving pleasure on the open road and will make a great entry into local rallies and club events.


Saleroom notices
Please note, this vehicle is titled under the model year 1960.