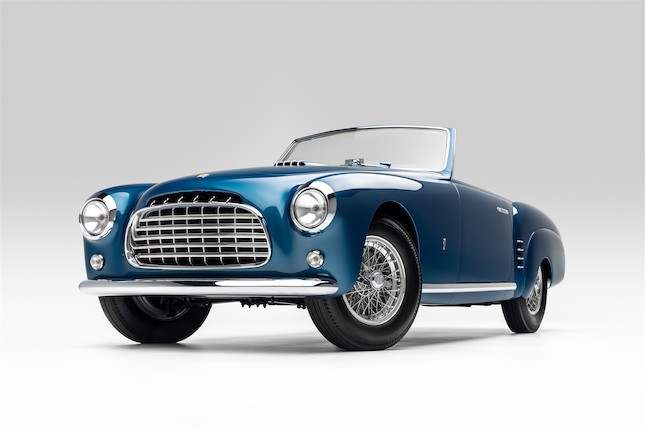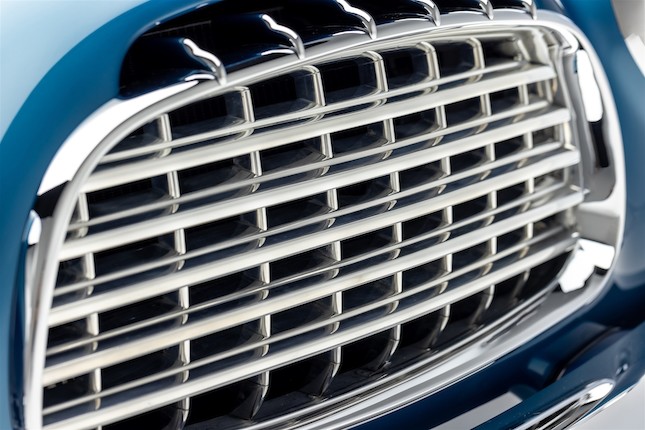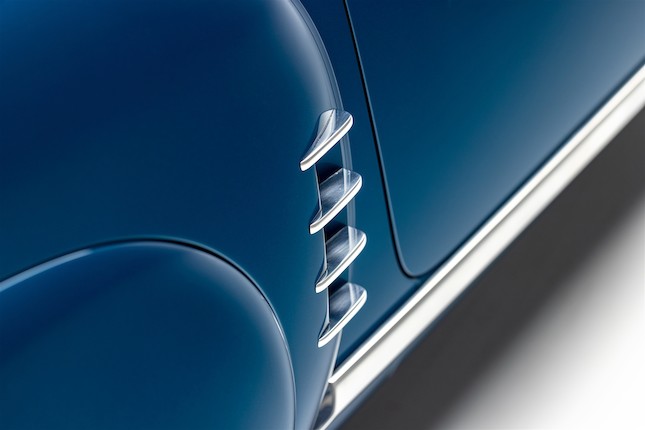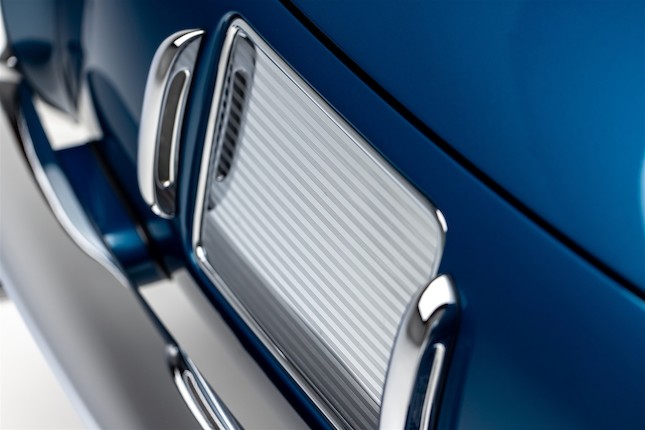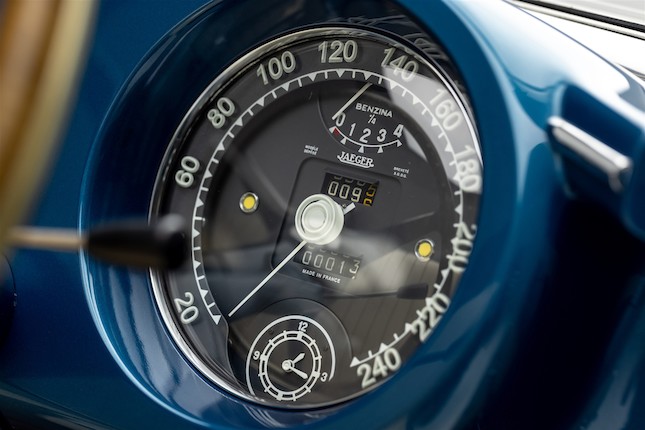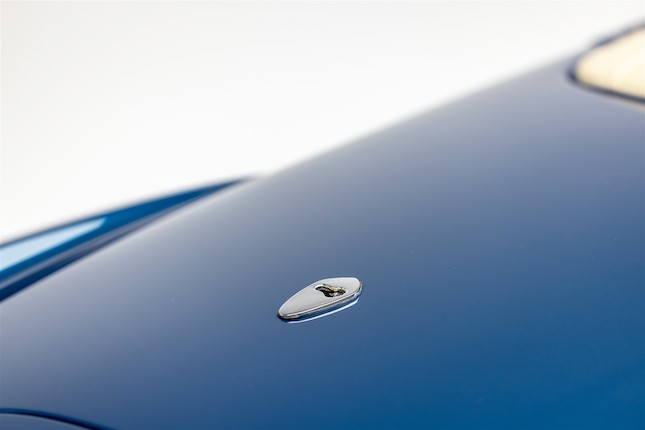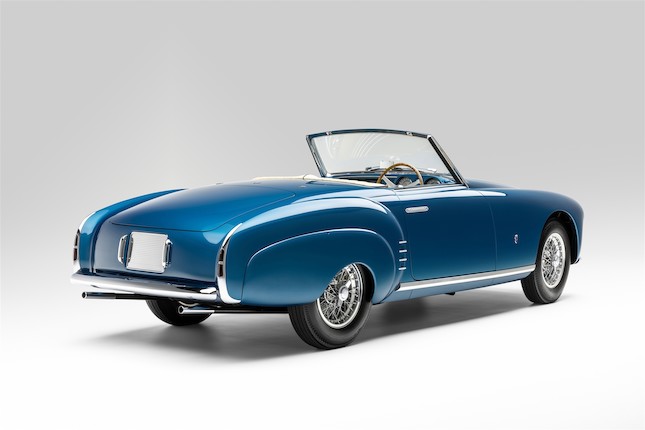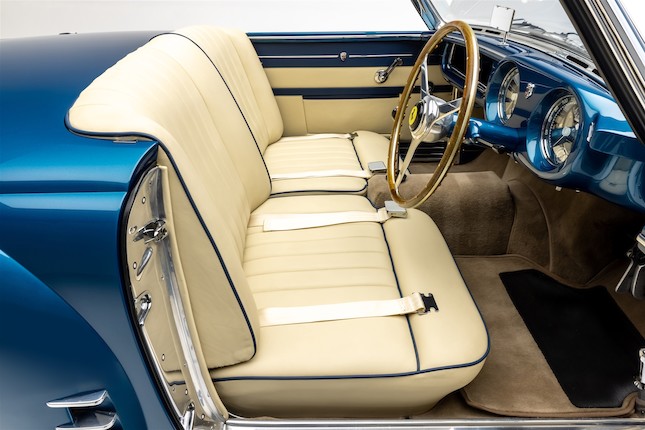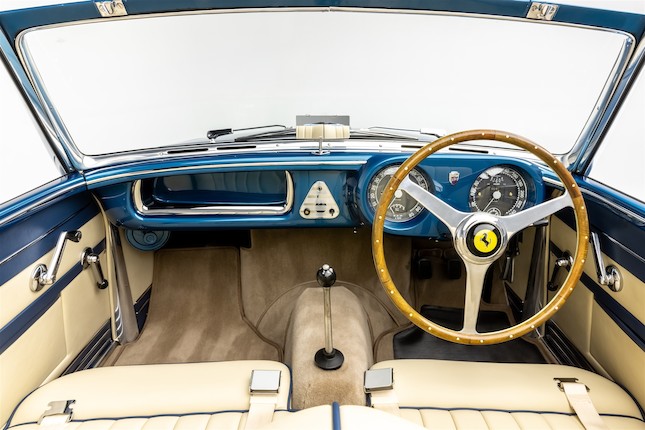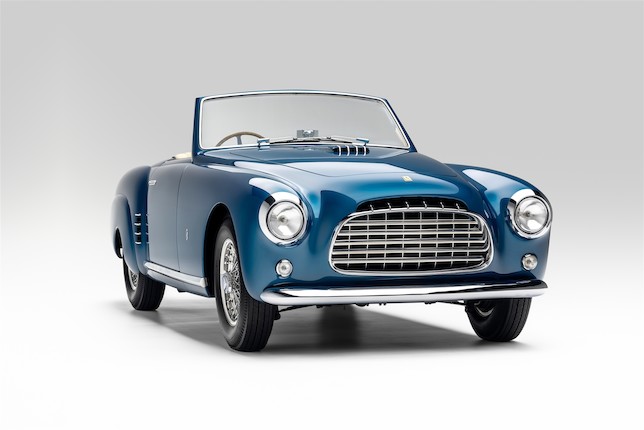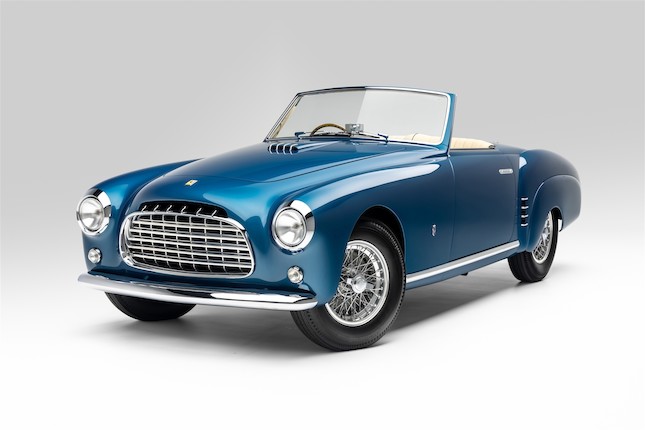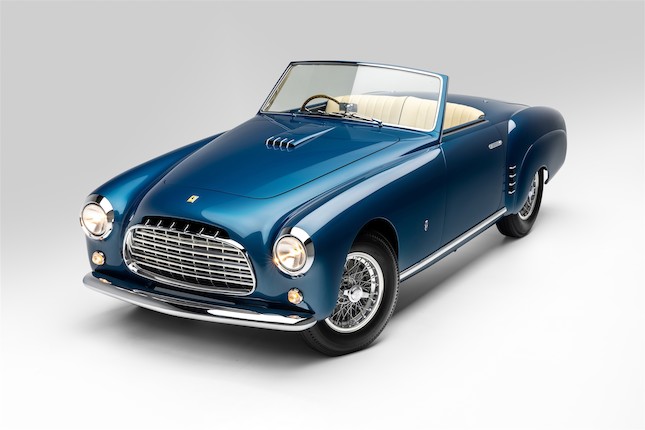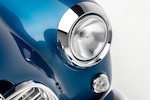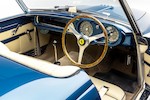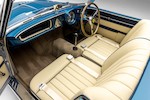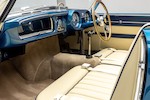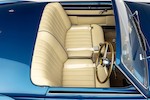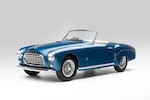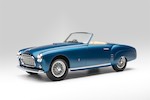 1952 Ferrari 212 Europa Cabriolet
Coachwork by Ghia
13 August 2021, 11:00 PDT
Carmel, Quail Lodge & Golf Club
Sold for US$1,820,000 inc. premium
Own a similar item?
Submit your item online for a free auction estimate.
How to sell
Looking for a similar item?
Our Collector Cars specialists can help you find a similar item at an auction or via a private sale.
Find your local specialist
1952 Ferrari 212 Europa Cabriolet
Coachwork by Ghia
Chassis no. 0233 EU
Engine no. 0233 EU

2,562cc SOHC V-12 Engine
3 Weber Carburetors
170bhp at 6,500rpm
5-Speed Manual Gearbox
Front Independent Suspension – Live Rear Axle
4-Wheel Drum Brakes

*The 1952 Geneva and Torino Auto Show Car
*Certified with Ferrari Classiche Red Book and Marcel Massini Report
*Award winning, comprehensive exacting restoration completed in 2017
*Exquisite coachbuilt, open top V12 Ferrari


THE FERRARI 212

Produced in multiple variations between 1951 and 1952, the 212 achieved significant racing successes but more importantly it put some 110 individual chassis in the hands of clients. The 212 was bodied in a bewildering array of styles from lightweight spiders, coupés and berlinettas to stylish and luxurious cabriolets. Carrozzeria Alfredo Vignale contributed most of the 212's coachwork but the 212 also provided the basis for the first Ferrari by Pinin Farina and important designs by both Touring and Ghia.

Ferrari's original V12 designed by Gioacchino Colombo was only 1.5 liters, just 125cc per cylinder. Its displacement was first expanded to 1,995cc in the Ferrari 166, then to 2,341cc in the 1950. A further increase in the cylinder bore from 65mm to 68mm brought the individual cylinders to 212cc and the engine's displacement to 2,562cc. The chassis was Ferrari's proven design consisting of a double oval tube frame with double wishbones at the front suspended by a transverse leaf spring and a carefully located live rear axle with semi-elliptical leaf springs. The brakes were Ferrari's large hydraulically actuated drums. The transmission was mounted directly behind the engine and had five forward speeds.

There were two basic – but frequently intermingled – distinctions. The Export model, intended for racing on tighter circuits, had a wheelbase of only 2,250mm. The Inter version was typically built on a longer wheelbase chassis in both racing and Gran Turismo guise. Engines were tailored to clients' needs and to the specified coachwork with different tunes and carburation. The engine's elements were refined steadily including introduction during the 212's production of cylinder heads with individual intake ports, bringing the rated power when fitted with three 36mm downdraft Weber carburetors to 170bhp. It was also during the 212's production that the model designation changed, without notice or comment, to 'EU', foreshadowing the 250 Europa that was to follow it.

While often competing against the large displacement Lampredi-engined 340 Mexico, the 212 earned its keep in racing, including first and second place finishes in the 1951 Carrera Panamericana by Piero Taruffi / Luigi Chinetti and Alberto Ascari / Luigi Villoresi. The 212's competitiveness was further demonstrated by the frequency with which their engines were updated by owners, in an effort to keep at bay newer and larger-displacement competitors.

Reviving pre-war culture of tailor-made coachwork, the early Ferraris gave a certain rebirth to the coachbuilding industry and fostered innovative design from the established carrossiers in Italy. The house of Ghia was one such house, founded some 105 years ago in 1916 by Giacinto Ghia of Turin, and the resurgence that it enjoyed in the 1950s and 1960s would ultimately continue comfortably into the 1970s when it was acquired by the Ford Motor Company. As recently as 2010 in the UK, Ford still used the brand for its top line models, while various styling exercises have also come under the Ghia banner.


THE MOTORCAR OFFERED

By definition this has every important ingredient that a Ferrari should have, 12 cylinders prancing under the hood, a convertible top offering open driving and beautiful sporting coachwork. To add to this it has a pedigree which is known throughout its life and is endorsed by Ferrari Red Book Certification. Not unlike other sister cars, it has an element of intrigue to its early days in that it was sold new not once, but twice by Ferrari as a new car, it is part of the rich tapestry of an industry that was more organic and generally fun than today's 'cookie cutter' formats.

According to its well-researched history report by Marcel Massini, the 212 was 'born' seventy years ago December 17, 1951, as 0191 EL. Its running gear was clothed in the following months by Ghia leading to a debut showing of the Ferrari at the 22nd Edition of the Geneva Motor Show, taking place as ever in March of 1952. In this guise it is depicted in the book "Ferrari by Mailander", penned by Karl Ludvigsen. A month later the car was also seen on display at the Turin Motor Show, at Parco Valentino in Torino, Italy. That summer, on July 16, a Certificate of Origin was issued and the car sold by Enzo Ferrari to a Milan Publishing Company, Editorale Domus S.p.A. who paid some 3,000,000 Italian Lira for her.

If the publishing house name does not resonate, nor its proprietor Gianna Mazzocchi, one of his publications almost certainly will, particularly those with a fascination for Italian machinery for he was the founder of Quattroroute. This and numerous other magazines that he created reflected his passion for automobiles and how they would influence society. He was a noted collector from the 1940s onward, and until recent years the company retained a history of the automobile group of cars, as the Quattroroute Collection. Mazzocchi received the car then finished in Medium Gray with a light gray fabric top and contrasting tan interior, a series of images still survive of the car in this form and newly licensed for the road with the Milano plates "MI 197153". Its final piece of visual history from those days is an image of a lady with the car at Largo Garibaldi in Modena.

At some point over the fall and winter, 0191EL was bought back by Ferrari, repainted in metallic blue and renumbered as 0233EU, following the latter numbering sequence of these cars as mentioned in the model text. It re-exited the factory in this new guise, destined for the hills above Cannes on the French Riviera becoming the property of Paul Arnold a resident of the Le Cannet. Now wearing French customs plates his tenure appears to have been a brief series of weeks, before the Ferrari was exported on May 21, 1953 to New York. At this point the Italian registration was annulled.

From its arrival on the East Coast, its next moves have never been charted, until an extended period of ownership in the Mid-West. It is known to have been with a Donald Hopson of Davisburg, Michigan in around 1967, and later with an unnamed owner in Grand Blanc in the same state. The car's engine passed to L. Tom Caulfield of Wisconsin in this period.

Around a decade ago, arch Ferrari sleuth and trader Tom Shaughnessy managed to negotiate both the purchase of the car and its engine and reunite the two, selling the project to noted collector Jimmy Page, of Boca Raton. Page entrusted Steve Beckman Metalworks and Bill Attaway to restore the car, which they duly did to an exceptionally high standard and returning it to the Metallic blue tone that it had arrived in America with 65 years ago.

On completion of the rebuild the 212 was debuted at the 2017 Pebble Beach Concours d'Elegance, and was later shown at the 2018 Cavallino Classic where it was awarded with the Wayne Obry Memorial Cup for the Ferrari Best Representing Excellence in Restoration Quality, which it richly deserved. It was subsequently acquired by the current owner - a prominent US collector of exquisite Best of the Best type sports cars - in whose impressive collection it has resided for the last 3½ years, and during which time it was granted Red Book Certification by Ferrari Classiche. In fact, 0233EU was flown to the Ferrari Classiche Headquarters in Maranello, Italy, to get full stamp of approval.

With its distinctive looks, simple history and still fresh restoration this is an excellent example of the marque from start of the 12-cylinder Ferrari story which could provide an eye-catching show or tour car.



Footnotes
◊ Special formalities are required to bid on this lot. Contact Client Services at +1 (323) 850 7500 or [email protected] at least 24 hours in advance of the auction for registration and bidding options