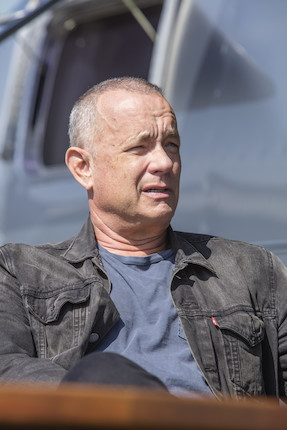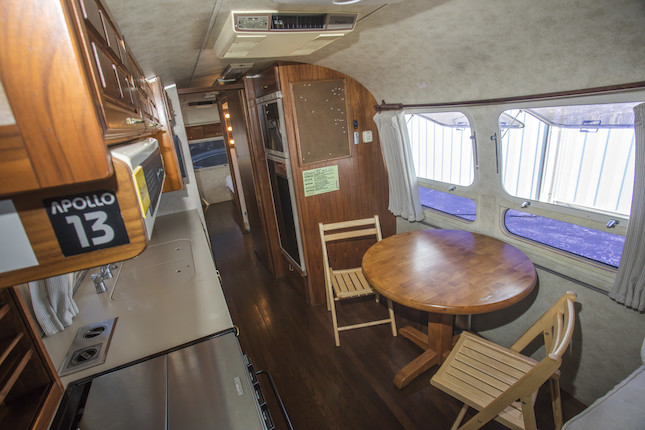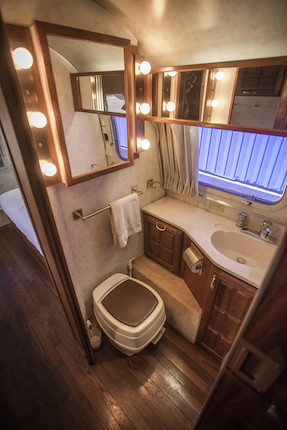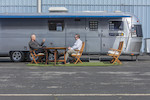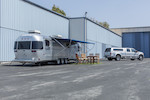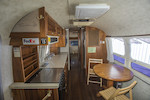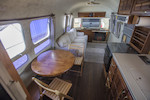 1992 Airstream Model 34 Limited Excella Travel Trailer

13 August 2021, 11:00 PDT
Carmel, Quail Lodge & Golf Club
Sold for US$235,200 inc. premium
Own a similar item?
Submit your item online for a free auction estimate.
How to sell
Looking for a similar item?
Our Collector Cars specialists can help you find a similar item at an auction or via a private sale.
Find your local specialist
1992 Airstream Model 34 Limited Excella Travel Trailer
Offered by Tom Hanks
VIN. 1STGLAU36NJ508766
*Iconic Americana from an Iconic American actor
*The ultimate in movie memorabilia
*Hanks' home away from home over almost 30 years
*Rich and fascinating history
*A unique and unrepeatable opportunity
THE TRAILER OFFERED
Wally Byam's famed polished aluminum streamlined Airstream travel trailers are renowned for bringing flexibility and the comforts of home to generations of travelers.
Tens of thousands have been, and continue to be, built and used by Byam and other Airstream travelers for far-flung adventures, tours and multi-traveler caravans to remote destinations.
Yet, this 1992 Airstream Model 34 Limited classic trailer profoundly illustrates another Airstream application: a personalized, self-sufficient, home-away-from home, refuge and respite from cookie-cutter panel-built trailers.
It was purchased and personally equipped in 1993 by double Academy Award Best Actor winner Tom Hanks and has been his refuge for the past quarter century during productions across America. Its windows are adorned with replica slates (clapperboards) identifying eighteen locations where it was used from
Sleepless in Seattle
in 1993 to
The Circle
in 2017.
Hanks noted in an interview for
Bonhams Magazine,

"I got it in the days when movies moved slower. I had spent too much time in regular trailers with ugly décor and horribly uncomfortable furniture, so I decided to buy a brand-new Airstream shell with an interior made to my own request.

I didn't want anything built-in, other than the kitchen and bathroom, so it had only a desk and cupboard in the back, a futon platform on the floor, and room for a small table and chairs.

I wanted a regular sofa, too, so I had one made with removable legs so it would get through the door."
Airstream trailers were the product of the imagination and wanderlust of company founder Wally Byam. He started Airstream in 1935 emulating the earlier Road Chief designed by William Hawley Bowlus. Bowlus was an aeronautical engineer who had worked on Ryan Aviation's "Spirit of St. Louis" in which Charles Lindbergh made the first solo crossing of the Atlantic Ocean. The "Road Chief" employed lightweight, aerodynamic, aeronautical techniques of formed aluminum panels riveted together to create a semi-monocoque structure.
Byam adopted the same methods in creating the first Airstream. Despite its cost – about $1,200 in the mid-Thirties – it was enthusiastically received and continued in production until the outset of the Second World War when Byam and his crew turned to defense production for Curtiss-Wright and Lockheed. Following the war Byam built the Curtiss-Wright Clipper travel trailer, then resumed independent production as Airstream.
Byam and his friend Cornelius Vanderbilt, Jr. took a Jeep-towed Airstream on a filming trip of Europe in 1948, in the process creating "the world's most travelled trailer", drawing admiring crowds wherever they stopped. In 1962 an Airstream on board the USS Iwo Jima served as the quarantine quarters for the returning Apollo 11 astronauts after their moon walk foreshadowing a later experience when, as Tom Hanks recalled, "... Kevin Bacon, Bill Paxton and I watched a Buster Keaton documentary on the TV – before running through the Forest Lawn cemetery in our Apollo 13 costumes to pay homage at his grave."
The Airstream was not only Hanks' refuge during production but also served as a place where he, friends, colleagues and cast members could gather to relax, unwind from a busy day and exchange thoughts and ideas. It has travelled from Seattle for
Sleepless in Seattle
to Beaufort, South Carolina for
Forrest Gump
with stops in Philadelphia (
Philadelphia
), New York City (
Sully
) and many times in the Los Angeles area.
Measuring 35'1" from hitch to tail, it comes complete with all its accessories and furniture including dishes, glasses, several espresso makers, some kitchen equipment and the pictured comfortable teakwood chairs and table. It has electric leveling jacks, rollup patio awning and a pair of propane tanks. Included is a separate Honda ES 6500 120/240 volt generator. Standard Airstream 34' Limited classic equipment and the Excella 1000 package comprises, among many others, air conditioning, hot water heater and window blinds. The dry weight listed by Airstream's specifications is 7,300 pounds with 1,600 pounds additional capacity, a total of 8,900 pounds (4,000kg). It has always been professionally maintained and stored inside when not in use.
One of the air conditioners is autographed by Tom Hanks.
Tom Hanks:
"You haven't lived well until you survive a movie-stopping thunderstorm in an Airstream while on location in Carolina."
"But, more than anything, an Airstream is gorgeous and cozy, which is why everyone who visited mine went away wanting one."
This is your chance to follow that dream.