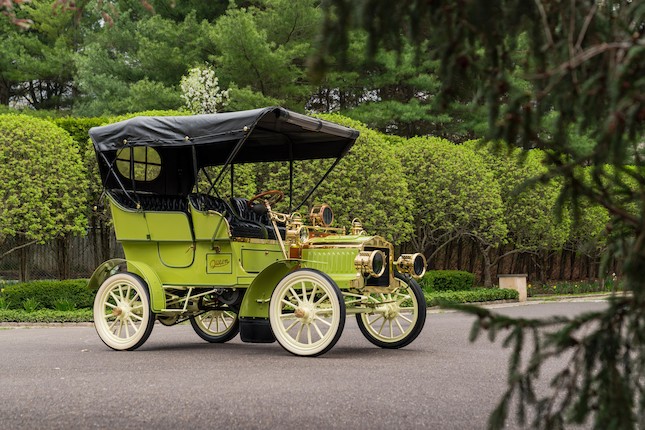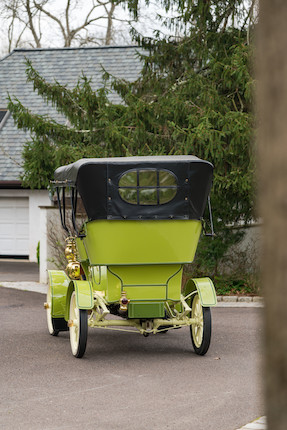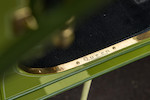 1905 Queen Model E Light Touring
20 May 2021, 13:00 EDT
Fernandina Beach Golf Club
Sold for US$80,640 inc. premium
Own a similar item?
Submit your item online for a free auction estimate.
How to sell
Looking for a similar item?
Our Collector Cars specialists can help you find a similar item at an auction or via a private sale.
Find your local specialist
Ask about this lot
Rupert Banner
VP, Business Development
1905 Queen Model E Light Touring
Chassis no. 1385
196ci 2-Cylinder Engine
Single Schebler Carburetor
Est. 16bhp
2-Speed Planetary Transmission
Leaf Spring Suspension
Rear Wheel Mechanical Brakes

*Offered from the Estate of Robert L. Byers
*The sole documented survivor of the rare Queen Model E
*Displayed at the 2005 Pebble Beach Concours d'Elegance
*Beautifully restored and presented throughout

QUEEN AUTOMOBILES

According to the exhaustive Standard Catalog of American Cars 1805-1942 by Beverly Rae Kimes and Henry Austin Clark, Jr., C.H. Blomstrom's Queen is the only vehicle starting with the letter "Q" built in series in America. Total production is estimated at only about 1,500 units over Queen's short three years in business.

The first Queen was built in 1904 with an imposing 143 cubic-inch single rated at 12.1 ALAM horsepower and advertised with 8 brake horsepower or a 294 cubic inch opposed twin with 24.2 ALAM horsepower, impressive numbers for either a single or a twin at the time, matching Packard's contemporary Model G.

By 1905, Queen's two-car lineup had grown to five and Blomstrom boasted at the Madison Square Garden show in January that he had already sold 537 examples of his 1905 models. In a market dominated by the curved-dash Oldsmobile, Blomstrom's user-friendly, high-quality Queen motorcars stood out. Production of the Queen twin continued only through 1906 when the company was merged with Car De Luxe and Mr. Blomstrom went on to other endeavors, including the vertical crankshaft Gyroscope, Rex cyclecar, Frontmobile and Blomstrom automobiles.

THE MOTORCAR OFFERED

This stunning 1905 Queen Model E Light Touring benefits from a comprehensive restoration performed before its 2005 showing at the prestigious Pebble Beach Concours d'Elegance and excellent preservation ever since. Lovingly maintained in the impressive Byers collection since 2011, the striking bright green Queen came out of Southern California and is the sole documented example known to survive. The car features highly polished brass throughout and a folding black top with roll-up plastic windshield is fitted over the black, 4-place interior. The car is offered with period C.H. Blomstrom Motor Co paraphernalia featuring the Queen motorcar and would be a striking companion on veteran car and two-cylinder tours.