The Bond Street Sale / 1995 Aston Martin Vantage Coupé Chassis no. SCFDAM2S0RBR70065 Engine no. 590/70027/M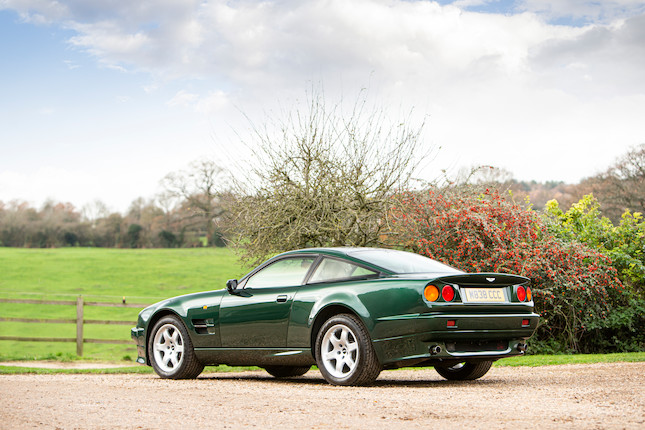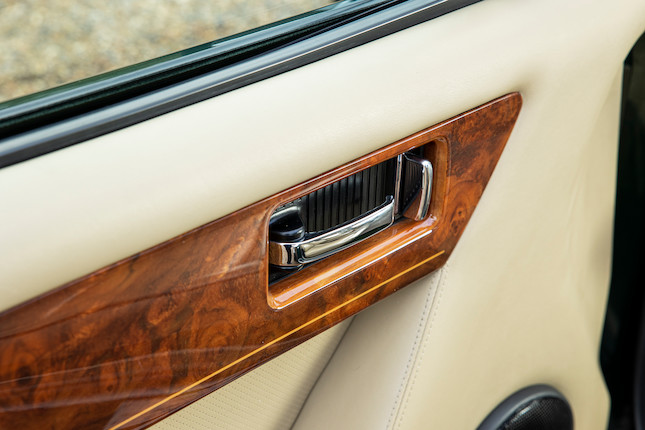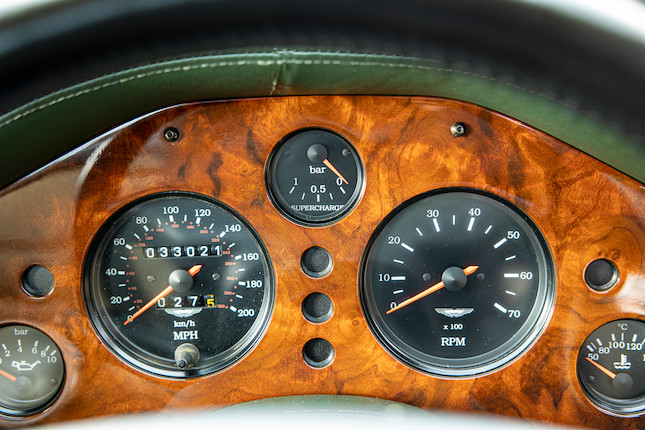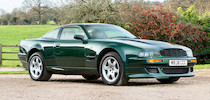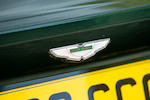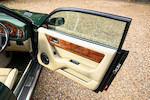 1995 Aston Martin Vantage Coupé
Registration no. M838 CCC Chassis no. SCFDAM2S0RBR70065 Engine no. 590/70027/M
16 December 2020, 18:00 GMT
London, New Bond Street
Own a similar item?
Submit your item online for a free auction estimate.
How to sell
Looking for a similar item?
Our Collector Cars specialists can help you find a similar item at an auction or via a private sale.
Find your local specialist
Ask about this lot
Guy Newton
Senior Specialist
1995 Aston Martin Vantage Coupé
Registration no. M838 CCC
Chassis no. SCFDAM2S0RBR70065
Engine no. 590/70027/M
• One of the fastest and most powerful supercars of its day
• Manual transmission
• Circa 33,000 miles recorded
• Present ownership since 2005
• Extensive service history

Footnotes
'Brutal' was a word used more than once to described the fastest Aston Martin ever on its introduction in 1993, but as the Vantage had no less than 550bhp available to propel its two tons, the choice can only be judged fair comment.

After almost 20 years in production, Aston's V8 had been updated for the 1990s as the Virage. A consummate fast tourer, the Virage left room at the top of the range for an out-and-out sports car, hence the Vantage. Although the two models appeared superficially similar, few panels were shared, while beneath the skin the Vantage chassis boasted the kind of extensive re-engineering required to cope with the massive increase in performance. The latter came courtesy of a blown version of Aston's 5,340cc V8, twin mechanically driven Eaton superchargers being preferred to turbo-charging on the grounds of superior throttle response. Quite apart from its stupendous maximum output of 550bhp, remarkable enough in itself, the Vantage engine is monstrously torquey, producing 550lb/ft at 4,000rpm, a figure that made even the mighty Chrysler Viper V10's 450lb/ft seem puny by way of comparison.

On test with Autocar magazine, a development Vantage raced to 60mph in a Ferrari 512TR-destroying 4.6 seconds, reaching the 'ton' just 5.5 seconds later. The standing kilometre was achieved in 23.1 seconds with the speedometer registering close to 150mph, and although a true top speed figure proved unobtainable, the Vantage was reported as having recorded 191mph while on test in France. Only 240 were built between October 1992 and June 1999, making the Vantage an exclusive car even by Aston Martin's standards.

This manual-transmission Vantage had had four keepers prior to its acquisition by the current owner since 2005. Described by the private vendor as in excellent condition, with immaculate bodywork, the Vantage comes with extensive service history and has been maintained by Heritage Dealer Chiltern Aston Martin for the last 15 years. The most recent service was carried out less than 100 miles ago (new front brake discs/pads; new rear brake pads; new water pump, etc) while a new differential was fitted at 32,513 miles. The Vantage is handsomely finished in Buckinghamshire Green, while the interior boasts green/fawn leather trim; green-piped fawn seats; beige carpeting with dark green mats; walnut veneer embellishment; and Parchment Alcantara headlining. Bringing it up to 21st Century specification, the Vantage has been upgraded with a modern entertainment system featuring satellite navigation, Bluetooth connectivity, and a reversing camera. Said to drive very well, this is an exceptional example of one of Aston Martin's most coveted models of recent times.