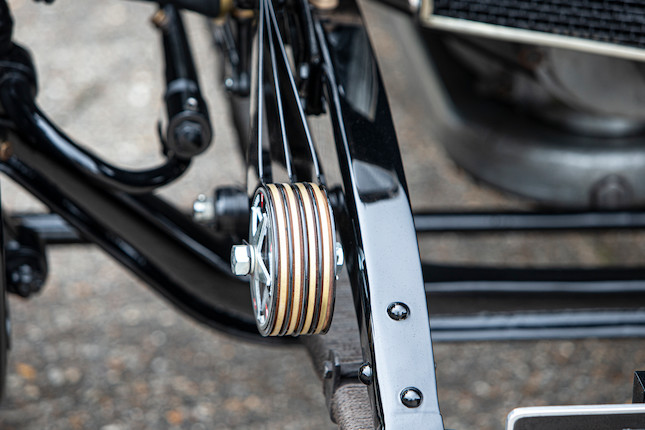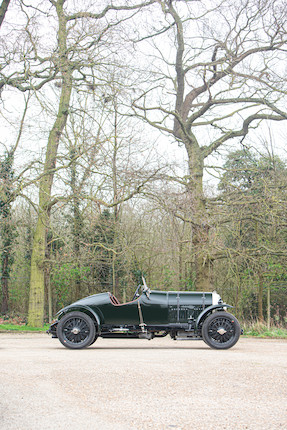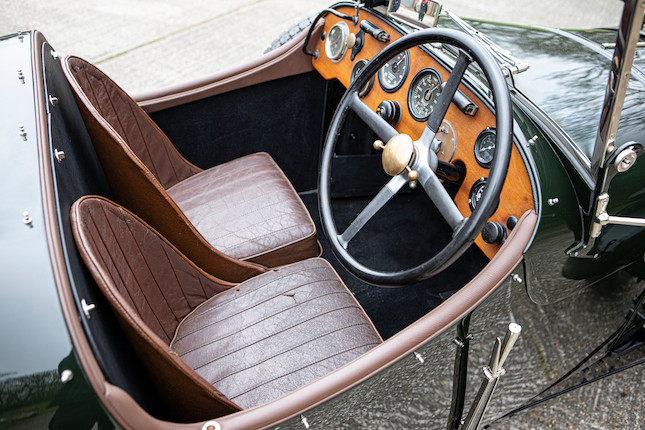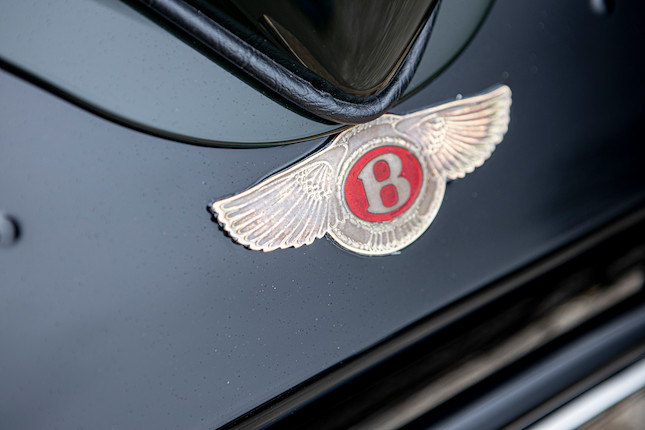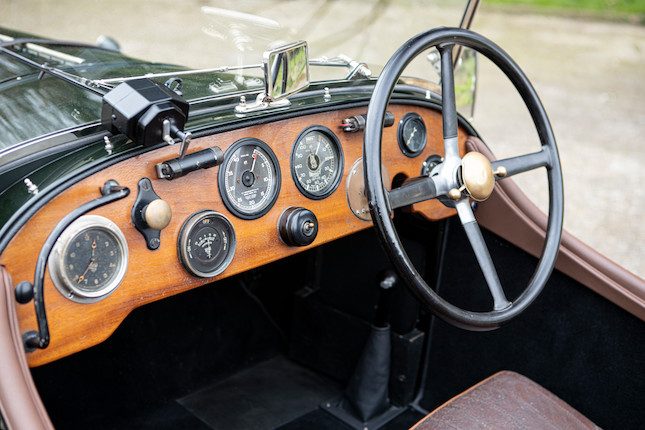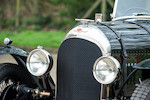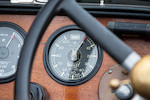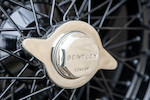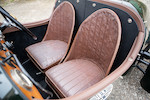 1927 Bentley 3-Litre Speed Model Sports Roadster
Registration no. JO 377 Chassis no. TN1559
Amended
25 July 2020, 13:00 BST
Bicester, Bicester Heritage
Sold for £225,000 inc. premium
Own a similar item?
Submit your item online for a free auction estimate.
How to sell
Looking for a similar item?
Our Collector Cars specialists can help you find a similar item at an auction or via a private sale.
Find your local specialist
1927 Bentley 3-Litre Speed Model Sports Roadster
Registration no. JO 377
Chassis no. TN1559
*Originally a Weymann saloon by Gurney Nutting
*Substantially known ownership history
*Present ownership since 1998
*Recent extensive professional refurbishment

With characteristic humility 'W O' was constantly amazed by the enthusiasm of later generations for the products of Bentley Motors Limited, and it is testimony to the soundness of his engineering design skills that so many of his products have survived. From the humblest of beginnings in a mews garage off Baker Street, London in 1919 the Bentley rapidly achieved fame as an exciting fast touring car, well able to compete with the best of European and American sports cars in the tough world of motor sport in the 1920s. Bentley's domination at Le Mans in 1924, 1927, 1928, 1929 and 1930 is legendary, and one can only admire the Herculean efforts of such giants as Woolf Barnato, Jack Dunfee, Tim Birkin and Sammy Davis, consistently wrestling the British Racing Green sports cars to victory.

W O Bentley proudly unveiled the new 3-litre car bearing his name on Stand 126 at the 1919 Olympia Motor Exhibition, the prototype engine having fired up for the first time just a few weeks earlier. Bentley's four-cylinder 'fixed head' engine incorporated a single overhead camshaft, four-valves per cylinder and a bore/stroke of 80x149mm. Twin ML magnetos provided the ignition and power was transmitted via a four-speed gearbox with right-hand change. The pressed-steel chassis started off with a wheelbase of 9' 9½" then adopted dimensions of 10' 10" ('Standard Long') in 1923, the shorter frame being reserved for the TT Replica and subsequent Speed Model. Rear wheel brakes only were employed up to 1924 when four-wheel Perrot-type brakes were introduced.

In only mildly developed form, this was the model that was to become a legend in motor racing history and which, with its leather-strapped bonnet, classical radiator design and British Racing Green livery, has become the archetypal Vintage sports car.

Early success in the 1922 Isle of Man Tourist Trophy, when Bentleys finished second, fourth, and fifth to take the Team Prize, led to the introduction of the TT Replica (later known as the Speed Model) on the existing 9' 9½" wheelbase, short standard chassis. Identified by the Red Label on its radiator, the Speed Model differed by having twin SU 'sloper' carburettors, a higher compression ratio, different camshaft and the close-ratio A-type gearbox, the latter being standard equipment prior to 1927 when the C-type 'box was adopted. These engine changes increased maximum power from the standard 70 to 80bhp and raised top speed to an impressive 90mph. Other enhancements included the larger (11-gallon) fuel tank and (usually) André Hartford shock absorbers. Bentley made approximately 1,600 3-Litre models, the majority of which was bodied by Vanden Plas with either open tourer or saloon coachwork.

According to leading marque authority Dr Clare Hay's definitive work, Bentley: The Vintage Years, chassis number 'TN1559' was completed in January 1927 and left the factory fitted with engine number '1566'. Originally bodied by Gurney Nutting as a Weymann-type saloon and first registered 'YE 1140', the Bentley was first owned by Captain W G Horne. The rest of its history prior to WW2 is uncertain, but at the war's end the car was purchased from Roy's in Kenilworth by a Mr Lloyd, who owned a metalworking business in nearby Leamington Spa. It was claimed that the owner previous to Mr Lloyd had been one of the late Sir Henry Segrave's mechanics and that he intended to race the car. He had removed the original saloon body, which was not included in the sale. Very nicely done, the current lightweight two-seater body dates from the immediately post-war period and was built by the car's then owner.

In the ensuing years the Bentley passed into the ownership of Tony Judd, who raced it, destroying the original engine when it threw a rod. The engine was replaced with the current unit (number '343') which dates from 1923. Tony sold the Bentley through Stanley Mann Racing to Mr David Jenkins. David Jenkins lived near Cardiff and enjoyed owning the car for around four years. He also owned a Tiger Moth, which he flew from Rhys airfield, and lost his life as the result of a flying accident. During his ownership David Jenkins twice drove the Bentley to Le Mans with his wife to witness the 24-hour race. The current vendor bought the car, via a broker, from his widow in May 1998.

During the vendor's early ownership he too drove the Bentley to Le Mans to watch the 24-hour race (in 2000 and 2001) and also drove it to Bruges, Belgium on a private tour with a group of 12 Bentleys. At the lunch stop, Jimmy Medcalf stated that the car had been travelling at a respectable 70-75mph on the motorway, while his brother Bill Medcalf, another Bentley Drivers' Club stalwart, remarked on how pretty it is.

The only major mechanical work carried out concerns the crankshaft bearings, which have been re-white-metalled by renowned engineer, Arthur Archer of Great Dunmow. The body and chassis, though, have recently undergone extensive renovation by SJD Classic Restorations (Steve Downs) of Southminster, Essex. SJD disassembled the entire car, removing all bodywork from the chassis and stripping it of all mechanical components. The chassis and axle assemblies were then sand-blasted, prepared, primed and repainted.

The aluminium body panels were removed from the timber frame and any rotten elements replaced. All bodywork was stripped back to bare metal and any damaged or corroded sections cut out and replaced with new aluminium. All panelling edges were replaced and the body tub skin refitted to the repaired frame. The wings, bonnet and scuttle were similarly repaired with new metal, as were the dickey seat lids, following which all bodywork was prepared, primed and repainted prior to refitting to the chassis. Other works carried out included repairing the wiring loom; fitting new shock absorbers and wheels; and re-plating the nickel brightwork, repairing it as necessary. Dated October 2019, SJD's invoice for £43,602 is on file.

According to the vendor: "The car has bags and bags of charisma and is a great joy to drive. It goes fast thanks to the lightweight body and stops quickly as well! In its current condition it has been described as 'resplendent'". 'TN1559' has also featured in four editions of the BDC Review (details available).

A wonderful opportunity to acquire a unique 'W O' Speed Model Bentley, benefiting from recent extensive professional refurbishment.

Footnotes
Vendor Score Total: 75/100

Bidders should note that the automated 100-point Seller's Assessment is provided by each Seller at the point of consignment using the guidelines below, and is not provided, assessed or verified by Bonhams MPH. Accordingly Customers (Bidders) are on notice that each vehicle is offered "as is / as seen" subject to the Conditions of Sale for the auction, and Customers (Bidders) are strongly recommended to view the Lot(s) being offered, before bidding, in order to satisfy themselves as to their condition; Bonhams MPH will not entertain disputes over Sellers' Assessments.

Key for sellers' assessments:
1/5 POOR. A project vehicle | Requires urgent attention | Damaged | Parts missing
2/5 AVERAGE. Useable condition | Requires some attention | Light damage
3/5 GOOD. Drive away | Presents well | Good history file | Drives well
4/5 VERY GOOD. Well restored | Running and driving with no noticeable faults | Sound throughout
5/5 EXCELLENT. Concours condition | Beautifully presented | Driving very well

EXTERIOR TOTAL: 18/25
Body Work: 4
Chrome/Plastics/Trim: 4
Glass: 3
Paint: 4
Wheels/Tyres: 3

INTERIOR TOTAL: 14/20
Dashboard/Door cards/Carpets: 3
Headlining: 3
Seats: 4
Trim: 4

ENGINE TOTAL: 16/20
Mechanical components: 4
Running: 4
Starting: 4
Under Bonnet: 4

RUNNING GEAR TOTAL: 16/20
Axles: 4
Brakes: 4
Gearbox/Clutch: 4
Suspension: 4

ELECTRICAL TOTAL: 8/10
Ancillary components: 4
Main components: 4

Car History File: 3


Saleroom notices
To Schedule a video condition report for this lot please click here