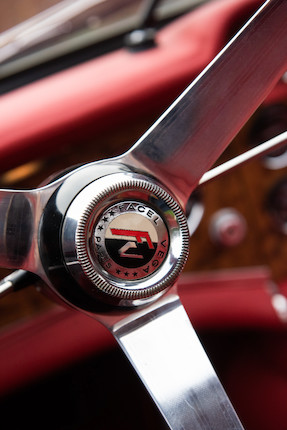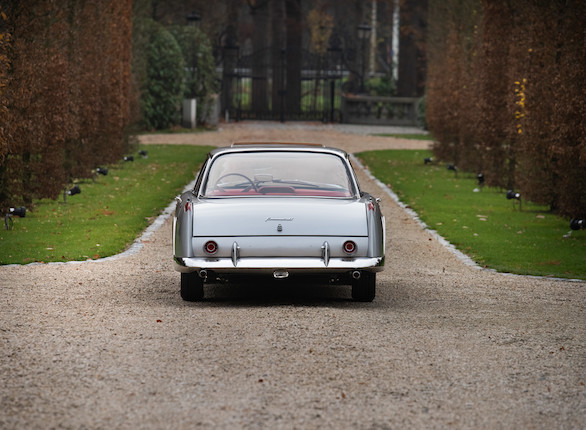 1962 Facel Vega Facel II Coupé
Chassis no. HK2 A146
11 October 2020, 14:00 CEST
Knokke-Heist, CWART
Own a similar item?
Submit your item online for a free auction estimate.
How to sell
Looking for a similar item?
Our Collector Cars specialists can help you find a similar item at an auction or via a private sale.
Find your local specialist
Ask about this lot
Gregory Tuytens
Head of Sale, Belgium
Philip Kantor
International Chairman for Motoring
Paul Darvill
Head of Department, Bonhams Collector Cars Europe
1962 Facel Vega Facel II Coupé
Chassis no. HK2 A146
•One of only 182 produced
•Automatic transmission
•Fully restored between 2015 and 2017
•Fitted steel sunroof

Footnotes
"The HK500 was the most interesting car we ever made but the Facel II was the best. It was totally elegant." – Jean Daninos.

In its relatively short life, the French firm of Facel produced approximately 2,900 cars, all of which were stylish, luxurious, and fast. Hand built, they were necessarily very expensive – the Facel II was priced in Rolls-Royce territory – and bought by the rich and famous seeking something exclusive and distinctive. The roll call of owners includes royalty, politicians, diplomats, and entertainers: Tony Curtis, Danny Kaye, Ringo Starr, Joan Fontaine, and Ava Gardner being counted among the latter. Confirming that there was high-performance substance behind Facel's unquestionable style, they were owned and driven by great motor racing figures such as Sir Stirling Moss, Maurice Trintignant, and Rob Walker.

Founded by Jean Daninos in 1939, Facel engaged in the supply of car bodies after WW2 before diversifying into automobile manufacture in its own right with the launch of the Vega at the 1954 Paris Salon. A luxurious Grande Routière, the Vega featured supremely elegant coupé bodywork welded to a tubular-steel chassis. There being no suitable French-built power unit, Daninos turned to the USA, that chosen being a Chrysler V8, setting the pattern for future models.

Launched in 1961, the Facel II was destined to be the last of the V8-engined models. Road testing one in 1962, Autocar commented: "A striking amalgamation of French, American and British components, the big Facel has a wonderful way of covering the miles extremely fast without mechanical fuss." Following an unsuccessful venture into engine manufacture that effectively bankrupted the company, production ceased in 1964 after a mere 182 Facel IIs had been built. Today these rare Franco-American GTs are among the most highly sought after of post-war classics.

This Facel II was built in May 1962 having been ordered via the agent Becker in Düsseldorf. It left the factory equipped with Chrysler Torqueflite automatic transmission, power-assisted steering and brakes, a limited-slip differential, Borrani wheels, and an HMV radio. The original colour scheme was grey metallic with bright red interior, while the sunroof is likely to be a later addition. 'A146' spent most of its life in Germany before moving to the USA, but its first owner remains unknown.

In 1990 the Facel was registered to Mr Bernard Joseph Buzgierski of Baltimore, Maryland, passing in 2004 to Mr Josef Stampl of the Czech Republic and then to the preceding owner in 2015. Fully restored between 2015 and 2017, the car is described by the vendor as '100%' in every department, ready for the fortunate next owner to enjoy. A dossier recording the restoration process is available and the car also comes with a copy of the old Maryland Certificate of Title; a document confirming EU taxes paid; and Form 705 for registration in Belgium. An exciting combination of elegant European style and American V8 power, this beautiful Facel II is a worthy successor to the legendary French Grandes Routières of pre-war days.