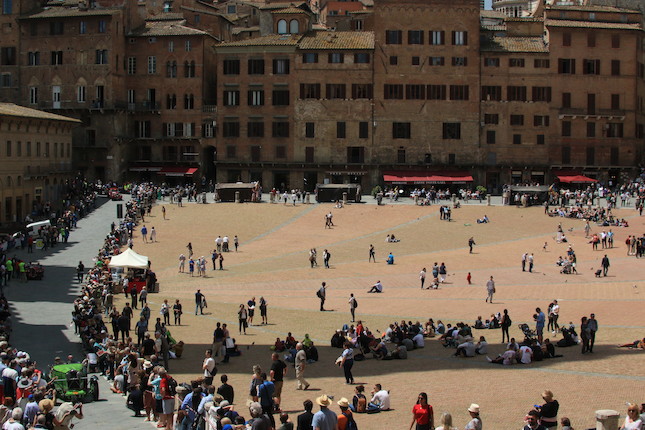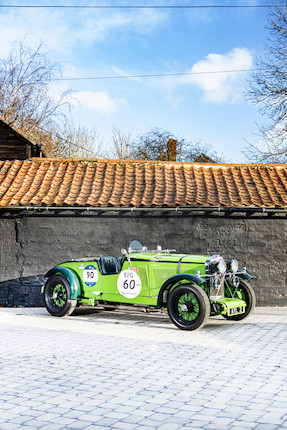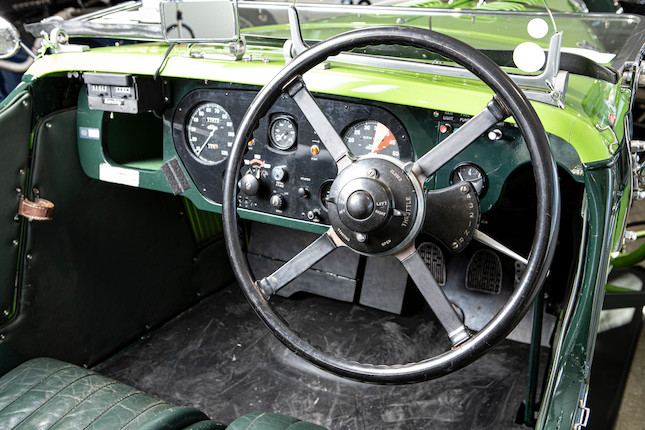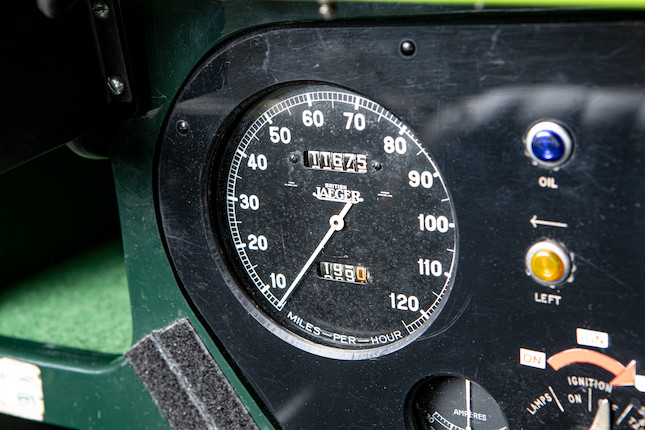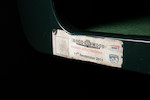 The ex-Dr Roth, W M 'Mike' Couper, Brooklands race-winning
1934 Talbot AV105 Brooklands Sports Racer
Chassis no. AV35499
6 February 2020, 14:00 CET
Paris, The Grand Palais
Sold for €879,750 inc. premium
Own a similar item?
Submit your item online for a free auction estimate.
How to sell
Looking for a similar item?
Our Collector Cars specialists can help you find a similar item at an auction or via a private sale.
Find your local specialist
Ask about this lot
Philip Kantor
International Chairman for Motoring
The ex-Dr Roth, W M 'Mike' Couper, Brooklands race-winning
1934 Talbot AV105 Brooklands Sports Racer
Chassis no. AV35499
•Works built sports-racing Talbot
•Eligible for the world's great historic race and rally events
•Past winner of The Flying Scotsman rally,
•Past winner of Plateau 1 at Le Mans Classic
Footnotes
Talbot's reputation for producing highly effective competition cars owed a lot to the efforts of the Tolworth based motor dealership and racing preparation specialists, Fox & Nicholl, which looked after the works team from the beginning of 1930 to the end of 1932. The Fox & Nicholl Talbot 90s had dominated the 3-Litre class in prestigious international events such as the Le Mans 24-Hour race, despite displacing only 2.3 litres. For 1931, designer Georges Roesch produced a new car with a full 3-litre engine, which was lighter than its 2.3-litre predecessor and featured much larger valves in a staggered layout, giving improved breathing. This engine was fitted to a lighter and lower chassis, the new model being the AV105.

Famously registered 'GO 51' to 'GO 54' consecutively, the four Fox & Nicholl Talbot 105s enjoyed an outstanding run of successes during the 1931 and 1932 seasons. Highlights of the latter included 1st, 2nd and 3rd in class at the Brooklands 'Double Twelve' in 1931; 3rd overall at Le Mans and 1st un-supercharged car in 1931 and 1932; 1st, 2nd and 3rd in class in the Brooklands 500 in 1931 and 1st and 2nd in 1932; and 1st and 2nd in class at the TT in 1931 and 1932. There was also a glorious failure in the Mille Miglia in 1932 when a lone entry crashed after 900 miles when in 4th place overall.

In addition to its racetrack successes, the AV105 proved to be a formidable rally car. Roesch had always tested his cars in the Alps so it was no surprise when journalist Humfrey Symons borrowed an example to compete in the 1931 Coupe des Alpes (Alpine Rally). He lost no marks and won a Coupe des Glaciers, the highest possible award for a single entry.

The following year a more serious bid was mounted and a team of three tourer-bodied AV105s were prepared for the 1932 event by Fox and Nicholl. These cars were extremely successful, finishing without any penalties, and winning the Coupe des Alpes outright. Another AV105 team, this time with paired down cycle winged four-seater bodies, the famous 'BGH' cars, repeated the feat in 1934. The latter were the ultimate development of the competition Talbot and as such arguably represent the ultimate pre-war British racing sports car. By far the most developed of the three 'BGH' works cars was 'BGH 23' (sold by Bonhams in 2014) and the only other competition car that Talbot built to the same specification was 'AYL 2' offered here.

'AYL 2' was constructed at around the same time as the 'BGH' Alpine cars in 1934. It was ordered new by Dr E J H Roth, who was a leading Harley Street consultant and keen Talbot racer, having previously competed successfully with a 90 at Brooklands. Roth now wanted an even quicker Talbot to challenge for outright wins at the famed Surrey track, and saw the potential in a 'BGH'-style car. As such, the body was to the same general outline as the works Alpine team cars of 1934 but more pared down for track racing, being slightly narrower, with no hood fitted, the area this would normally reside in being panelled over. No windscreen was fitted and initially no passenger's side door, while the specification also included Zeiss headlamps, a Brooklands exhaust system, and André Telecontrol shock absorbers. As such, the car is widely regarded as a semi-works example.

Painted green with matching wheels, 'AYL 2' appeared for the first time at a Brooklands race meeting on 13th October 1934 and was raced by Roth in two races that day. Following this initial visit, Roth continued to race the car successfully at Brooklands, scoring a win in April 1935.

For the 1936 season, with Dr Roth in search of still greater performance and success at the track, 'AYL 2' was up-rated to single-seater specification with a new body manufactured by the famed ERA company of racing voiturette fame. For the BRDC 500-mile race of 1936, the car was prepared with works support to include the installation of the new 3.3-litre 110-type engine. It was driven in this, the most important Brooklands race of the year, by two of the best Brooklands drivers available, Chris Staniland (the 2nd quickest man ever to lap the circuit) and W M 'Mike' Couper. The latter was Talbot's crack 'works' Brooklands driver, famously piloting 'BGH 23' to many successes at the Surrey track. In single-seater form, 'AYL 2' never fulfilled its apparent potential; it is thought this was due to difficult handling caused by poor installation of the rear shock absorbers.

This period of the car's life, when it was fitted with the larger 110 engine, is nevertheless important, since 'AYL 2' is one of only two competition Talbots (the other being 'BGH 23') fitted with this engine in period. As a result, it is eligible today to run this larger and more powerful engine.

When 'AYL 2' was converted to a single-seater, its original sports car body was fitted in 1936 to an almost new Talbot AV105, registration number 'JJ 93'. The body would remain on this car for many years, unmodified apart from the useful addition of a passenger-side door and a windscreen.

In the 1950s, 'AYL 2', by now with its single seater body modified to two-seater configuration (and reregistered as 'JKJ 869' to take advantage of cheaper tax), passed through the trade (see advertisements on file) before being purchased by Arthur Archer, the highly respected Talbot restorer. By this time the original cylinder block was badly damaged; Archer scrapped the block but kept the rest of the car as a potential source of spares. Fortunately Archer never needed the spares and sold the car as a dismantled project to fellow Talbot specialist Ian Polson in 1975. He in turn sold the still dismantled project to John Ward, who rebuilt it using a replica body to the original pattern, as delivered to Dr Roth in 1934. Subsequently, 'AYL 2' was purchased by well-known long-term Talbot collector Nicholas Ward of Northern Ireland, Ward was able to purchase the remaining original parts that Archer had retained, and reunited the car with its original registration number.

Throughout this time the original 1934 team car-style body from 'AYL 2' had remained in good order, fitted to 'JJ 93' as mentioned above. Finally, in 2010, renowned Talbot collector and entrant John Ruston was able to purchase 'AYL 2' from Nicholas Ward and 'JJ 93' from its then owner Paul Wignall. 'AYL 2' was then reunited with its original body, as well as important original components such as road equipment and seats.

While owned by John Ruston and prepared and driven by Gareth Burnett, 'AYL 2' was again hugely successful both on road and track, exactly as its manufacturers had intended, winning two of the most highly regarded pre-war rally and race events: Plateau 1 overall at the Le Mans Classic in 2012 and the prestigious Flying Scotsman rally outright in 2013.

Following brief ownership by well-known German collector Michael Hinderer (who raced the car at the Goodwood Revival in 2015), 'AYL 2' was purchased by the current owner in 2017. A highly successful pre-war rally entrant, he wanted a car that would be equally at home on the rally stages as on the racetrack, and which was eligible for all of the world's great historic motoring events. 'AYL 2' has fitted the bill uniquely well. To ensure the car performed as well as possible, at time of purchase the engine was rebuilt around a new 110 cylinder block by Gareth Burnett. While in the vendor's ownership, the Flying Scotsman rally, Mille Miglia and Le Mans Classic were all completed successfully.

Being a man that likes his cars to drive and present as well as possible, the owner dispatched 'AYL 2' to Talbot specialist I S Polson at the end of the 2018 season with the brief to get the car running and driving on road and track to its very best capabilities. To this end the car was gone through from stem to stern. Works carried out included a complete rewire, top-end engine overhaul, remaking of the floor and associated brackets, re-fitting an original type radiator, re-plumbing the cooling system, rebuilding the seats, re-mounting the body, and overhauling the shock absorbers together with countless other smaller jobs (see invoices on file for circa £80,000). As such, the car only requires final set-up for a new owner to enjoy.

'AYL 2' is only offered for sale because a change in his plans means the owner will not be able to use the car as much as he feels an historic competition car of this quality deserves. A proven winner, this strong and successful post-Vintage thoroughbred is eligible to compete in all the world's best pre-war races and rallies, where its competition record speaks for itself. In the right hands, it is surely a car to be reckoned with, or in less skilled but equally enthusiastic hands, is a ticket for the very best the motoring world has to offer, just as it was for Dr Roth when new. Offered with current FIA HTP papers.

Ex-Dr Roth, ex-W. M. « Mike » Couper, victorieuse à Brooklands
Talbot AV105 Brooklands Sports Racer 1934
Châssis n° AV35499

•Talbot de compétition usine
•Éligible aux plus grandes courses et compétitions historiques
•Victorieuse du Flying Scotsman Rally,
•Victorieuse du plateau 1 au Mans Classic

La réputation de Talbot à construire des voitures de compétition extrêmement efficaces tenait essentiellement aux efforts de sa concession basée à Tolworth et à ses spécialistes de la préparation, Fox & Nicholl, qui s'occupèrent de l'équipe d'usine depuis le début de 1930 jusqu'à la fin de 1932. Les Talbot 90 de Fox & Nicholl avaient dominé la classe 3 litres dans les prestigieuses courses internationales comme les 24 Heures du Mans, malgré une cylindrée de seulement 2,3 litres. En 1931, l'ingénieur Georges Roesch élabora une nouvelle voiture avec un moteur 3 litres plus léger que son prédécesseur de 2,3 litres et disposant de soupapes décalées de plus grandes dimensions, offrant une meilleure respiration au moteur. Ce moteur fut monté dans un châssis plus léger et plus bas, le nouveau modèle devenant l'AV105.

Les quatre Talbot 105 Fox & Nicholl, dotées des fameuses immatriculations consécutives GO 51 à GO 54, connurent une incroyable série de succès au cours des saisons 1931 et 1932. Les moments forts en furent les 1e, 2e et 3e places de leur classe au « Double Twelve » de Brooklands en 1931, la 3e place au classement général et 1e voiture atmosphérique au Mans en 1931 et 1932, les 1e, 2e et 3e place de leur classe aux 500 Miles de Brooklands en 1931 et 1e et 2e en 1932, et enfin les 1e et 2e places de leur classe au Tourist Trophy en 1931 et 1932. Il y eut aussi un glorieux échec au Mille Miglia en 1932 quand la seule voiture engagée eut un accident au bout de 900 miles, alors qu'elle était à la 4e place au classement général.

En plus de ses succès sur circuits, l'AV105 s'avéra être une formidable voiture de rallye. Roesch avait l'habitude d'essayer ses voitures dans les Alpes et ce ne fut pas une surprise quand le journaliste Humfrey Symons emprunta un exemplaire pour participer à la Coupe des Alpes 1931. Il ne manqua pas un point et remporta la Coupe des Glaciers, la plus haute récompense pour un engagement isolé.

L'année suivante, une tentative plus sérieuse fut mise sur pied et une équipe de trois voitures tourers AV105 fut préparée pour l'épreuve de 1932 par Fox & Nicholl. Ces voitures connurent un grand succès, terminant sans pénalité et remportèrent la Coupe des Alpes. Une autre équipe d'AV105, cette fois dotées de carrosserie quatre places à ailes motocyclette, les fameuses BGH, répétèrent l'exploit en 1934. Celles-ci étaient le dernier développement des Talbot de compétition et en tant que telles représentent incontestablement le nec plus ultra de la voiture de compétition britannique d'avant-guerre. De loin la mieux préparée des trois BGH d'usine était BGH 23 (vendue par Bonhams en 2014) et la seule autre Talbot de compétition construite aux mêmes spécifications était AYL 2 que nous proposons ici à la vente.

AYL 2 a été construite à peu près en même temps que les BGH de la Coupe des Alpes en 1934. Elle fut commandée par le Dr E. J. H. Roth, éminent expert conseil d'Harley Street et pilote passionné de Talbot, qui avait déjà couru avec succès avec une 90 à Brooklands. Roth voulait une Talbot encore plus rapide pour remporter des victoires sur le circuit du Surrey et avait deviné le potentiel d'une voiture dans le style de BGH. La carrosserie reprenait donc les lignes générales que celles des voitures d'usine de la Coupe des Alpes 1934, mais abaissée pour le circuit, légèrement plus étroite, sans capote, l'espace de celle-ci étant recouvert d'un panneau. Il n'y avait pas de pare-brise et, à l'origine, il n'y avait pas de porte passager et les caractéristiques comprenaient des phares Zeiss, un système d'échappement type Brooklands et des amortisseurs André Telecontrol. La voiture sous cette forme est généralement considérée comme un exemplaire « semi-usine ».

Peinte en vert avec les roues assorties, AYL 2 fit sa première apparition à la rencontre de Brooklands le 13 octobre 1934, pilotée par Roth dans deux épreuves ce jour-là. Après cette première visite, Roth continua de courir avec succès à Brooklands, remportant une victoire en avril 1935.

Pour la saison 1936, à la demande du Dr Roth, toujours avide de performance et de succès sur circuit, AYL 2 fut transformée en monoplace avec une nouvelle carrosserie confectionnée par la célèbre société ERA, réputée pour ses voiturettes. Pour les 500 Mile du BRDC de 1936, la voiture fut préparée avec l'aide de l'usine et reçut le nouveau moteur 3,3 litres type 110. Elle était pilotée, pour ce qui était la plus importante course de l'année à Brooklands, par deux des meilleurs pilotes disponibles, Chris Staniland (le 2e plus rapide au tour sur le circuit) et W. M. « Mike » Couper. Ce dernier était le pilote vedette de Talbot à Brooklands et avait mené BGH 23 à de nombreux succès sur le circuit du Surrey. Dans sa configuration monoplace, AYL 2 ne remplit jamais les attentes de son apparent potentiel. On pense que cela tenait à la tenue de route rendue hasardeuse par un défaut d'installation des amortisseurs arrière.

Cette période de la vie de la voiture, lorsqu'elle était dotée du plus gros moteur 110, est toutefois importante puisque AYL 2 est l'une des deux Talbot de compétition (l'autre étant BGH 23) équipée de ce moteur à l'époque. En conséquence de quoi elle est éligible aujourd'hui avec ce moteur plus puissant.

Quand AYL 2 fut convertie en monoplace, sa carrosserie d'origine fut transférée en 1936 sur une Talbot AV105 presque neuve, immatriculée JJ 93. La carrosserie resta sur cette voiture pendant de nombreuses années, jamais modifiée, à l'exception d'un pare-brise et d'une très pratique porte passager.

Dans les années 1950, AYL 2, désormais dotée de sa carrosserie monoplace transformée en deux places (et ré-immatriculée JKJ 869 pour profiter de taxes moins élevées), fut mise en vente (voir publicité au dossier), avant d'être achetée par Arthur Archer, le très réputé restaurateur de Talbot. À cette époque, le bloc d'origine était gravement endommagé. Archer ferrailla le bloc mais conserva le reste de la voiture comme source de pièces détachées. Heureusement, Archer n'eut jamais besoins de pièces et vendit la voiture démontée comme projet de restauration à son ami spécialiste des Talbot Ian Polson. À son tour, celui-ci vendit le véhicule démonté à John Ward qui le reconstruisit en utilisant une réplique de carrosserie conforme à celle d'origine, identique à celle livrée au Dr Roth en 1934. Plus tard, AYL 2 fut achetée par le collectionneur de Talbot connu de longue date, Nicholas Ward d'Irlande du nord. Ward put également acquérir les pièces d'origine restantes qu'avait conservées Archer et reconstitua la voiture avec son immatriculation d'origine.

Pendant tout ce temps, la carrosserie originale d'AYL 2, la voiture d'usine de 1934, était restée en bon état, montée sur JJ 93, comme mentionné ci-dessus. Finalement, en 2010, le collectionneur et pilote de Talbot bien connu John Ruston put acheter AYL 2 à Nicholas Ward et JJ 93 à son propriétaire d'alors, Paul Wignall. AYL 2 fut réunie à sa carrosserie d'origine ainsi qu'à ses importants équipements, tels que ses accessoires réglementaires et ses sièges.

En la possession de John Ruston, préparée et pilotée par Gareth Burnett, AYL 2 connut à nouveau de nombreux succès tant sur route que sur circuit, exactement ce pour quoi elle avait été conçue par ses constructeurs, remportant deux des rallyes et des événements mondiaux les plus convoitées pour les avant-guerre, le plateau 1 au classement général du Mans Classic en 2012 et le prestigieux Flying Scotsman Rally en 2013.

Après un bref passage aux mains du célèbre collectionneur allemand Michael Hinderer (qui engagea la voiture au Goodwood Revival en 2015), AYL 2 fut acquise par l'actuel propriétaire en 2017. Talentueux pilote de rallye sur modèle d'avant-guerre, il recherchait une voiture qui soit aussi à l'aise sur les étapes de rallye que sur circuit et qui soit éligible aux plus grandes manifestations historiques du monde. AYL 2 remplissait parfaitement ces conditions. Pour s'assurer que la voiture serait aussi compétitive que possible, au moment de l'achat, le moteur fut refait autour d'un nouveau bloc cylindres 110 par Gareth Burnett. En possession du vendeur, elle remporta avec succès le Flying Scotsman Rally, les Mille Miglia et Le Mans Classic.

Aimant que ses voitures roulent et se présentent au mieux, le propriétaire a confié AYL 2 au spécialiste Talbot I. S. Polson à la fin de la saison 2018 avec comme consigne d'amener la voiture à son meilleur niveau sur route et sur piste. À cette fin, la voiture fut révisée de la poupe à la proue. Les travaux effectués comprennent la réfection complète du câblage et du haut moteur, la reconstruction du plancher et des supports, l'installation d'un radiateur du même type que celui d'origine, l'étanchéité du système de refroidissement, la réfection des sièges, la ré-installation de la carrosserie et la révision des amortisseurs, ainsi que de nombreux autres petits travaux (voir les factures au dossier pour près de 80 000 £). La voiture ne réclame qu'un réglage final pour repartir de plus belle.

AYL 2 n'est proposée à la vente qu'en raison d'un changement de plans qui empêche le propriétaire d'engager la voiture dans les compétitions historiques autant que le mérite un véhicule de cette qualité. Gagneuse confirmée, cette robuste et vaillante classique « post-Vintage » est éligible pour toutes les plus grandes manifestations du monde réservées aux avant-guerre, dans lesquelles son palmarès parle de lui-même. En de bonnes mains, il s'agit à coup sûr d'un modèle avec lequel il faudra compter, ou, dans des mains moins expérimentées mais tout aussi passionnées, elle reste un témoin de ce que le monde avait de meilleur à offrir en termes de compétitivité, comme elle l'était au temps du Dr Roth quand elle était neuve. Vendue avec ses documents FIA PTH valides.