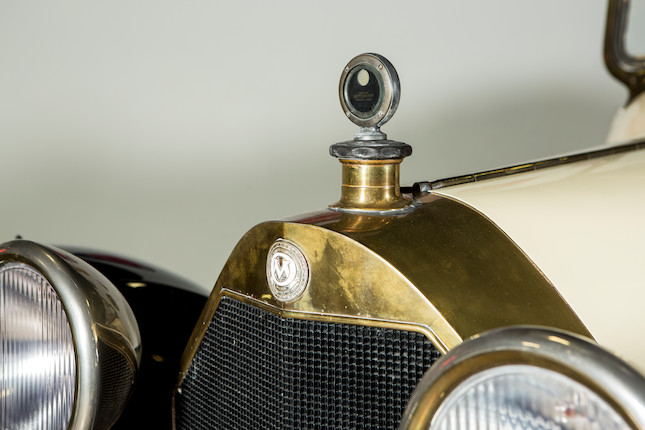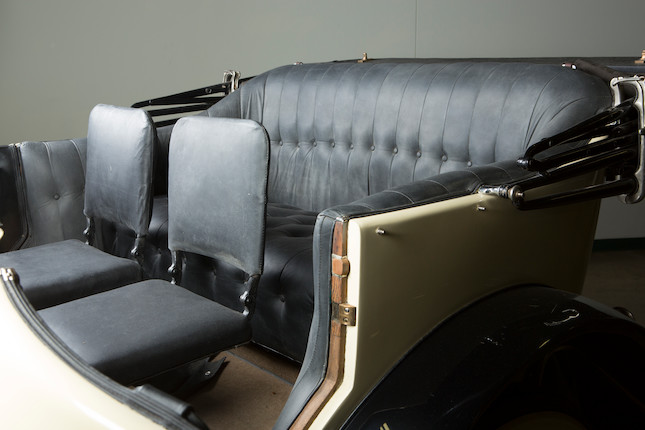 c.1916 Owen Magnetic Tourer
Amended
27 April 2019, 10:00 CDT
The Tupelo Automobile Museum
Sold for US$128,800 inc. premium
Own a similar item?
Submit your item online for a free auction estimate.
How to sell
Looking for a similar item?
Our Collector Cars specialists can help you find a similar item at an auction or via a private sale.
Find your local specialist
Ask about this lot
Rupert Banner
VP, Business Development
c.1916 Owen Magnetic Tourer
Engine no. TN16022

6-Cylinder 34bhp Motor
Magnetic Drive Transmission System
Rear Wheel Mechanical Brakes
Semi Elliptical Springs Front and Rear

*One of the most technically sophisticated cars of its day
*One of the first truly automatic automobiles
*Magnetic drive system with electric speed changes
*A forerunner of modern hybrid drive systems
*One of the most expensive cars if its era

THE OWEN MAGNETIC

The car of a thousand speeds. Owner Magnetic began with the revolutionary drive system design of Justus Entz. Since 1898 Entz was experimenting with automatic transmission designs. Not a successful business man, Entz collaborated with the RM Owen Company to market his innovative design. 1916 saw the introduction of the groundbreaking, if overly complex, Owen Magnetic. One of the first truly automatic motorcars ever produced, the drive system was an engineering marvel. It used a magnetic drive system similar to that of a locomotive, where that the motor produced electricity that could then power the wheels. A system of complex speed controllers and a speed selector on the steering column allowed the driver to select a speed range but the car had no clutch.

The drive combination gasoline and electric drive system is not unlike a hybrid drive system of today except that the car is not equipped with propulsion batteries. The system did work as advertised and the cars were very easy to operate and quiet due to the elimination of gear noise. All this sophistication came at a price – Owen Magnetics were extremely expensive motorcars. One could spend the equivalent money of a Pierce Arrow or more on one of these high tech machines. Although they were popular with celebrities, they were ultimately a market failure and the company failed in 1921.

THE MOTOR CAR OFFERED

This fine example of the rare and innovative Owen Magnetic was purchased by Frank Spain in the late 1980s at auction. The Owner would certainly have appealed to Franks engineering sensibility with its clever and complex design. Auction listings at the time touted the car as a prototype that was specially built for Dr. George Schaeffer of San Bernardino and that it was used in the 1916 Rose Bowl Parade.

Featuring an elegant but sporty tourer body that compliments the dramatic v-radiator nicely. The look is further enhanced by the big wire wheels is rolls on. Handsome and distinctive and immediately identifiable by its lightning bolt radiator badge.

The Owen survives today in nice older restoration condition tough with a high degree of originality. Claimed to have only 2500 miles at time of purchase it certainly looks like that could be the case.

A fascinating piece of engineering any Owen Magnetic is a rare machine and seldom seen on the market, one as nice as this one is a rare opportunity indeed.
Saleroom notices
Please note, the correct engine number is 7N16022.