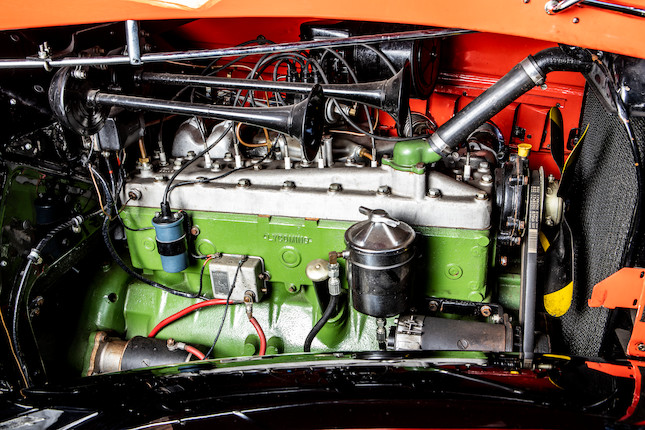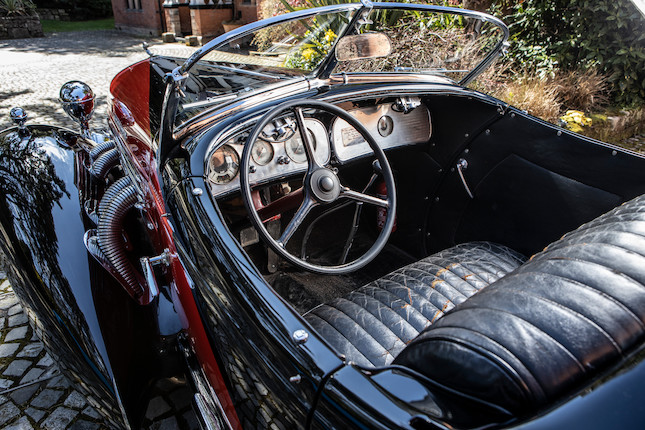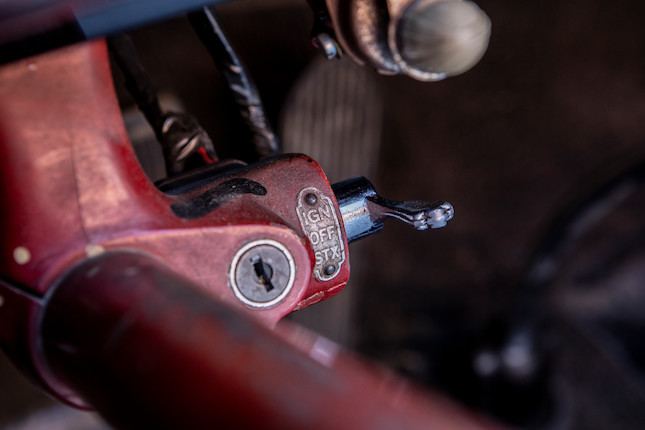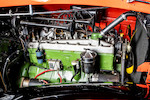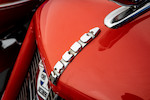 The ex-Barbara Hutton ,
1935 Auburn 851 Supercharged Boat-tail Speedster
Coachwork by Bohman & Schwartz Registration no. ESL 209 Chassis no. 33515E
7 December 2019, 14:30 GMT
London, New Bond Street
Own a similar item?
Submit your item online for a free auction estimate.
How to sell
Looking for a similar item?
Our Collector Cars specialists can help you find a similar item at an auction or via a private sale.
Find your local specialist
The ex-Barbara Hutton
1935 Auburn 851 Supercharged Boat-tail Speedster
Coachwork by Bohman & Schwartz
Registration no. ESL 209
Chassis no. 33515E

* Unique coachwork
* Seven documented owners from new
* Present ownership since 1989
* Professionally restored in 2012/2013
* Circa £102,000 spent
* Excellent condition throughout


Footnotes
This unique car first belonged of Barbara Hutton, the Woolworth heiress known popularly as 'The Poor Little Rich Girl' on account of her immense wealth and troubled private life. Hutton purchased the Auburn for her husband, Prince Alexis Mdivani, but unfortunately the couple's marriage ended shortly after thereafter and the car was consigned to storage.

Subsequently, Alan Gordon, a motion picture publicist and camera manufacturer, acquired the Speedster. As reported in Rod & Custom magazine's July 1955 edition, Gordon commissioned premier coachbuilder Bohman & Schwartz of Pasadena California, producers of many fabulous hand-crafted bodies pre-WW2, to undertake unique modifications to his specification. The firm was renowned for its exotic creations, attracting the patronage of Hollywood's crème de la crème including Clark Gable and Gary Cooper. B&S also built the famous futuristic Phantom Corsair of 1938. They transformed Gordon's Speedster in uniquely streamlined style, and his dream car never failed to cause a stir when he pulled up at movie premieres and parties in it. Movie stars such as Betty Grable, Linda Darnell and Lana Turner rode in the Speedster, which was on contract with Pacific Auto Rentals of Hollywood and available for use within the motion picture industry.

Bohman & Schwartz's modifications include the following: Beautifully designed and fabricated pontoon fenders; widened and lengthened with four exhaust pipes passing through the front left fender instead of just two; reworked curved firewall and bonnet; concealed door hinges; modified kick and fender plates; contoured rear taillights Frenched into coachwork; concealed fuel filler cap under flush heart-shaped cover; detachable rear spats; deleted golf club compartment.

In 1949, A W M Cunningham of Brooklyn acquired the Auburn, selling it in 1950 to R B Simpson of Burbank, California. Simpson kept the car for approximately eight years before selling it to E W Price of Boulder, Colorado on 15th March 1958. Although Price liked the modifications, he did not care for the unusual front and decided to return it to its original 1935 configuration. The heart shaped grille was replaced with an original, and the flush headlamps replaced with Woodlight units. Additionally, all the emblems were reinstated together with original door handles and bumpers, though all the other unique modifications undertaken by Bohman & Schwartz were retained. Once this had been completed, Price had the car re-sprayed from white to red. Several years later Price sold the Speedster to Mr Roy Butler of Denver, Colorado, who sold it on to another Denver resident, David R Kerr. Kerr kept the car in his climate controlled motor house and used it sparingly, occasionally driving to local classic automobile shows.

The Kerrs kept the Auburn for approximately 28 years, selling it on 21st March 1989 to the current owner in the UK. In 1992 the car was returned to the USA for exhibitions and shows as part of a tour lasting several months. It was then taken back to the UK.

In August 2011, the owners decided to have the Speedster restored and commissioned Maserati Service Wycombe to undertake the full restoration, while the engine was sent to Nicholson McLaren, Formula 1 and Lycoming specialists, for a complete 'last nut and bolt' rebuild. Related bills totalling some £102,000 are on file and the car also comes with its original set of keys and a comprehensive history file. Presented in excellent condition, this beautiful Speedster represents a wonderful opportunity to own a uniquely bespoke example of one of the fastest and most desirable American automobiles of its day.