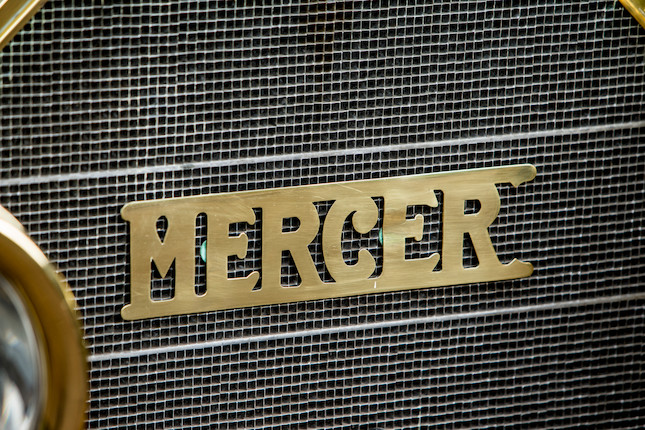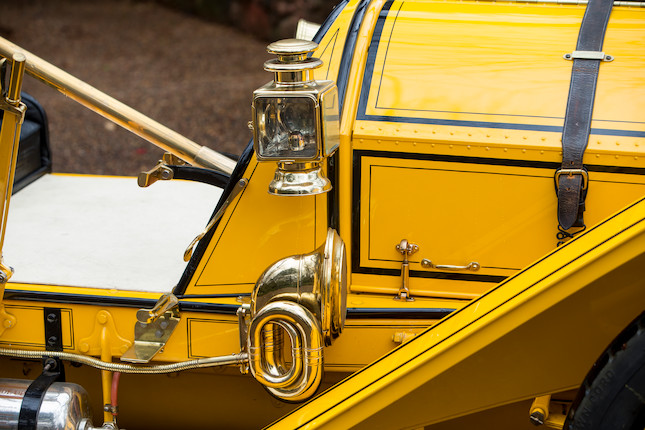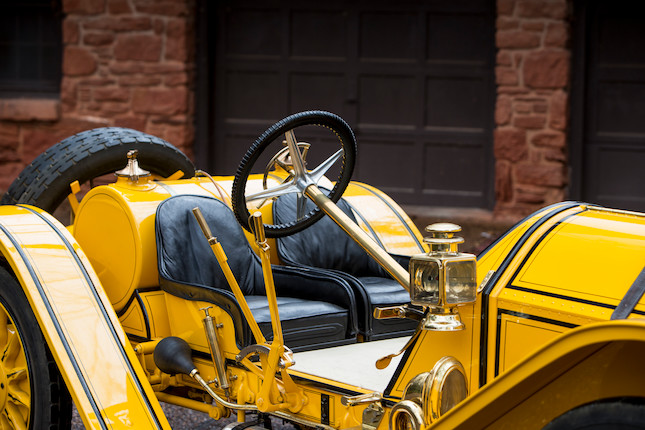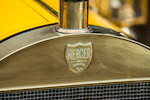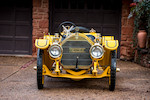 Property from the Collection of Don C. Boulton
1913 Mercer Type 35J "Raceabout"
Amended
7 March 2019, 13:00 EST
Fernandina Beach Golf Club
Sold for US$896,000 inc. premium
Own a similar item?
Submit your item online for a free auction estimate.
How to sell
Looking for a similar item?
Our Collector Cars specialists can help you find a similar item at an auction or via a private sale.
Find your local specialist
Ask about this lot
Eric Minoff
Senior Specialist
Evan Ide
Senior Specialist
Rupert Banner
VP, Business Development
1913 Mercer Type 35J "Raceabout"
Engine no. 1462

301ci T-Head Inline 4-Cylinder Engine
34bhp
3-Speed Manual Transmission
Front and Rear Semi-Elliptic Leaf Springs
Hartford Friction-Type Shock Absorbers
Rear-Wheel Drum Brakes

*Offered from the Don C. Boulton Collection
*Legendary American sports car
*Outstanding handling and performance for its time
*High-quality restoration by Stu Laidlaw
*One of the most legendary and famous American automobiles

THE MERCER RACEABOUT

The Mercer Type 35 Raceabout of 1911-14 is the most legendary American automobile of the Brass Era and is wildly considered to be the U.S.'s original sports car, introduced a year prior to its arch competitor, the Stutz Bear Cat.

Essentially a roadgoing automobile that could also be successfully raced as-is, it featured a superbly engineered T-head 4-cylinder engine, with blocks cast in pairs and mounted on an aluminum crankcase, and an exceptionally well-designed and balanced chassis. Showing the skill of engineer Finley Robertson Porter, its handling and drivability were far ahead of its time, nimble and sprightly, while the top speed was a genuine 100 mph – "the magic century." Consider that a biplane of the era could go about 45 mph and a crack express train about 60 mph; this was not only one of the fastest automobiles in the world, but the fastest way to travel, period.

The surviving Raceabouts have been treasured virtually since new by a "who's who" of collectors, men whose names are today legend: Henry Austin Clark, Jr., James Melton, Richard C. Paine, Peter Helck, and many, many others. Today they are found as part of some of this country's most famous and respected collections and museum, and are seldom ever traded, many remaining in multi-generation family ownership.

Simply put, to buy a T-head Mercer is to love it and, in many cases, to own it for the remainder of one's natural life. That, more than anything, speaks to the quality and performance of these extraordinary automobiles.

THE MOTORCAR OFFERED

It is natural that a collection as focused on high-performance Brass cars as Don C. Boulton's would have a Mercer Raceabout as one of its centerpieces. Mr. Boulton's Mercer was restored for him by Brass car authority, Stu Laidlaw, using a collection of Type 35 components acquired from Roger Ellis, with bodywork that is extremely authentic in its appearance, including proper seats.

Fit, finish, and detail throughout is superb, with the paintwork and upholstery still in fine overall condition. Rushmont Searchlight headlamps, fed by a Prestolite acetylene tank, are joined by beautiful wooden wheels, painted Mercer Yellow with black striping, elegant Dietz two-tiered brass sidelights, and a wonderfully named Dietz Dainty taillamp. A correct Mercer-badged Boyce Motometer crowns the radiator, while the dashboard carries a Warner Auto-Meter combination gauge and a switch for the Bosch magneto. The engine bay remains impressive as it did in 1912, and it even has a proper Fletchter carburetor, and of course a starter added for ease of use.

Strong, flexible, an able performer even on modern roads – the Mercer Raceabout is a Brass Era sporting machine without an equal, something recognized by the cognoscenti of early automobile collecting, Don C. Boulton certainly among them. Offered here is an opportunity to acquire one of the great automobiles from one of the great collections – a remarkable moment.
Saleroom notices
Please note, this Mercer is fitted with a period 4-Speed Mercer Gearbox, not a 3-Speed unit as cataloged. Additionally, the title for this vehicle will be in transit.