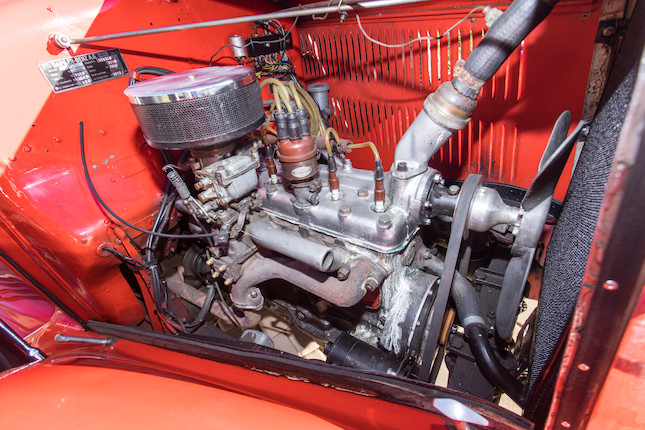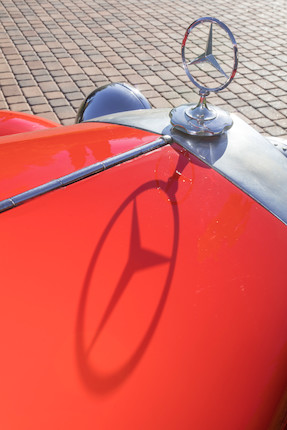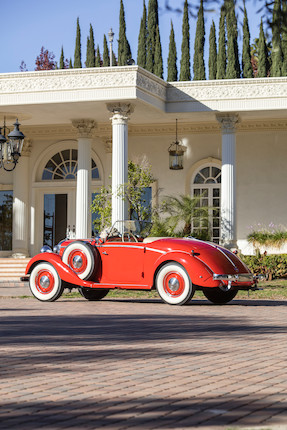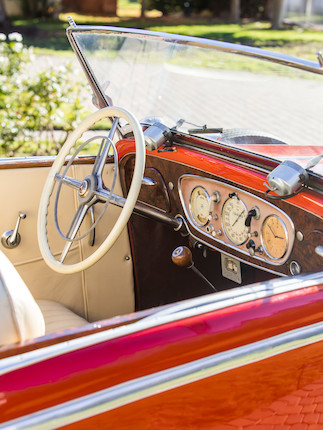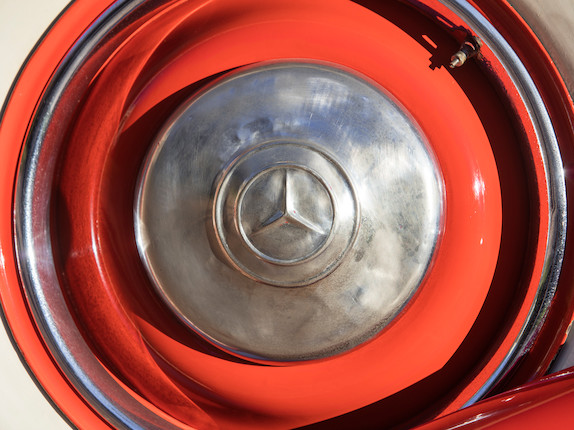 1937 Mercedes-Benz Type 230 Special Roadster
Chassis no. 155157

2,229cc Inline 6-Cylinder Engine
55bhp
Single Solex Carburetor
4-Speed Manual Transmission
4-Wheel Independent Suspension
4-Wheel Hydraulic-Assisted Drum Brakes

*One of only 38 built
*Short-wheelbase Type 230 offered only in 1937
*Two-seat roadster body with rumble seat
*In largely original overall condition

THE MERCEDES-BENZ 230

From 1935 through 1938, Mercedes-Benz turned out one technological tour de force after another in its battle with Auto Union for Grand Prix supremacy. In 1937, Mercedes' 646-horsepower W125 won the championship, propelling the company to ever-greater heights as a maker of prestigious, highly advanced automobiles.

While offering its magnificent 500K to those at the upper end of the market, Mercedes presented its Type 230 for customers whose means were more modest, but whose tastes were no less refined. For 1937, the Type 230 was available in a number of body styles, including a two-door Special Roadster for those entranced by the racing exploits of Rudi Caracciola. While the sedans and four-door cabriolets upgraded to a longer-wheelbase (120-inch) version of Mercedes' box-section chassis, the Roadster retained the more agile short-wheelbase (106.3-inch) version from 1936 even as it incorporated the rest of the improvements of the "W143" generation that was new for 1937, principally a four-speed fully synchronized transmission.

Within coachwork designed in-house and built by Mercedes at Sindelfingen, the Roadster seats just two in the main driver-passenger compartment. Occasional passengers can be accommodated by a rumble seat, which normally remains hidden to preserve the sporty sweep of the bodywork from the slightly raked grille to the downward-sloping rear deck. The line is uninterrupted by any form of integral folding convertible top; taking shelter from the elements requires attaching a separate top to the buttons on the rear deck and windshield. A mildly elongated tail hints at aerodynamic efficiency, as do sweeping front fenders. A trio of headlights and a pair of horns are mounted on a bar across the grille, announcing the car's arrival day or night.

The Type 230 derives its model designation from an inline six-cylinder side-valve engine that displaces 2,229cc (2,213cc for tax purposes) from a bore and stroke of 72.5 x 90mm. Its single Solex carburetor delivers the fuel-air mixture into a combustion chamber with a compression ratio of 6.6:1, resulting in output of 55 horsepower at 3,600 rpm and 100 lb-ft of torque at 1,800 rpm. With a curb weight of 2,860 pounds, the Type 230 has a top speed of 72 mph, or 116 km/h on the VDO speedometer at the center of a gauge cluster just to the right of the steering column.

THE MOTORCAR OFFERED

The Type 230 Special Roadster on offer, chassis number 155157, has been part of a noteworthy Mercedes collection in Southern California since April 2013. When it was purchased in Germany, it had recently emerged from a 27-year hibernation that included restoration and refurbishment work by its German owner, who had purchased the car in the Netherlands in 1980 and took it off the road no later than 1986.

The car was repainted in its original red, and its cream-colored leather was replaced during the restoration. The aluminum trim was refreshed but still shows a light patina of use, testifying to the car's overall originality. An unnumbered engine block identifies this component as a replacement sourced at an unknown date, perhaps even prior to World War II. The odometer currently reads 41.6 kilometers, which may or may not reflect actual use since restoration. We are advised by the vendor that the car is in good working order, with all systems functional. The car retains its original Bosch 6-volt electrical system.

While more than 20,000 W143s were produced by Mercedes from 1937 to 1941, only 38 of those were short-wheelbase Roadsters like chassis number 155157. Few of those will have survived the intervening eight decades, making this dashing car even rarer today than it was when new. For buyers seeking an unusual yet not extravagant sporting Mercedes, Type 230 Special Roadster number 155157 presents an uncommon opportunity to enjoy a solid example of an aspirational roadster developed at the height of Mercedes' prewar glory.
Saleroom notices
Please note that this lot - whilst indeed special - is correctly designated as a roadster, and not as cataloged, a 'special roadster'. Also note, the title for this vehicle is in transit