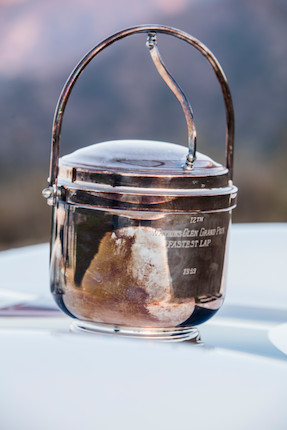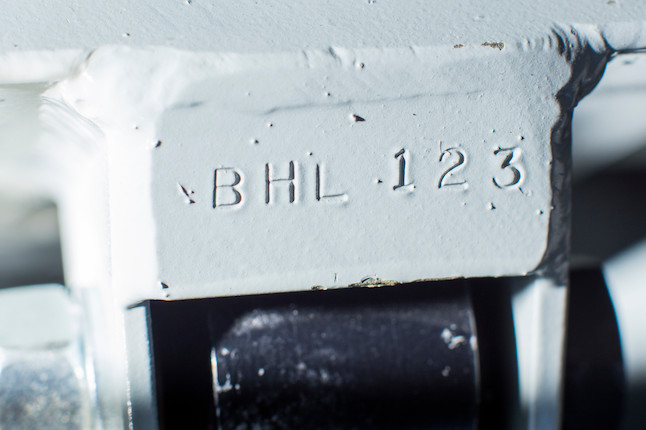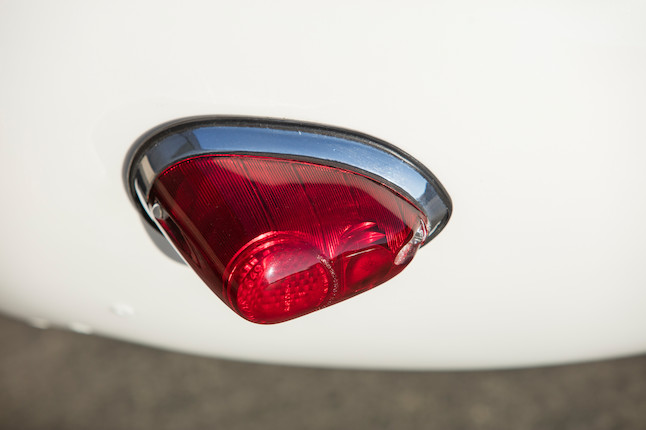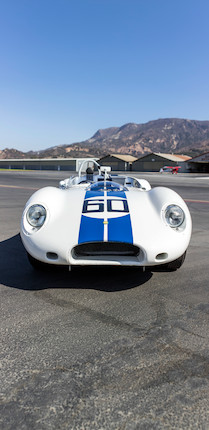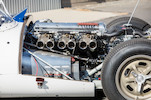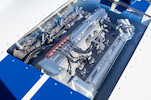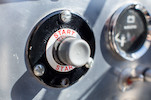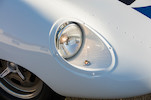 Ex-Team Cunningham
1959 Lister-Jaguar Sports Racer
Design by Frank Costin
Amended
17 January 2019, 11:00 MST
Scottsdale, The Westin Kierland Resort & Spa
US$2,000,000 - US$2,600,000
Own a similar item?
Submit your item online for a free auction estimate.
How to sell
Looking for a similar item?
Our Collector Cars specialists can help you find a similar item at an auction or via a private sale.
Find your local specialist
Ex-Team Cunningham
1959 Lister-Jaguar Sports Racer
Design by Frank Costin
Chassis no. BHL 123
Engine no. LB2118-8

3,781cc DOHC Jaguar 6-Cylinder Engine
3 Weber 45 DCO3 Carburetors
Est. 300bhp at 6,000rpm
4-Speed Manual Transmission
4-Wheel Independent Suspension
4-Wheel Disc Brakes

*Exceptional period racing history in the hands of Stirling Moss, Walt Hansgen Ivor Bueb and Bob Grossman
*The 1959 SCCA C-Modified National Championship Winner
*Among the most original examples extant
*Documented in numerous books and historical documents, and many charming archival photos

THE LISTER SPORTS RACING CARS

Much due to the tragic fire at the Jaguar works facilities, destroying Jaguar's competition department and successor to the all-conquering C and D-Types, actually gave Brian Lister an 'in' to get started and producing some spectacular and further developed sports racing machines using Jaguar's tested XK powerplant. Brian Lister had styled this entirely distinctive body form to weave its way brilliantly through FIA 'Appendix C' screen-height regulations and to minimize frontal area despite the considerable height of the model's primary power unit – the twin-overhead camshaft 6-cylinder Jaguar engine. The new design's nose bonnet section featured deeply scalloped valleys between the front-wheel fenders and a central hump enclosing the engine. At its rear end this cam-box clearance hump fell away sharply to a low-level scuttle, from which the windscreen Perspex then rose to the required regulation height – being measured (most significantly) from well below overall engine height. The rear body section deck was then level with the top of the windscreen (windshield?), with flared rear wings enclosing the wheels and a shapely headrest behind the driver.

Brian Lister had drawn this body shape in elevation and section, before presenting his drawings to Cavendish Morton who produced an artist's impression perspective painting. This was put out as a 'taster' to the press before the first car was built. The aluminum body panels for the production run of cars were then formed by Williams & Pritchard in Edmonton, North London. Len Pritchard had wartime aircraft industry experience of forming lightweight magnesium-alloy panels and he suggested to Brian Lister that panels in magnesium instead of aluminum could save half the weight...despite doubling the price!

In 1957, Lister presented the first Jaguar-powered sports racer to the global racing world, which received bush? success in the hands of skilled driver, Archie Scott-Brown. Lister's sponsor, British Petroleum, had been seeking a team of large-displacement sports racing cars to challenge Aston Martin and the Ecurie Ecosse Jaguars, both of whom ran under the Esso Petroleum banner. The next batch of cars went to legendary US-based Team Cunningham to complement and, eventually replace his older D-Type Jaguars. American sportsman Briggs Cunningham was indisputably one of the most pivotal figures in postwar sports car racing, making a profound impact as a driver, team owner, and constructor. His contributions to both motor racing and competitive sailing eventually led to his induction in the Motorsports Hall of Fame of America, the International Motorsports Hall of Fame, and the America's Cup Hall of Fame.

In 1959. Lister would restyle the initial bodywork-design. Famed de Havilland aeronautical engineer Frank Costin was enlisted for the task and began redesigning the bodywork. Costin was a great man for the job, having created bodywork for Grand Prix cars in the early 1950s, which had influenced front-engined GP design for years to come. Frank Costin's brother was the co-founder of Cosworth Engineering.

THE MOTORCAR OFFERED

Here we are delighted to offer one of those coveted cars. In fact, Chassis BHL 123 is arguably one of the most historically important and best kept examples of the entire run of both the Costin and Knobbly-Listers. BHL 123 was originally purchased by Mr. Briggs Cunningham for his legendary racing team and prepared by his team chief mechanic Alfred Momo. The Jaguar-powered Costin-Lister's first outing was the inaugural 12 Hours of Sebring race in 1959, and the drivers entrusted with BHL 123 was none less than ex-Jaguar works driver Ivor Bueb, and the great Stirling Moss, with Russel Boss enlisted as reserve driver. BHL 123 was 2nd on the competitive grid, and optimism was high in the Cunningham Team. With Stirling Moss behind the wheel, and holding a steady third place, the legendary driver made a scheduled pit stop. Impatient to rejoin the race, Moss shot away before the tank was full and subsequently ran out of gas on the Floridian race track! Not giving up yet, Cunningham teammate Walt Hansgen tried, but to no avail. Stirling Moss then hitched a ride back to the pits to get a gas can on a Marshals motorcycle, but was the disqualified for using outside help, leaving his place to the Scuderia Ferrari-entered Ferrari 250 Testa Rossa driven by Phil Hill, Dan Gurney, Chuck Daigh and Olivier Gendenbien.

The following racing history of BHL 123 was indeed more successful, and in the hands of Walt Hansgen, the Cunningham Lister became the one to beat. Hansgen drove the car to four superb first-place finishes at these prominent venues: Virginia International Raceway, Cumberland International Races, Bridgehampton and Watkins Glen. Furthermore, Walt Hansgen achieved second and fourth place finishes in BHL 123, thereby capturing the 1959 SCCA C-Modified National Championship. BHL 123 was also raced by team owner Briggs Cunningham personally, placing third at Thompson Raceway.

In 1961, the Costin-Lister was acquired by well-known eastern US sports car dealer and racing driver, Bob Grossman. Grossman later sold the BHL 123 to Phil Forno, who raced it with co-drivers Ed Crawford ad Dick Thompson. By the mid-1970s, where it was campaigned by Tony Crossingham. A few years later, the Costin-Lister was purchased by William Symons, who sold it in 1983 to Chris Drake. BHL 123 would return to America where Dean G. Watts purchased the car and restored it. BHL 123 then went back to the UK around 1990, where it was purchased by Dan Margulies, who registered the car with FIA Historic paperwork. The car when through a few more hands in the UK before returning to the US, where it joined the Silverman collection in 2000. Around this time, the Lister experts at The Vintage Connection in Oklahoma City performed a restoration on BHL 123, which was later refreshed in 2008 and 2009. While in Silverman's hands, the Costin-Lister regularly challenged other competitive sports racing cars, such as Ferrari 250 Testa Rossas, Jaguar D-Types, Maserati 300Ss and Aston Martins.

BHL 123 is offered with an abundance of rare parts, as well as a comprehensive history file containing numerous photos from its incredible racing career in the hands of some of the greatest drivers of the era, as well as copies of many articles and registries. It is safe to say that BHL 123 is very well documents. Today these incredible Lister's are considered the further development of Jaguar's legendary D-Type, and play a major role in historic sports car racing throughout both the USA and Europe. As offered here BHL 123 survives as a unique historic document for the contemplative collector, while also having self-evident potential as an active historic racing car for a new 'user' owner.
Saleroom notices
Offered on a Bill of Sale.