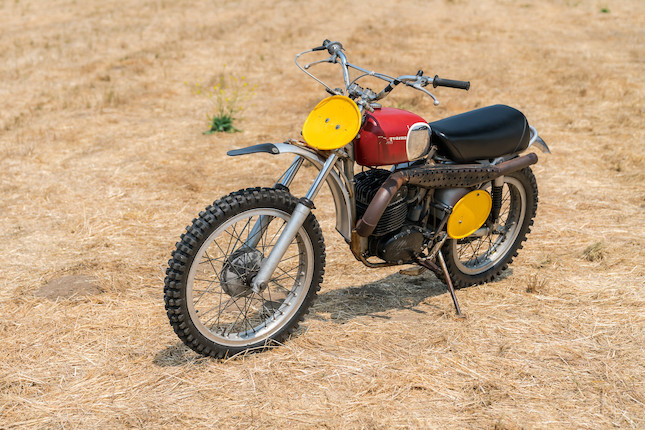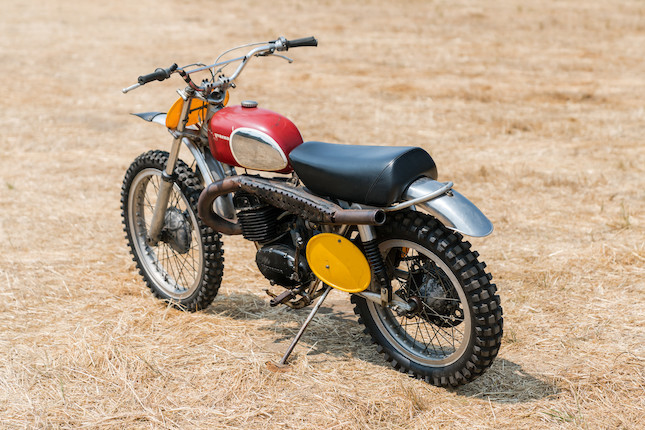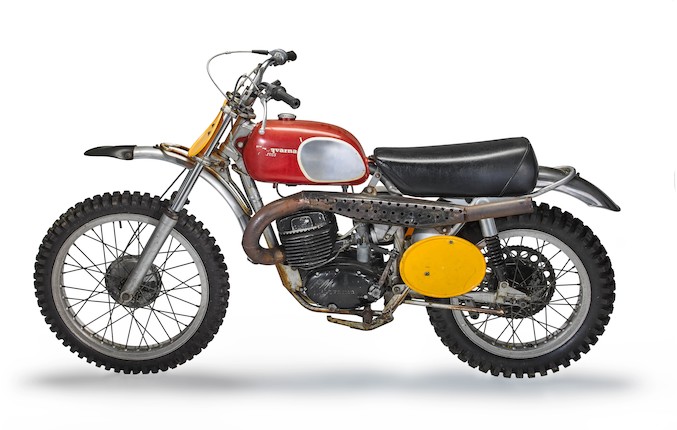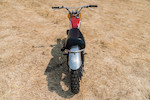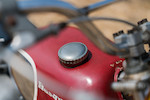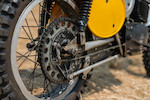 Owned and ridden by Steve McQueen in the film "On Any Sunday",1970 Husqvarna 400 Cross
Frame no. MH1341 Engine no. 401124
Amended
6 October 2018, 11:00 PDT
Barber Motorsports
Sold for US$230,500 inc. premium
Own a similar item?
Submit your item online for a free auction estimate.
How to sell
Looking for a similar item?
Our Motorcycles specialists can help you find a similar item at an auction or via a private sale.
Find your local specialist
Ask about this lot
Client Services (Los Angeles)
Client Services (New York)
Client Services (San Francisco)
Owned and ridden by Steve McQueen in the film "On Any Sunday"
1970 Husqvarna 400 Cross
Frame no. MH1341
Engine no. 401124
• In original condition
• One of the most iconic machines of all time


Before the era of big celebrity endorsements, Husqvarna Motorcycles had two heavy hitters already in its corner. Malcolm Smith, arguably the best-ever all-around rider, and Steve McQueen, movie star and uncontested arbiter of what was hip and cool, both rode Huskies. A shirtless McQueen could be seen on the cover of Sports Illustrated, bronzed and muscled, charging his 400 Cross across the Mojave Desert, and Smith's exploits aboard a 250 Cross were featured in everyone's all-time favorite motorcycle movie, On Any Sunday. Thus began the ascendancy of Husqvarna and the popular explosion of the sport of motocross.

Perhaps more than any other models, it was the agile, lightweight two-strokes from Husqvarna that spelled doom for big hulking four-strokes that once held sway in scrambles and desert racing. In the late 1960s and '70s the Swedish company would win 14 world motocross championships, countless medals in ISDT and enduro competition, and 11 Baja 1000 victories, three of the latter coming on Huskies ridden by Smith. Unheard of on this side of the Atlantic when the Sixties began, Husqvarna's series of two-stroke machines – first a 250, then a 360 that grew to 400cc – featured breathtakingly lusty single-cylinder engines suspended in lightweight steel frames. As this was before flexible plastics, the bikes came fitted with alloy fenders front and rear, and painted steel gas tanks with the brand's signature chromed panels, intended prevent a rider's knees from marring the paint. The 400 Cross in particular was a handsome, comparatively airy, big-bore motocrosser that combined fearsome power, superior handling and rakish good looks – a winning combination that quickly made headlines.

Promoter Edison Dye, often referred to as the "father of American motocross," took notice and soon began importing Husqvarna's dirtbike line into the United States. It wasn't long before the Husky's attributes became renowned among the relatively small but growing fraternity of serious off-road riders in America, Smith and McQueen included.

This particular example, serial number MH1341, was one of the first 400 Cross models brought into the U.S. by Dye. It was purchased in February of 1970 by McQueen – like most of McQueen's vehicles, purchased through his production company, Solar Productions. While its famous owner was Hollywood's highest paid actor at the time, the Husqvarna became something of a movie star in its own right, featured in the memorable beach riding scenes that closed On Any Sunday – McQueen riding, of course, alongside Smith and Mert Lawwill.

The movie remains a favorite of motorcyclists almost a half-century after its debut. Directed by Bruce Brown of Endless Summer surf flick fame, filming began in late 1969, funded by $300,000 from McQueen through Solar. In all, 57 miles of film was shot, edited down to 90 minutes. The movie, anchored by Lawwill's ill-fated 1970 AMA title defense and by the ever-smiling Smith's far-flung adventures, was ahead of its time in the use of super-slow motion and tightly cropped telephoto shots. McQueen was featured, too, blasting to a 10th place finish in the Elsinore Grand Prix off-road race. On Any Sunday opened in July of 1971 in Los Angeles where it broke all-time attendance records. It was nominated for the Best Documentary Academy Award that year. "Whatever you do, don't miss it," Cycle World magazine told readers. "It is, without question, the finest motorcycle movie ever made."

MH-1341 was one of five Husky 400s owned by McQueen, but we know it is the "Beach Bike" from the movie thanks to the U.S. military's fondness for order and paperwork. The closing sequence was shot at Camp Pendleton, a Marine Corps training facility on the Pacific Coast just north of San Diego. McQueen's celebrity played a big part in gaining access to the base's shoreline, usually closed to the public, but before any riding could take place the Marines needed the bikes' VIN numbers on file. A letter from Brown to Pendleton's Public Affairs Office duly noted: "Mr. Steve McQueen, Husqvarna MH-1341; Mr. Malcolm Smith, Husqvarna MH-1221; Mr. Mert Lawwill, Greeves 36MX4C319."

A copy of that letter is included in the sale, as is the original invoice to Dye from Husqvarna in Sweden, the official Manufacturer Statement of Origin, the invoice to Solar Productions from Dye and the transfer of ownership card from the California Department of Motor Vehicles naming Solar Productions the new owner. Perhaps most interesting is what is thought to be McQueen's "lucky penny," an uncirculated 1960 1¢ coin (1960 being the birth year of son Chad) that was found inside a clear plastic case tucked away between the engine and frame. These items and more are all to be conveyed to the new owner of MH1341.

Since being acquired by the current vendor in 2008, the McQueen Husky has been gently reconditioned, only doing what was necessary to get it in running order (i.e., a rebuilt transmission) and has largely been on static display, including at the San Diego Auto Museum. It is essentially as McQueen last raced it, fitted with a compression-release lever, modified cylinder head and modified exhaust pipe – all period-correct and attesting to the competition intentions of its first owner. Supported by a comprehensive amount of original documentation proving the bike's origin and ownership, MH1341 is truly an impressive piece of moto-history.
Footnotes
As with all Lots in the Sale, this Lot is sold 'as is/where is' and Bidders must satisfy themselves as to the provenance, condition, age, completeness and originality prior to bidding.
Saleroom notices
Offered on a Bill of Sale.