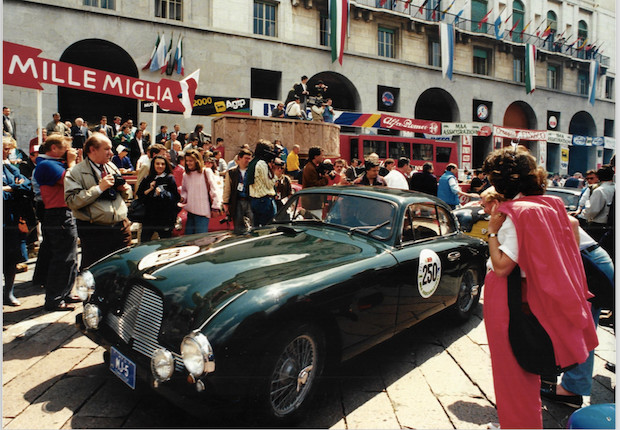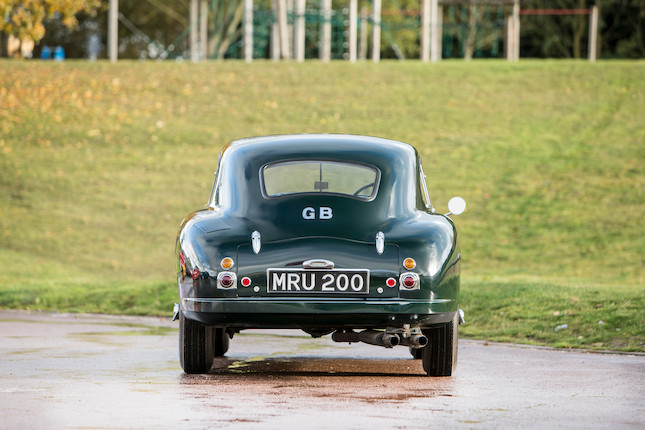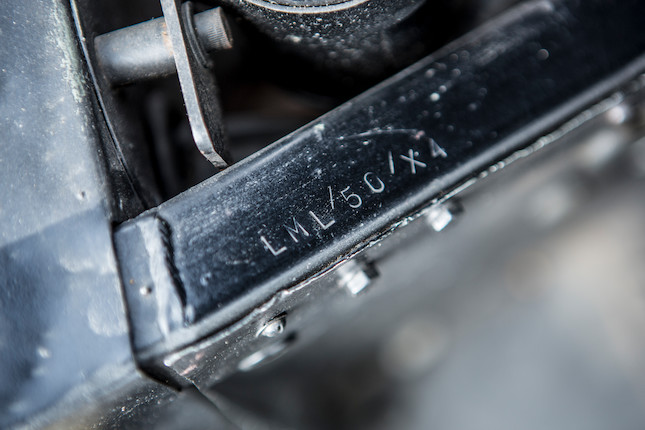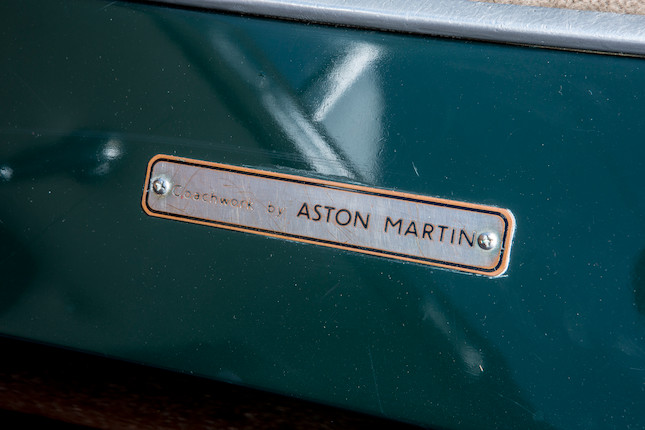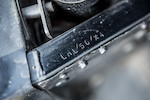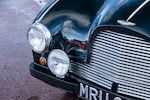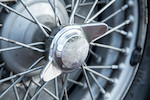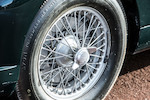 1953 Aston Martin DB2 Vantage 'X' Series Sports Saloon
Registration no. MRU 200 Chassis no. LML/50/X4
3 December 2018, 14:00 GMT
London, Olympia
Sold for £201,250 inc. premium
Own a similar item?
Submit your item online for a free auction estimate.
How to sell
Looking for a similar item?
Our Collector Cars specialists can help you find a similar item at an auction or via a private sale.
Find your local specialist
Ask about this lot
Richard Stafford
Specialist, Head of Research
The Property of Elliot Moss, son of Sir Stirling Moss
1953 Aston Martin DB2 Vantage 'X' Series Sports Saloon
Registration no. MRU 200
Chassis no. LML/50/X4
*One of only 5 'X' Series Cars built
*In the present ownership for more than 25 years
*A gift from Peter Livanos to the current owner
*Retains matching numbers Vantage engine
*Mille Miglia eligible

Footnotes

'The DB2 is a very fast sportscar of immense stamina, as a long list of racing successes has proved. (The) model is remarkable for its comfort and luxury, and is also about the easiest thing there is to drive, outside of the 'automatic transmission' carriages. Whether one would go shopping, to the theatre, on a long-distance tour, or even race at Le Mans, one could have no more perfect companion than the Aston Martin.' - John Bolster, Autosport.

This DB2's unusual chassis number identifies it as coming from an exclusive batch of five cars ('LML/50/X1' - 'LML/50/X5') produced randomly within the normal production run among chassis '240' to '278', all of which were finished in November 1952. It is understood that the 'X' stands for experimental and it is quite likely these five cars were retained to test developments intended for the forthcoming DB2/4. '

X4' was delivered on the 31st December 1952, and was the third of these 'X' series cars to be delivered. A copy of its build sheet on file confirms that as new it wore the distinctive registration 'MRU 200', that it retains to this day, and that this rare experimental example carried a 'VB6B' prefix Vantage engine, signifying larger induction manifolds, also the sale that it still carries 66 years later.

The DB2 was sold through Tice & Son Ltd., to M.A.C. Drummond, of the Cadland Estate in Fawley, near to Southampton, as new it wore black paintwork and a contrasting red interior. As with many Astons, the car was in need of regular maintenance by the factory from day one. In fact, it had a service 8 days after delivery and returned again before the end of January 1953 for repairs to the near side front wing – such was the enthusiasm of Aston's clientele as ever! Various items of servicing and repair are charted through to October 1956, but the most intriguing note on the Works document, is a simple annotation 'Took part in racing June 1953'. The nature of this is unknown at this time, but may well warrant research by the next owner.
A second custodian, W. Fullerton of The Gables in Dorchester Dorset is noted on the factory record, but no further keepers.

For the last 28 plus years the car has been the property of one of the most famous British motor racing families of all. In the mid-1980s, the car came onto the horizon of then Aston Martin owner, long-time enthusiast and racer, Peter Livanos. It was acquired by him and would subsequently be leant to his friend Stirling Moss and wife Susie to campaign in the Mille Miglia in 1987. Sometime after this, when Sir Stirling's son, Elliot attended the Monterey Historic races at Laguna Seca, Mr. Livanos, walked a very young Elliot over to the DB2 and generously gifted the car to him! The Experimental DB2 has remained with Moss Jr. ever since.

In latter years, the car has been on display at the British Motor Industry Heritage Trust, alongside other prominent British Motor Cars. Today, the Aston has aged a little during its current custody, having a nice mellowed feel to its exterior, which was probably repainted to the current British Racing Green in the early 1980s, while the tan interior leather shows only limited wear, owing to modest use. Due to its display storage rather than use, a proper mechanical check over would be advised.

After this long custodianship, Elliot Moss has reluctantly decided to part with the car to further another project in the career that he chose as a chef, bringing this fascinating car to the market. With an early experimental history and association with two of the most prominent luminaries in the Aston Martin story, this unique DB2 Vantage has much to offer.