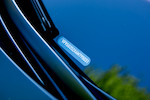 2012 Bugatti Veyron Super Sport Coupé
13 July 2018, 14:00 BST
Chichester, Goodwood
Sold for £2,045,500 inc. premium
Own a similar item?
Submit your item online for a free auction estimate.
How to sell
Looking for a similar item?
Our Collector Cars specialists can help you find a similar item at an auction or via a private sale.
Find your local specialist
The Last Super Sport built
2012 Bugatti Veyron Super Sport Coupé
Registration no. to be advised
Chassis no. VF9SG252X4M795031
* One owner
* Circa 550 kilometres from new
* Always serviced by Bugatti
* Serviced prior to sale
* Immaculate 'as new' condition
* Unique opportunity
Footnotes
'The Bugatti Veyron has recalibrated that which can be achieved by the motor car.' – Autocar.

To say that the Bugatti Veyron caused a sensation when it arrived in 2005 would be a gross understatement; for here was a car that didn't just rewrite the supercar rule book so much as tear it up and start afresh. All the more remarkable was the fact that the Veyron was the dream of one man: Ferdinand Piech, CEO of the Volkswagen Group, which had acquired the Bugatti brand in 1998. Piech's ambition was to create a car that had 1,000 horsepower at its disposal, could exceed 400km/h (250mph), and cost €1 million. Turning Piech's dream into a reality would prove to be an immensely difficult undertaking, even for a company with Volkswagen's technological resources, and the result would not see the light of day for another seven years.

Designed by ItalDesign boss Giorgetto Giugiaro, the first concept car – the EB118 – was displayed at the Paris Auto Show in 1998, featuring permanent four-wheel drive and a Volkswagen-designed W18 engine. A handful of variations on the theme were displayed at international motor shows over the course of the next few years before the concept finally crystallised in 2000 in the form of the Veyron EB 16.4. The latter was styled in house at VW by Hartmut Warkuß and featured an engine with 16 cylinders and four turbochargers – hence the '16.4' designation. It was named after Bugatti development engineer and racing driver, Pierre Veyron, who together with co-driver Jean-Pierre Wimille, had won the 1939 Le Mans 24-Hour race for the French manufacturer. But this was far from the end of the development process, and it would take another five years and an extensive shake-up of the project's management and engineering teams before production could begin, by which time an incredible 95% of components had been either changed or redesigned.

Effectively two narrow-angle 4.0-litre V8 engines sharing a common crankcase, the 8.0-litre W16 - just - met Piech's requirements, producing a maximum output of 1,001PS (987bhp) and 922ft/lb of torque, figures that would embarrass a current Formula 1 car. With a kerb weight of 1,888kg (4,162lb) the Veyron had a staggering power-to-eight ratio of 523bhp per ton. Tasked with transmitting this formidable force to the ground was a permanent four-wheel-drive, dual-clutch transmission system incorporating a seven-speed paddle-shift semi-automatic gearbox, the latter built by the British company, Ricardo, while to accommodate the Veyron's phenomenal top speed Michelin designed special run-flat PAX tyres. Piech had specified a maximum velocity of 250mph and the Veyron did not disappoint, with more than one tester – Top Gear's James May included - exceeding the target by a few miles per hour. At €1,225,000 (£1,065,000) the Veyron base price as also exceeded Piech's target comfortably.

To maintain stability at such high speeds, the Veyron has a few aerodynamic tricks up its sleeve, a hydraulic system lowering the car at around 140mph, at which speed the rear wing deploys, increasing downforce. But if the Veyron driver wishes to exceed 213mph (343km/h), he or she needs to select Top Speed Mode (from rest) before joining what is a very exclusive club indeed.

Jeremy Clarkson, reviewing the Veyron for The Times: 'In a drag race you could let the McLaren (F1) get to 120mph before setting off in the Veyron. And you'd still get to 200mph first. The Bugatti is way, way faster than anything else the roads have seen.' Yet despite its breathtaking performance, the Veyron contrived to be surprisingly docile at 'sensible' speeds. 'Bugatti says the Veyron is as easy to drive as a Bentley, and they're not exaggerating,' declared Autocar. 'Immediately you notice how smoothly weighted the steering is, and how calm the ride is.'

In a market sector many of whose protagonists can only be described a 'hard core', the Veyron contrived to be a remarkably civilised conveyance. 'When you climb aboard the Bugatti Veyron there are no particular physical contortions required of you by the world's fastest car, as there are in so many so-called supercars,' observed Autocar describing 'the most exquisite car cabin on earth.' The latter was found to be more than generously spacious for a two-seat mid-engined car, while in terms of interior equipment there was virtually no limit to what the, necessarily wealthy, Veyron customer could specify. Restricted rearward visibility is a frequent bugbear of mid-engined supercars, a problem the Veyron dealt with by means of a reversing camera.
In 2009, an open version of the Veyron – the Grand Sport – was announced, featuring a removable roof panel and 'emergency' soft-top. The following year Bugatti released the ultimate Veyron - the Super Sport - which came with 1,200bhp, 1,100ft/lb of torque, and revised aerodynamics. Only 30 were made, the very last of these truly fabulous cars being that offered here. An open version - the Grand Sport Vitesse - was introduced in 2012.

The SSC Ultimate Aero had taken the Veyron's title of 'World's Fastest Car' in 2007, but the Super Sport would soon put the upstart American manufacturer in its place. The redoubtable James May achieved a top speed of 259.49mph (417.61km/h) on 4th July 2010, and later that same day Bugatti test driver Pierre Henri Raphanel set a new mean best mark of 267.856mph (431.072km/h) at Volkswagen's test track near Wolfsburg in Germany. This had been achieved by deactivating the Super Sport's electronic limiter, which restricts top speed to 'only' 258mph (415km/h), causing some to question the figure's validity. Eventually, the Guinness Book of Records decided that the mark should stand. By the time Veyron production ceased in 2015, Bugatti had built only 450 of these quite extraordinary cars.

Car number '7.031', the historic Bugatti offered here is the very last Veyron Super Sport built and features kick-plates engraved with legend: 'THE LAST SUPER SPORT'. Finished in striking matt black with contrasting red leather interior, the Veyron has had only one owner and has covered circa 550 kilometres from new; always maintained by Bugatti, it will havie been serviced prior to sale and is presented in effectively 'as new' condition. Offered with a signed Bugatti Certificate, Configuration Form, and all books and tools, car number '7.031' represents a unique opportunity for the discerning collector to own part of the Veyron legend.

Please be advised that due to the limited number of kilometers recorded on the odometer, this Lot may incur a VAT liability upon registration in any EU country other than the UK.