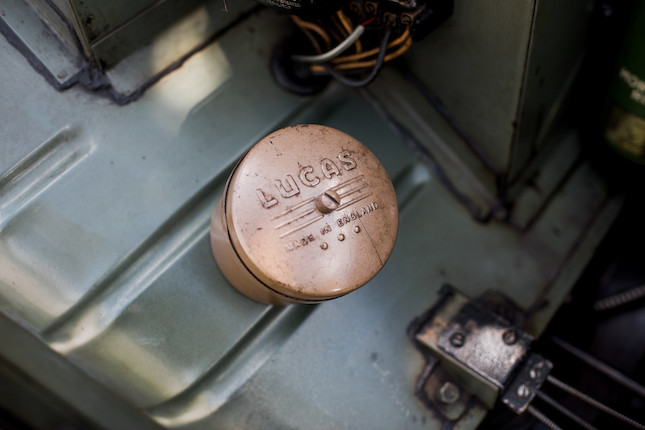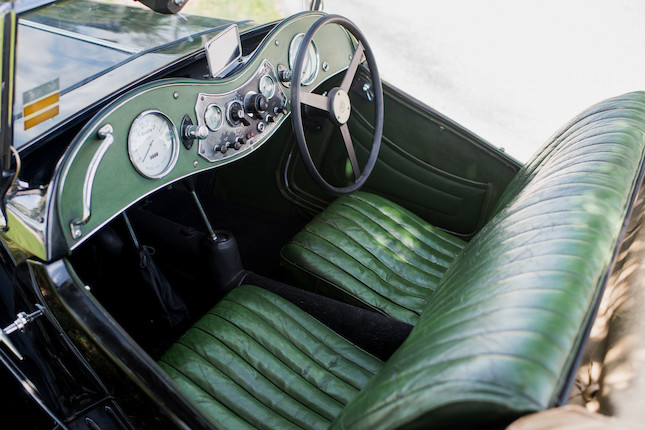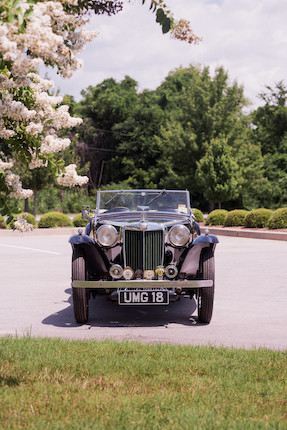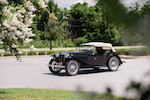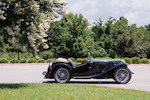 1948 MG TC Midget
Chassis no. TC/5112
Engine no. XPAG 5733

1,250cc OHV Inline 4-Cylinder Engine
2 SU Carburetors
54bhp at 5,000rpm
4-Speed Manual Transmission
Front Beam Axle with Leaf Springs - Live Rear Axle
4-Wheel Hydraulic Drum Brakes

*Offered from the Robert "Bob" Koons Collection
*Exceedingly original 28,000-mile example with factory paint and interior intact
*Fastidiously well-preserved by one owner for 51 years
*Offered with its original records, books, warranty card, tools, jack and weather equipment

THE MG TC

The right-hand drive TC Midget first appeared in 1946. Brought to the US in considerable numbers by GIs returning from England, the sporting little MG gained a strong following, especially in California and on the East Coast. These MGs had many endearing features, including a slab fuel tank, 19-inch diameter wire wheels, folding windshields, and octagonal dashboard instruments. Sales of these MGs excelled when a Life Magazine photographer captured one being driven underneath a big lumber carrier on a Los Angeles street. Many soon found their way into amateur racing, and almost every one of the legendary American sports car champions of the post-war era began their careers behind the wheel of a TC.

THE MOTORCAR OFFERED

With just over 28,000 miles, fastidiously preserved, and in unrestored condition throughout, this MG TC must be one of the most original examples left. The car was completed at the Abingdon MG works during the spring of 1948, and found its first owner, Mr. Bolton Drackett, in Ohio later that year. The TC remained with Drackett for two years. After, it was purchased by Mr. Clare Duckham of Dayton, OH, who would become the much-caring custodian for the next 51 years. In 2001, as Mr. Duckham moved to a retirement home, the highly original TC joined the famed collection of Columbia, SC-based Robert "Bob" Koons, where it has remained in excellent care ever since. Today, this spectacular MG TC remains in "Time Capsule" original condition. The car retains its original paint, interior, top and weather equipment. and matching-numbers mechanical components. Mr. Duckham who cherished this priced MG for more than half a century, would show it at occasional car shows in the 1970s, and kept meticulous, detailed service records (by date and mileage) for the car. Additionally, he kept the original owner's manual, warranty card, tool kit, and jack. Considering the 28,132 miles on the odometer, and overall original condition, this spectacular preservation-class MG TC stands out as a true survivor—showing just a lovely patina after 70 years. The car oozes with originality, and deserves serious consideration.
Saleroom notices
Please note, that this car has less than 12,000 miles on the odometer, and not 28,000 as stated in the catalog.