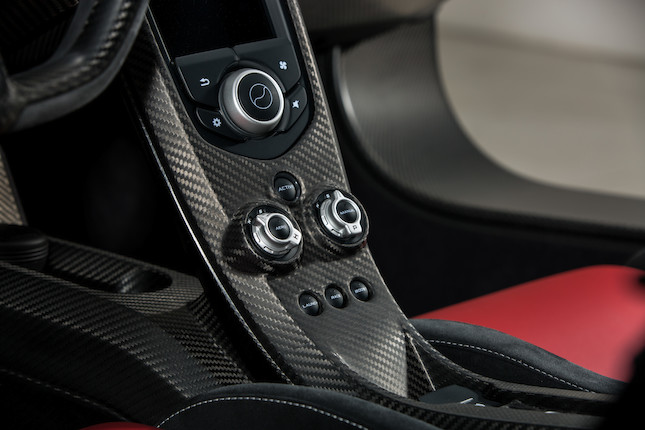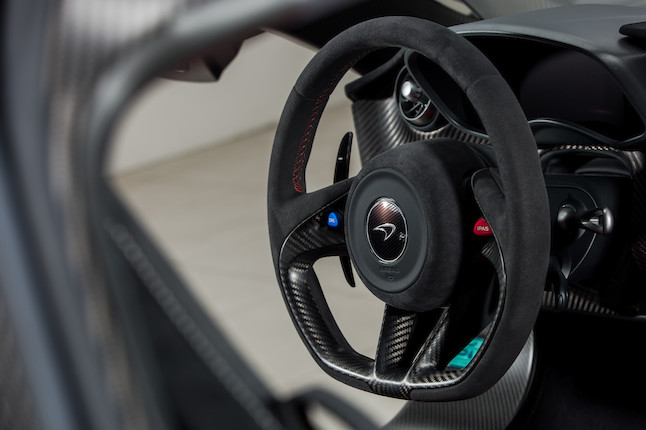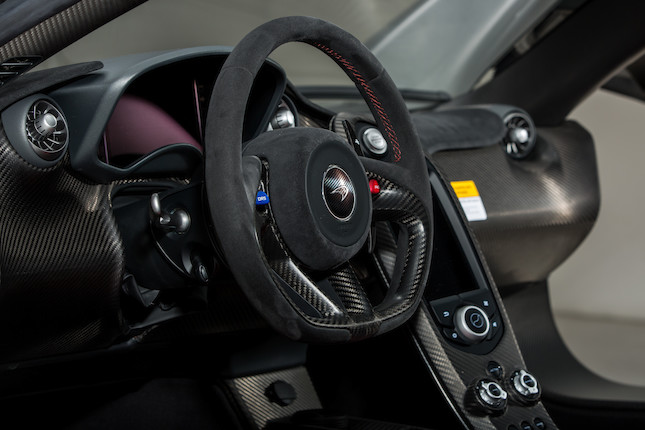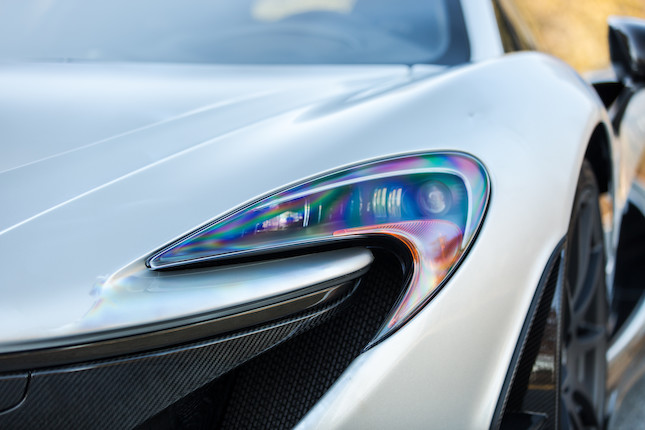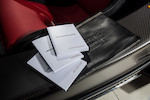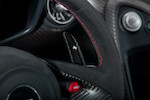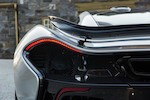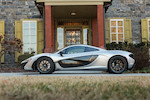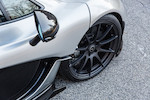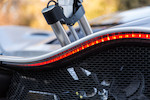 8 March 2018, 13:00 EST
Fernandina Beach Golf Club
Sold for US$1,710,000 inc. premium
Own a similar item?
Submit your item online for a free auction estimate.
How to sell
Looking for a similar item?
Our Collector Cars specialists can help you find a similar item at an auction or via a private sale.
Find your local specialist
Ask about this lot
Rupert Banner
VP, Business Development
Evan Ide
Vice President, Senior Specialist
Eric Minoff
Senior Specialist
2015 McLaren P1
VIN. SBM12ABA7FW000343

3,799cc DOHC Twin-Turbocharged V8 Engine
AC Permanent-Magnet Synchronous Electric Motor
903bhp at 8,250rpm
7-Speed SSG Transaxle with Manual Shifting Mode
4-Wheel Independent Proactive Adjustable Suspension
4-Wheel Carbon Ceramic Disc Brakes

*Practically new condition with less than 360 miles and just one owner
*Arguably the ultimate supercar of today and possibly tomorrow
*One of very few P1s finished in striking Supernova Silver
*Extreme cutting-edge automotive engineering and design

THE McLAREN P1

Released in 1993, the McLaren F1 redefined what a supercar is and quickly made its mark as one the of the most impressive cars ever built. To this day the F1 evokes emotion difficult to express on a page. In 2013, 20 years later, McLaren turned back to its legendary creation but this time as inspiration for the world's first hybrid Supercar. Determined to revolutionize the Supercar market again, McLaren engineers used a 3.8 liter DOHC twin-turbocharged and intercooled V8 mated with an AC permanent-magnet synchronous electric motor to generate 903bhp. This stunning piece of engineering is mated to a carbon fiber MonoCage. It serves as the passenger compartment, safety cell, and the chassis' major structural component. The entire MonoCage, including roof and integrated battery compartment, weighs just 90kg!

The bodywork has been 'shrink-wrapped' over the mechanical hard points and the cockpit has been placed at the exact center of the chassis. Helping keep the stunning powertrain tight to the road are active aerodynamic systems, which reduce drag and maximize downforce. The most impressive of which is the RCC (Race Active Chassis Control) system that provides unprecedented chassis adjustability through independent hydro-pneumatic control of spring rate and damping at each wheel. Another active aerodynamic feature are the movable front and rear wings that can produce a peak of 600kg of downforce in Race mode. All of these features add up to propel the P1 from 0-60mph in 2.7 seconds, and to 100mph in 5.1 seconds, and can achieve a top speed of 217mph.

This outstanding performance requires equally special brakes, and the P1 has those as well. Equipped with four-wheel carbon ceramic brakes with six-piston front calipers and four-piston rears, the P1 discs can absorb 50 percent more energy than conventional ceramic brakes. The P1 is also furnished with Brake Steer – a feature now banned in F1 for providing too much of an advantage – the system applies brake force to the inner wheel upon entry to a fast corner to bring the car's nose tighter to the apex. Upon exiting the corner, the same wheel is trimmed, pushing the torque to the outer wheel for increased traction while accelerating. In describing his road test, Daniel Pund of Car and Driver wrote, "It feels lithe and alert and well-mannered and entirely crackle-worthy. It is every bit as great to drive as you might hope it to be."

Hand-built to custom order at McLaren's Woking, England based state of the art and laboratory-like facilities, the P1 stems from a company deep-rooted in motor sport and performance automotive engineering. The company, the namesake of legendary racing driver Bruce McLaren, has been run for the past three decades by Ron Dennis, another motor sport great.

A synthesis of space age and Formula One technology, The P1 is a true modern automotive masterpiece of inspired design and engineering supremacy. Absolutely vicious acceleration with superb handling and braking deliver an exhilarating on-track experience, while remaining remarkably usable on the road.

Many will agree, that the P1 is the ultimate supercar of today and possibly tomorrow.

THE MOTORCAR OFFERED

Offered here is P1 number 343 of the total 375 car production-run, of which just about 150 examples were built for the US market like this car. This striking supercar remains in essentially brand-new condition and has covered just 355 miles from the time of cataloguing. This car was completed at the McLaren factory in October of 2014, and originally shipped to McLaren Philadelphia, before the cars first owner and sole owner, a New Jersey-based enthusiast took delivery. The new McLaren had been built as a US-market car and is one of very few examples finished in the striking Supernova Silver exterior color; the color McLaren called the closest to the one they used on their Formula 1 team cars. Letters on file indicate several special-order options fitted to P1 number 343 at MSO (McLaren Special Operations), including a wider driver seat, Harissa Red leather seats with Carbon Black Alcantara panels, P1 logo in headrests, a six-point seat belt harness, and satin lacquer finish to rockers and tub.

The P1 comes complete with its factory delivered accessories; including the carbon fiber key box with the spare key, tools and books in the leather pouch, leather binder with plaque, window sticker, fire extinguisher and charging station. P1 number 343 has been serviced by McLaren Philadelphia since new, and never been out on a wet or foul weather day - it remains in practically showroom fresh condition.

An instant collector car, all 375 examples of the now legendary P1 were allocated nearly immediately after being released, and very few occasions come up to acquire a P1 today.