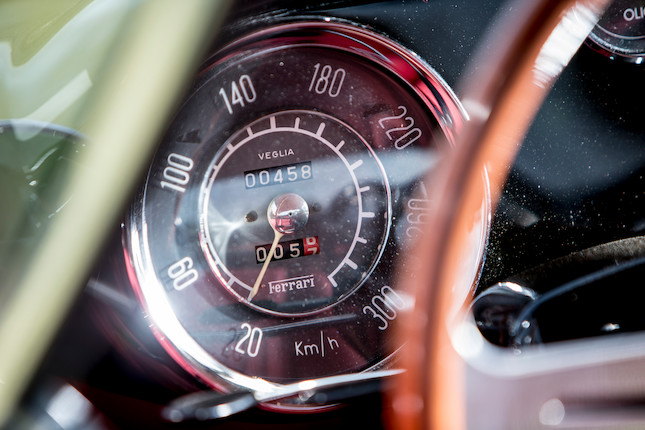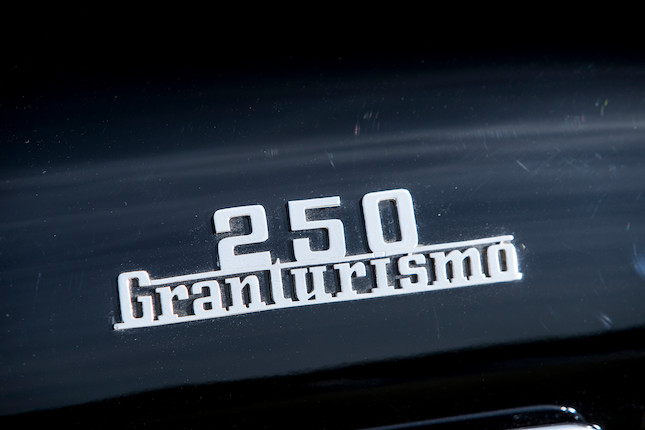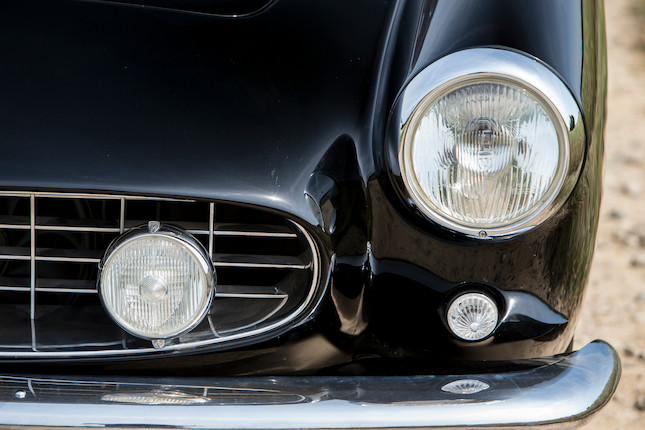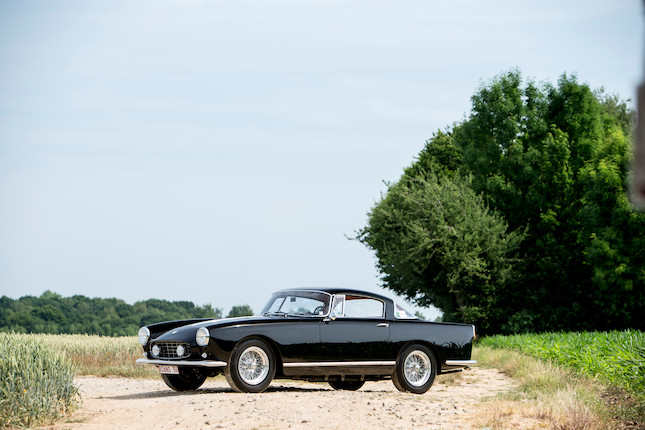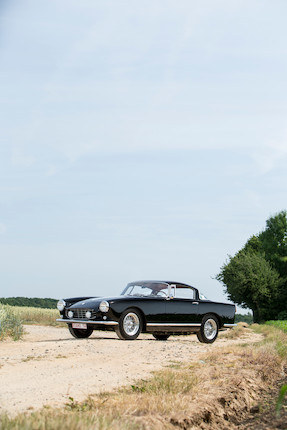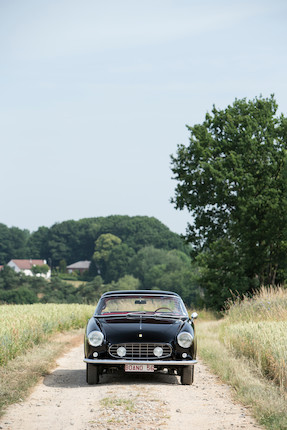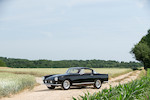 Ex-J.B. Durham
1956 Ferrari 250GT Berlinetta
Coachwork by Carrozzeria Boano
18 August 2017, 10:00 PDT
Carmel, Quail Lodge & Golf Club
Sold for US$1,133,000 inc. premium
Own a similar item?
Submit your item online for a free auction estimate.
How to sell
Looking for a similar item?
Our Collector Cars specialists can help you find a similar item at an auction or via a private sale.
Find your local specialist
Ex-J.B. Durham
1956 Ferrari 250GT Berlinetta
Coachwork by Carrozzeria Boano
Chassis no. 0543GT
Engine no. 0543GT

2,953cc SOHC V12 Engine
Triple Weber Carburetors
240bhp at 7,000rpm
4-Speed Manual Gearbox
Front Independent Suspension - Live Rear Axle
4-Wheel Drum Brakes

*Period SCCA Racing Career
*Exquisite restoration
*Ferrari Classiche certified
*Exhibited at Villa d'Este Concorso d'Eleganza in 2016
*Marcel Massini report on file
*Mille Miglia eligible

THE BOANO-BODIED 250GT

By the end of the 1950s, road car production had ceased to be a sideline for Ferrari and was seen as vitally important to the company's future stability. Thus the 250, Ferrari's first volume-produced model, can be seen as critically important, though production of the first of the line - the 250 Europa, built from 1953 to '54 - amounted to fewer than twenty. Before the advent of the Europa, Ferrari had built road-going coupes and convertibles in small numbers, usually to special customer order using a sports-racing chassis as the basis. Ghia and Vignale of Turin, and Touring of Milan were responsible for bodying many of these, but there was no attempt at standardization for series production and no two cars were alike.

The introduction of the 250 Europa heralded a significant change in Ferrari's preferred coachbuilder; whereas previously Vignale had been the most popular carrozzeria among Maranello's customers, from now on Pinin Farina (later Pininfarina) would be Ferrari's number one choice, bodying no fewer than 48 out of the 53 Europa/Europa GTs built. Pinin Farina's experiments eventually crystallized in a new Ferrari 250GT road-car that was first displayed publicly at the Geneva Salon in March 1956. However, the Torinese carrozzeria was not yet in a position to cope with the increased workload, resulting in production being entrusted to Carrozzeria Boano after Pinin Farina had completed a handful of prototypes.

Ex-Farina and Ghia designer Mario Felice Boano had founded Carrozzeria Boano in 1954 together with his son Gian Paolo and partner Luciano Pollo. When father and son left for FIAT, Pollo was joined by Boano's son-in-law, Ezio Ellena and the company changed its name to Carrozzeria Ellena. 130-or-so Boano and Boano/Ellena 250GTs (all left-hand drive) were made between 1956 and 1958, the split being approximately 80/50 in favour of the Boano, the later Boano/Ellena cars being distinguished - generally but not exclusively - by a higher roof line and the absence of quarter-lights in the side windows.

These cars represented a significant departure for Ferrari. Driver and passenger comfort were taken seriously for the first time; the interior was more luxurious, seats were broader and there was less noise intrusion. By this time there was also synchromesh in the gearbox, which, combined with a softer ride and light steering, was exactly what was expected by the increasingly important North American market. However, the Boano and Boano/Ellena-bodied models' mechanical similarity to other arguably more desirable, competition-orientated members of the 250GT family resulted in a number of them being converted, and original survivors are relatively rare today.

THE MOTORCAR OFFERED

Records show that Ferrari 250GT chassis '0543' was completed on 16th July 1956 and sent from the factory to Carrozzeria Boano for bodying. As such it was the 56th car of this series to be built, and was finished in silver with a tan interior. After completion, the car was delivered new later that same year to Autoval SA, a dealer in Paris, France. Subsequently exported to the USA, it reappeared there in 1958 in the joint ownership of Chuck Sweeney of Santa Barbara, California and Bill Woodward of Hawaii. '0543' was subsequently raced by at various venues during 1958 including Palm Springs and Santa Barbara in California, and Dillingham Field in Hawaii (as illustrated).

At the conclusion of this brief racing career, '0543' was sold to a Mr. Bentley in Vancouver, Canada, passing through several more hands in Canada before being sold in 2006 to one J B Durham of Dallas, Texas. In this period the Ferrari was treated to a concours quality restoration, putting it into the stunning black scheme that the car still wears today. The Ferrari was shown by Mr. Durham at the 2006 Meadow Brook Hall Concours d'Elegance in Rochester, Michigan and in 2007 was sold to noted collector and enthusiast Kevin Cogan of Louisville, Kentucky.

After more than 5 decades in North America the car returned to Europe where it has been domiciled since. In the present custodian's hands for more than 5 years, its owner, a Belgian Ferrari collector, reports a carefully executed enhancement of an already very fine restoration. The body and paintwork was fully restored by Bachelli & Villa 'Autosport' Modena, while the interior was renewed to an exacting standard by noted experts Tappezzeria Luppi also of Modena.
The mechanicals including gearbox, engine, carburetors, suspension, axles and brakes were rebuilt by Belgian Ferrari specialist 'L'Officina' and invoices for around circa $200,000 together with a photographic record of the work are on file. Testament to the condition of the car it was invited to the highly coveted Concorso d'Eleganza at Villa d'Este in 2016. In addition it has been Factory Classiche certified, has a 2016 FIVA ID card # 063025 and comes with cancelled 2007 US Kentucky title and current Belgian 'carte grise' registration document.

More refined and practical than any previous road-going Ferrari yet retaining the sporting heritage of its predecessors, the 250GT Boano is a landmark model of historical significance of which '0543' is a fine example.