The December Sale / 1996/2009 'Formula 1' Derived Road Car F1R (Road) Chassis no. 7A4N9N319S106N52R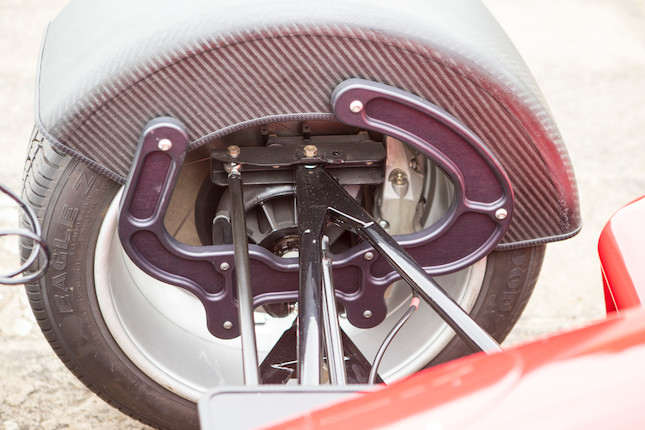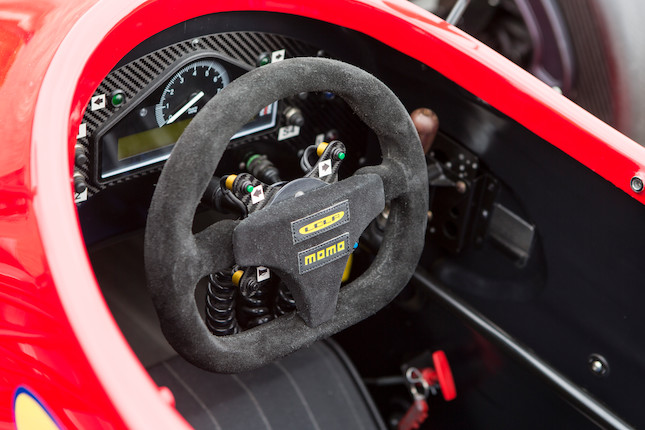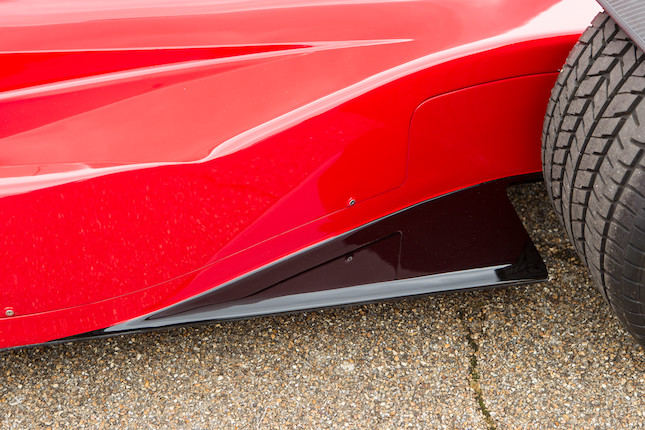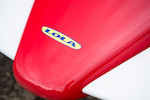 1996/2009 'Formula 1' Derived Road Car F1R (Road)
7 December 2016, 16:00 GMT
London, Olympia
Own a similar item?
Submit your item online for a free auction estimate.
How to sell
Looking for a similar item?
Our Collector Cars specialists can help you find a similar item at an auction or via a private sale.
Find your local specialist
Ask about this lot
Sholto Gilbertson
International Specialist
1996/2009 'Formula 1' Derived Road Car F1R (Road)
Registration no. AE59 ERV
Chassis no. 7A4N9N319S106N52R
*Designed and built by Lola engineers
*Unique specification
*Road legal in the UK
*Only circa 25 miles since completion
Footnotes
Design and race engineers at Lola, headed by Russell Anniston, were challenged by way of a wager to build a Formula 1-style car that could be UK road registered. The street car had to embody the excitement, visual cues, and sense of theatre of a traditional Formula 1 racing car, while still addressing the practical road issues involved. The most practical way of demonstrating this was to build one. It took the best part of 15 years from concept through design to completion, and the result is a combination of several racetrack and road-car technologies. Needless to say, after this magnificent creation's completion, the wager was won.

The F1R was built around a circa 1996 Lola chassis (which may have come from the company's aborted 1997 F1 project) utilising the tub, wings, suspension, nose none, body panels, radiator ducting, and other ancillaries.

Although during this period of Formula 1, normally aspirated engines of 3.0-litres capacity were used, it was felt that for road use a 2.0-litre turbo-charged Cosworth YB unit would offer the optimum balance. The four-cylinder Cosworth was mated to a G50 five-speed manual gearbox for simplicity of use, while the ready availability of parts ensures easy ongoing maintenance. The engine is presently tuned to deliver a healthy 370bhp, but adjusting the turbo can substantially increase this.

Ground clearance was one of the most obvious areas of consideration, and this F1 derived road car runs at an increased and adjustable 50-75mm. As with an F1 car, the aerodynamically critical surfaces and wings generate increased levels of downforce as speed rises. Both front and rear wings are adjustable.

The F1R is an amalgamation of various racing vehicle technologies, and uses conventional components where appropriate. All service items are readily available. The F1R was built and assembled by Lola engineers to the highest standards with customary attention to detail. The net result is a car that quite possibly provides the closest sensation of driving a single-seat racer on the road. 

To say it is eye-catching on the road is somewhat of an understatement. The owner reports that the car is good in traffic, very easy to drive, and offers tremendous performance when required - it even has a 'handbrake' to comply with UK regulations. The F1R is offered in effectively 'as new' condition, having covered only some 25 miles and been stored in a climate controlled environment with a stable of other cars. The maintenance programme includes starting and warming up to operational temperatures every month. The F1R's last outing was in early autumn for its annual MoT test.

The seller, an avid motorsport enthusiast and driver, is very happy to offer any advice to the buyer. Furthermore, one of Lola's former race engineers is also available to offer advice. A spares package is included with the car, and an inventory of these parts is available from Bonhams.  A comprehensive history of the specifications and build of this striking car is available also.

Offered with a DVLA V5C document giving the first date of registration as 13th October 2009, this is the only such motor car built and is fully road legal in the UK having passed the government SVA tests. Coming to sale at a fraction of the price such a car would cost to commission today, this extraordinary vehicle represents a unique opportunity to any motorsport collector.