Goodwood Members' Meeting / 1955 Mercedes-Benz 300 SL 'Gullwing' Coupé Chassis no. 198.040-55 00037 Engine no. 198.980-55 00189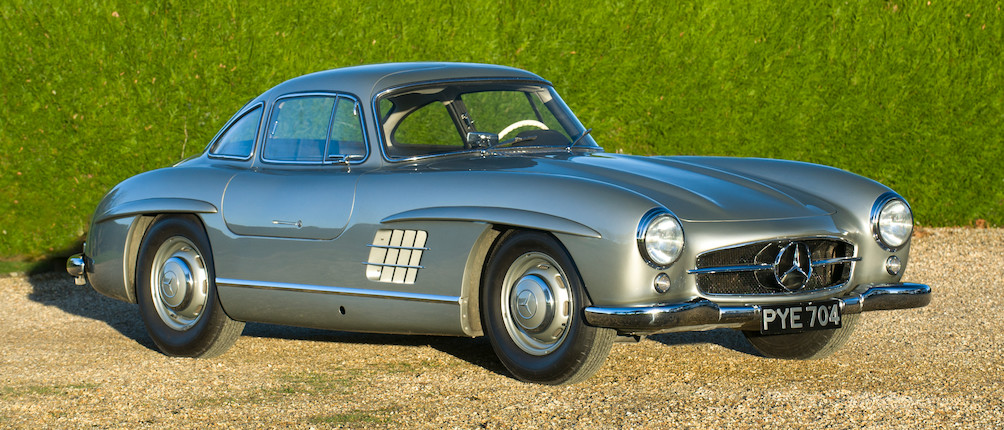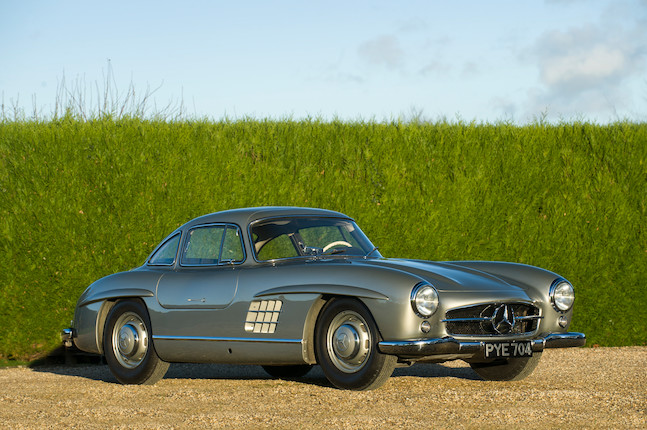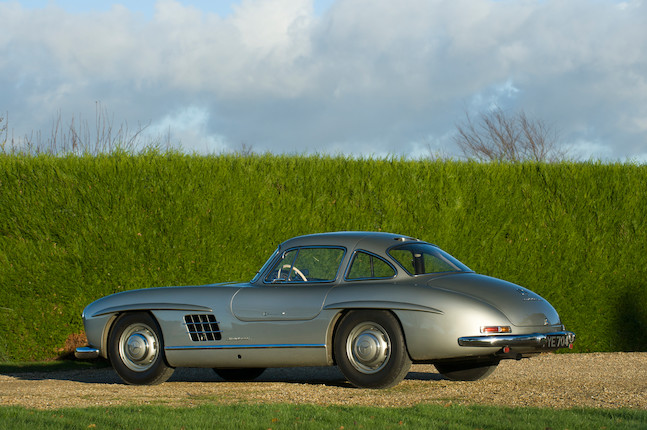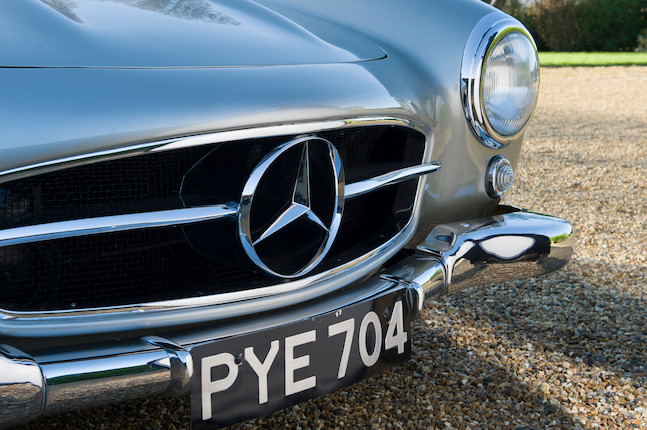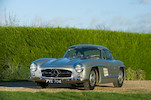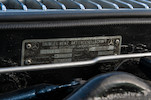 1955 Mercedes-Benz 300 SL 'Gullwing' Coupé
Registration no. PYE 704 Chassis no. 198.040-55 00037 Engine no. 198.980-55 00189
Amended
20 March 2016, 13:00 GMT
Chichester, Goodwood
Sold for £841,500 inc. premium
Own a similar item?
Submit your item online for a free auction estimate.
How to sell
Looking for a similar item?
Our Collector Cars specialists can help you find a similar item at an auction or via a private sale.
Find your local specialist
1955 Mercedes-Benz 300 SL 'Gullwing' Coupé
Registration no. PYE 704
Chassis no. 198.040-55 00037
Engine no. 198.980-55 00189
Body no. 198.040-55 00182


*Iconic model
*Delivered new to the UK
*Current ownership for circa 48 years
*Outstandingly original
Footnotes
'When it was first announced by Mercedes-Benz, the production 300 SL Coupé was a startling car built to the German concern's customarily startling standards, but above all what left the general public most open-mouthed about the new car was its upward-opening Gullwing doors...!' - Motors, 1963.

Mercedes-Benz returned to post-war competition in 1952, fielding two of its new 300 SL (W194) sports cars in the Mille Miglia. The pair finishing a creditable 2nd and 4th overall in this most difficult of events and this promising start was followed up by a win in the challenging Carrera Panamericana. The works first raced the 300 SL (Sport Leicht) in open form, but for the Le Mans 24-Hour Race in June a trio of 'Gullwing'-doored coupés was entered. High sills were a feature of the multi-tubular spaceframe chassis, and while access was not a problem of the open car, the coupé bodywork required innovative thinking - hence the Gullwing doors. Karl Kling and Hans Klenk duly brought their 'Silver Arrow' home in first place and the 300 SL was on its way to becoming part of motor sporting legend.

Launched in 1954, the production 300 SL retained the spaceframe chassis and lightweight aluminium-alloy bodywork of the W194 racer while its mechanical underpinnings, like the latter's, owed much to the contemporary Mercedes-Benz 300 luxury saloon. A 2,996cc overhead-camshaft inline six, the 300 SL's engine was canted at 45 degrees to achieve a low bonnet line and produced 215bhp (DIN) at 5,800rpm using Bosch mechanical fuel injection. A four-speed, all-synchromesh manual gearbox transmitted power to the hypoid bevel rear axle. Suspension was independent all round: by wishbones and coil springs at the front, with swing axles and coil springs at the rear.

A production 300 SL (W198) was tested by Road & Track magazine in 1955, accelerating from 0-60mph in 7.4 seconds on its way to a top speed of 140mph. Half expecting the long-awaited 300 SL to provide an anti-climax, R&T were delighted to find the new car, 'far beyond our wildest expectations. In fact, we can state unequivocally that in our opinion the 300SL coupé is the ultimate in an all-round sportscar. It combines more desirable features in one streamlined package than we ever imagined or hoped would be possible. Performance? It accelerates from a dead start to 100mph in just over 17 seconds. Dual purpose? A production model 300 SL can make a very acceptable showing in any type of sportscar competition. Yet the car is extremely tractable and easy to drive in traffic. Comfort? The fully enclosed 300 SL is the most comfortable (and safe) high-speed 'cross-country' car built today.'

A 300 SL roadster featuring conventional doors was first exhibited at the Geneva Salon in May 1957 and, although built in greater numbers, has never matched the immortal Gullwing for desirability. Its racing parentage notwithstanding, the 300 SL remains a thoroughly practical car, as civilised in city traffic as it is exhilarating on the autostrada. By the time 300 SL Coupé production ceased in 1957, some 1,400 examples had found customers. Today the model is both rare and most sought after by connoisseurs of fine automobiles.

The bulk of 300 SL production was delivered new to the USA, and European or UK specification cars, such as that offered here, are relatively rare. Only the third example delivered to the UK, this magnificent Mercedes-Benz 300 SL Gullwing was retailed via Brooklands of Bond Street and first owned by Sir Jeremy Boles (then just 23 years old). Registered 'PYE 704', the car was delivered finished in silver grey metallic and trimmed with a combination of blue-checked gabardine and blue Tex-leather. Boles was partially disabled, and the Mercedes was fitted with a hand-operated clutch while in his ownership. '037' is listed in Anthony Pritchard's definitive book on the marque: 'Gullwing - the Mercedes-Benz 300 SL Coupé' (Palawan Press).

A motor racing enthusiast, Boles raced an Aston Martin DB3 ('DB3/8') and owned a Formula 2 Connaught, both of which were driven by Don Beauman during 1954/1955. Boles had ordered the Gullwing at the 1954 Earls Court Motor Show, despite a passionate intervention in the proceedings by Mike Hawthorn. In Chris Nixon's autobiography of Hawthorn and his closest friend Peter Collins, 'Mon Ami Mate', Hawthorn's former girlfriend Moi Kenward recalled that they were upstairs at the Earls Court Motor Show when someone told Mike that Sir Jeremy Boles, another close friend of his, was buying a Gullwing Mercedes. Hawthorn was outraged that Boles should be so unpatriotic as to buy a German car, but despite ranting at the hapless Mercedes staff and Sir Jeremy, was unable to stop him handing over the cheque.

According to notes on file from when Kingsley spoke to Boles in 1999, the cars rear axle broke on Salsbury Plain when the car was about three months old, this was changed free of charge by Mercedes for the higher ratio version, fitted with which Sir Jeremy achieved a speed of 158mph in the car, Boles thought he had sold the car in late 1956 or early 1957.

The next known owner was in 1959 when the car passed via Welwyn Motors in Suffolk to sculptor Geoffrey Clarke, RA, its second owner. Clarke was a friend of Kingsley Curtis, who had known the Gullwing since 1959 and always said he would buy it should Clarke decide to sell. In 1967 he got his chance, paying £2,000 for the Mercedes, which was used as everyday transport for the next few years. It was sometimes used to take his daughters to school. The car was painted grey at this time and registered in the name of Kingsley's company.

In the 1970s the Gullwing was put into store and not used until it was disinterred in 1997 for full restoration, which was carried out by Vardy/Robinson Mercedes-Benz of Cambridge. Restoration of the body and paint (to original colour) was entrusted to respected local specialists Kirtling Garage, while the interior was re-trimmed by P & M Taylor, with parts supplied by O'Keefe and others. The restoration was completed in 2000 at a cost of circa £50,000, there are associated invoices and a photographic record on file. Since then the Gullwing has been used sparingly, and currently displays a total of circa 60,000 miles on the odometer, which is almost certainly genuine. There is a good history file with the car, which appears to have all its original parts books, tools, manuals, the cars individual numbered copy of Gullwing by Pritchard the standard reference work on the model is included in the sale.

Offered with an old-style logbook, copy build sheet and a V5C registration document, this outstandingly original example of, arguably, the most charismatic of all post-war sports cars is presented in quite delightful condition and is worthy of the closest inspection.
Saleroom notices
Please be advised the correct engine number is 198.980-45 00189 and not as misprinted in the catalogue.