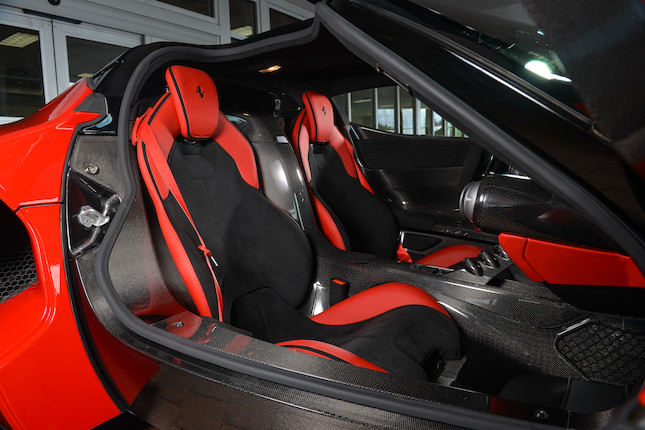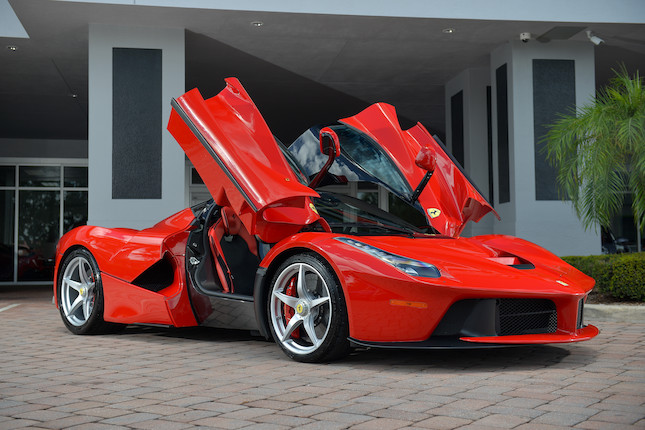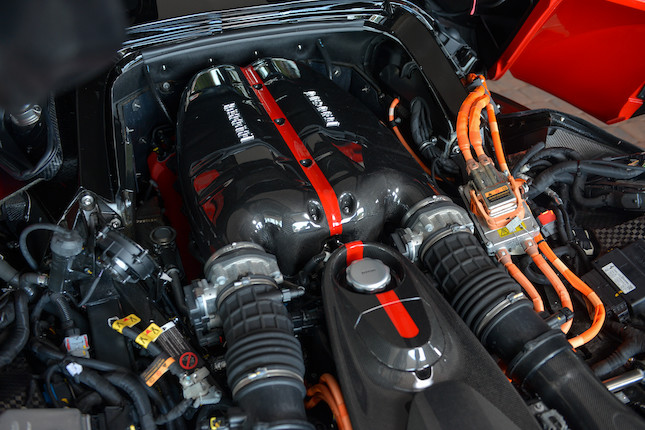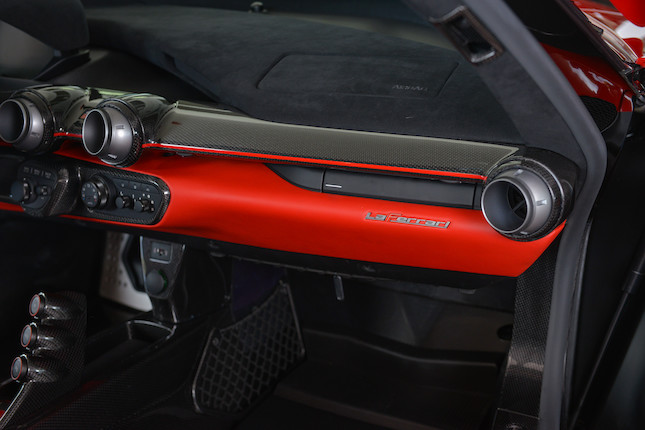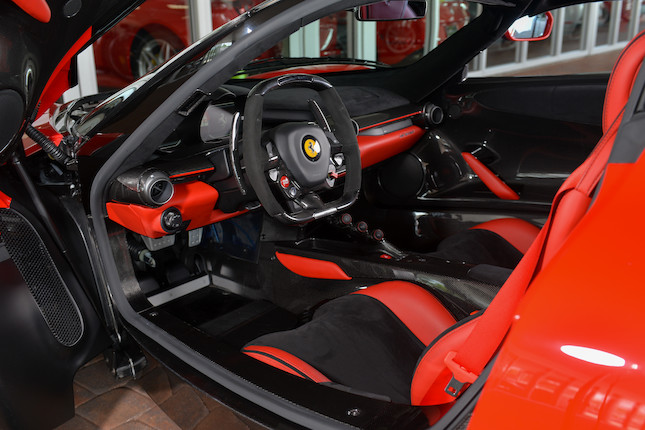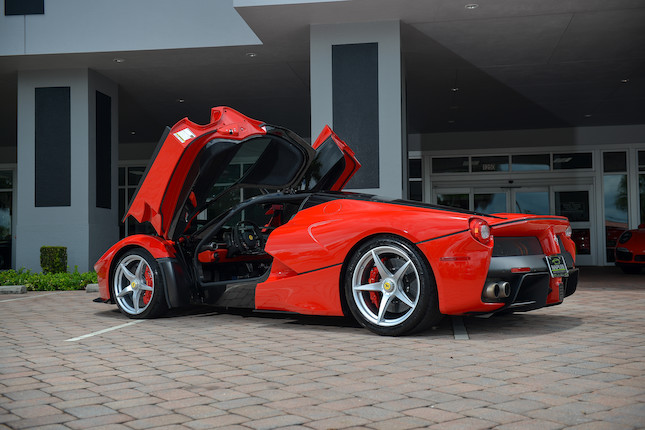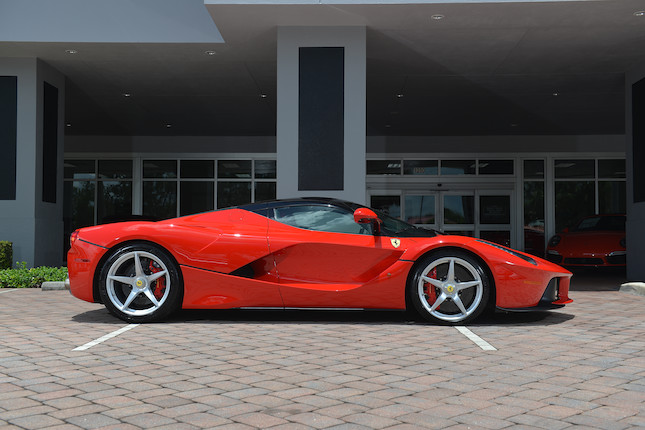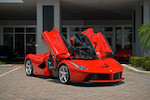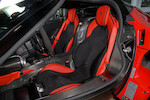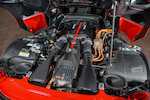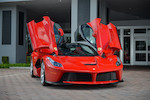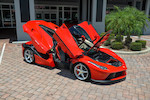 2014 FERRARI LaFERRARI
Amended
19 August 2016, 11:00 PDT
Carmel, Quail Lodge & Golf Club
Sold for US$3,685,000 inc. premium
Own a similar item?
Submit your item online for a free auction estimate.
How to sell
Looking for a similar item?
Our Collector Cars specialists can help you find a similar item at an auction or via a private sale.
Find your local specialist
Ask about this lot
Mark Osborne
Vice President
2014 FERRARI LaFERRARI

VIN. ZFF76ZFA0E0206526

6,262cc, DOHC V12 Hybrid Engine
963hp at 9,000rpm
7-Speed, Dual Clutch Transmission
Front Suspension by Double Wishbones, Rear Suspension by Multilink
4-Wheel Carbon Ceramic Disc Brakes

* One of only 120 delivered to the U.S. market
* 230 miles from new
* No restrictions to ownership
* First to be offered for sale publicly
* Undeniable future classic


LaFerrari

"We chose to call this model LaFerrari because it is the finest expression of our company's unique, unparalleled engineering and design know-how, including that acquired in Formula One."

This is how chairman Luca di Montezemolo summarized the successor to the Enzo when it was launched at the Geneva Salon, in March 2013. He would later state that the complete run sold out at the show, with 700 requests for the planned 499 car production run.

It is hard not to consider this as the both the zenith and the grand finale of his amazing two decades at the helm of the world's greatest sportscar brand. The following fall he would announce that he would step down as its chairman.

In the decade that had passed since the Enzo started to be delivered, Formula 1 regulations had changed dramatically, technology had adapted, become more 'green' even... As Montezemolo stated, everything they had learned now went into the new car.

Of course, in many respects it was obvious that a decade of technology would bring the car light years ahead of its predecessor, but it was a carefully thought out process that arrived at the finished article.

Powered by a normally aspirated 6.3 Liter V12, which could put out some 800bhp, the internal combustion engine was no longer the sole source of energy/power. The 'green' aspect was the arrival of the Hybrid Kinetic Energy Recovery System, which had appeared on F1 cars in 2009. As on those they were determined would provide not only the reductions in emissions and fuel consumption, but also provide the performance boost that was seen on the racetrack in their single seaters.

First off, the new car had to be lighter, the goal being a saving of nearly 20%. This was something of a tightrope to walk as they knew they knew the KERS technology was a weight gain. The designers elected to make the car some 900mm shorter than an Enzo, and wherever possible use the same build techniques and ultra-lightweight materials as they were in the contemporary racecars. Every aspect was looked at, details such as a complete reworking of how the seating was built, now the driver would effective sit on upholstery which was fixed to the cockpit and the pedals and steering wheel would simply allow for driver adjustment, the seat structures themselves were eliminated. Reductions in the thickness of the carbon fiber body panels and even using lighter paint itself bought 17kg.

The hybrid KERS chosen was itself subjected to rigorous refinement to shave some 50kg off its expected 200kg added weight. The effect of the system they created is nothing short of staggering in terms of performance, long term suppliers Magneti Marelli providing two electric power units to separately power the wheels and ancilliaries.

The electric motor's 120 kilowatts, which equate to roughly 163hp work in harmony with the V12's 800 hp, providing unheard of acceleration at lower speeds and protecting the upper rev bands for out right speed, a mind numbing 9,250 rpm redline point.

The resulting car was nothing short of spectacular, staying true its bloodline, with two wheel drive configuration. Its power combination driving through an seven speed dual clutch transmission, provided lightning quick acceleration, with the following remarkable set of figures:

0-62mph (100kph) in less than 3 seconds
0-124mph (200kph) in less than 7 seconds
0-186mph (300kph) in less than 15 seconds

The manufacturer would report a time of 1 minute 19.70 seconds around its Fiorano Test Track, faster than any car they had ever produced, and some 5 seconds faster than an Enzo! While a quarter mile at 9.7 seconds put it faster than both the 918 Porsche and Bugatti Veyron Super Sport.

And then there's the aesthetics to consider. Each time Ferrari has elected to produce the ultimate sports car of its day, they have produced something totally out of the box, fresh, innovative, striking and individual. As nothing had prepared the world for the looks of an F40 or Enzo, the statement made by LaFerrari had to match that. They chose to work in house, a rare step aside from their relationship with Pininfarina, Ferrari Centro Stile's Flavio Manzoni being responsible for the exquisite design which is both striking and modern, yet gives nods to the brand heritage.

Road and Track's Larry Webster had the privilege of driving a La Ferrari just over a year ago, in Maranello on the day after Sebastian Vettel had secured a popular win for the Tifosi at Hungary, a great day to be at the Ferrari homebase.

It's a fascinating review of this incredible sports car, begun with "I pressed the starter button, lighting off the V12. A flock of birds evacuated a nearby tree." The performance clearly blew him away... "What happened next is cloudy. Launch mode (stability control off, hold the brake, press the launch button, floor the gas, and release the brake) brings engine revs to about 3000 and aggressively engages the clutch. The wheels spun for maybe half a second before the computer upshifted to second. I remember watching the speedometer increase in 10-mph gulps, a blur of flashing digits. Every upshift banged my head on the seat. The V12 sounded as if it was always pegged at redline. A bridge that had seemed a long way off suddenly appeared overhead."

He concludes "There's a lot of talk nowadays about how civilized sports cars have become. How modern tires and electronic systems have insulated drivers from the delicate touch that was once required. The LaFerrari stands that notion on end. To be quick, it demands a style that's both aggressive and delicate. An amazing amount of speed is available to even modestly skilled drivers, and the electronics provide a safety net. But only the truly skilled can deploy all it offers.

Every exotic car should have a tinge of risk. It's impossible to quantify—a VBOX can't measure it. But take the LaFerrari where it wants to go, for those extra few seconds, and the fangs come out. And that's exactly how it should be."

It's hard to argue with such sentiments...


The Motorcar Offered

Here we present for sale the first of these stunning supercars to arrive on the public market and one of only 120, or under a quarter of all production that were sold to the U.S. market

Ensuring that it may match its all of its predecessors in your garage, it is liveried in the timeless Rosso Corsa paint scheme, and trimmed in black. Options checked on its original spec sheet are: Alcantara inner trim for the seats, anti stone chip film, carbon fiber dashboard, and a Cavallino Rampante stitched into the headrests. Additional special features noted by the owner is its Telementry system, allowing you to have your own debrief of track exercising.

As it stands today, a mere 230 miles have been covered, a snip over delivery and test miles, making it a brand new car to all intents and purposes. It remains on factory warranty and carries no restrictions.

As the world record holders for the sale of any Ferrari with the 1962 250GTO we sold here at Quail Lodge in 2014 the year this car was built, its a great pleasure for Bonhams to offer the very latest of its spiritual successors. Use it, or carefully preserve it, the choice is yours, but any way you look at it, this is a future classic in the making!
Saleroom notices
Please note that the title for this car is in transit.