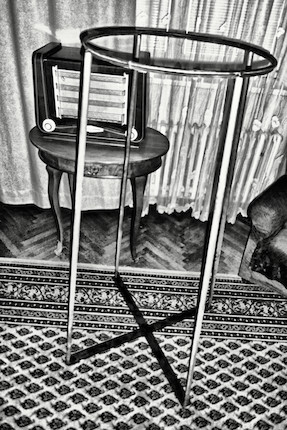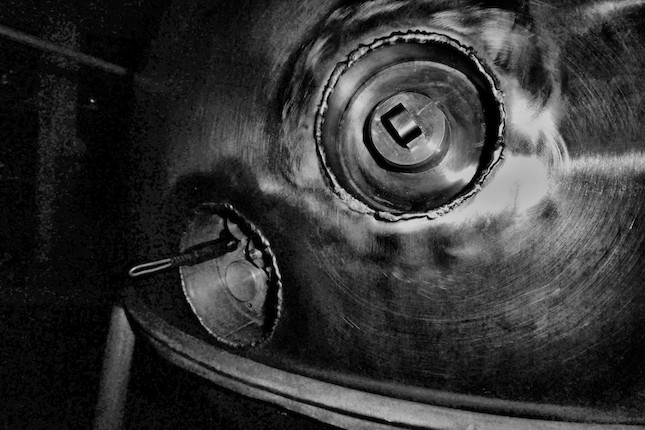 FULL SCALE VINTAGE SPUTNIK-1 EMC/EMI LAB MODEL
20 July 2016, 13:00 EDT
New York
Sold for US$269,000 inc. premium
Own a similar item?
Submit your item online for a free auction estimate.
How to sell
Looking for a similar item?
Our Space History specialists can help you find a similar item at an auction or via a private sale.
Find your local specialist
Ask about this lot
Adam Stackhouse
Specialist
FULL SCALE VINTAGE SPUTNIK-1 EMC/EMI LAB MODEL
A full scale vintage test model of the Sputnik-1 satellite, serial number "OKб-1/003/1957", with live transmitter (still operational, with a new 12v battery). Polished metal sphere with 4 external antennae, approx 23 inches in diameter on manganese brass stand with anti-static o-ring, stand approx 4 feet 9 inches tall, stand and model together approx 6 feet 6 inches tall, and approx 100 lbs. Produced at the OKб-1[OKB-1], the Experimental Design Bureau-1 factory, also known as the S. P. Korolev Rocket and Space Corporation Energia, in 1957 sometime prior to the launch of the Sputnik-1. Complete with vintage Tesla Maj 620A broadcast receiver, approx 24 x 18 x 13 inches, and 42 lbs, made in Prague ca 1955-56.
PROVENANCE: From the Air & Space Collection of scramjet rocket engineer, Professor Alexander Roudakov.

An exceptionally rare vintage test model of the Sputnik-1 satellite, one of only a few made to test ground Electromagnetic Compatibility (EMC) and Electromagnetic Interference (AMI) testing. While there are only four known vintage replicas of the Sputnik-1 (two in private hands, one just outside Moscow at the Energia Corporate Museum, the company that descended from Korolev's Experimental Design Bureau, and one which does not have the internal components of that at Energia Corp, at the Museum of Flight in Seattle, Washington), we do not know of any other test models. An incredible and impressive artifact from the dawn of the space age.

The Sputnik-1 artificial satellite first orbited the Earth on October 5, 1957. Visible all around the Earth, it launched the American Sputnik crisis and gave birth to the Space Race.