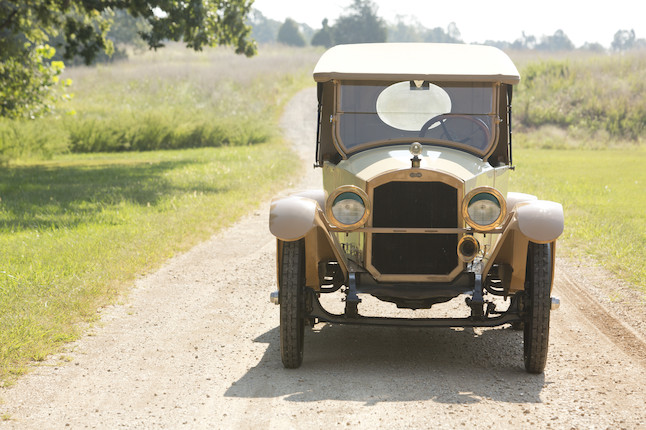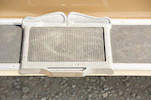 Offered from the Evergreen Collection
c.1919 Cleveland Model 40 Two-Passenger Roadster
Chassis no. 3813
Amended
5 October 2015, 14:00 EDT
Philadelphia, Simeone Foundation Automotive Museum
Sold for US$7,700 inc. premium
Own a similar item?
Submit your item online for a free auction estimate.
How to sell
Looking for a similar item?
Our Collector Cars specialists can help you find a similar item at an auction or via a private sale.
Find your local specialist
Ask about this lot
Rupert Banner
VP, Business Development
Evan Ide
Vice President, Senior Specialist
Eric Minoff
Senior Specialist
Offered from the Evergreen Collection
c.1919 Cleveland Model 40 Two-Passenger Roadster
Chassis no. 3813
OHV, 6 Cylinder Inline Engine
Single carburetor
45hp
3-Speed Transmission
2-Wheel Drum Brakes with Hydraulic assist (see text)
Leaf Spring Suspension

*Rare example of marque
*Sporting specification with good power to weight ratio
*Smaller version of Chandler automobile

THE MOTORCAR OFFERED

Hailing from its namesake city in Ohio, the Cleveland Automobile Company operated from 1919 through to 1926, building what were essentially more modest versions of Chandler automobiles, despite the continued denial by Chandler themselves of a connection. The cars used the same overhead valve inline six-cylinder motor of Chandler, but placed it in a shorter wheelbase and with lighter weight spartan coachwork styles.

Sitting on a 112 inch wheelbase, buyers had the option of a Five-Passenger Touring or Sedan, Four-Passenger Coupe, or Two-Passenger Roadster, of which this is an example of the latter. As new it would have set its original purchaser back some $1385. Based on its low chassis number '3813' and on published information which accounts for 4836 units built in the first full 1919-20 season, it would seem that this dates from the early years of their production.

Known to have passed through a local Pennsylvania dealer in recent years, it is understood that the car came to this area from Maine, where it had benefited from a sympathetic home restoration. To judge from the car's condition today, its former owner must have had an authentic example of the model to begin with, seeing as it retains nice period details such as the company 'bowtie' style logo on its radiator, radiator cap and wheel hubs. Additional period features include a two piece windshield and a rather appealing 'SLO' license tail lamp. Assisting its driveability, its brakes have been uprated with hydraulic assistance.

Finished in a 'toffee and cream' paint scheme and running on wooden artillery style wheels, this appears to adhere to period adverts for the models, which would proudly proclaim 'one ride a revelation' and that 'the Cleveland Six is one of the finest performance cars ever designed'!
Saleroom notices
This vehicle is titled as a Cleg