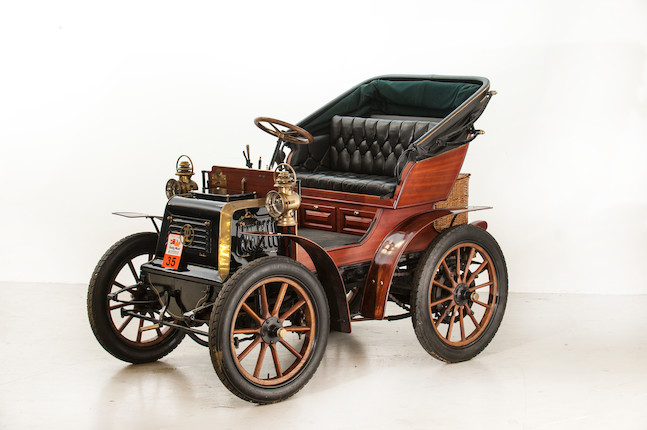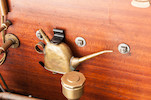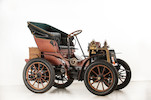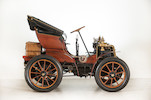 1899 Panhard-Levassor Type M2E 4hp Two-Seater
Registration no. not UK registered Chassis no. 1862 Engine no. 1862
30 October 2015, 18:00 GMT
London, New Bond Street
Own a similar item?
Submit your item online for a free auction estimate.
How to sell
Looking for a similar item?
Our Collector Cars specialists can help you find a similar item at an auction or via a private sale.
Find your local specialist
Ask about this lot
Tim Schofield
Head of Department
1899 Panhard-Levassor Type M2E 4hp Two-Seater
Registration no. not UK registered
Chassis no. 1862
Engine no. 1862

*Influential French make
*Extensively restored
*VCC dated
*Early London to Brighton Run starter
Footnotes
René Panhard was a qualified engineer whose Paris-based business made woodworking tools and built Deutz engines under license. With his partner, Émile Levassor, he experimented with horseless carriages using engines licensed from Daimler. In 1891, Panhard et Levassor offered for sale what was arguably the world's first production car, using a built-under-license Daimler engine. Both Daimler and Benz had made automobiles before Panhard but these had been individual 'prototypes' rather than models intended for series production. Above all, the firm was responsible for bequeathing the automobile world the Système Panhard, which embodied the now familiar layout of a front-mounted engine driving the rear axle via a clutch, gearbox and differential. The modern motor car had been born.

After Emile Levassor's death in 1897, René Panhard reorganised his company as a joint stock corporation to attract wealthy investors, while Commandant Arthur Constantin Krebs succeeded Levassor as technical and production manager. Krebs began work by designing a series of four-cylinder engines with nominal power outputs ranging from 8CV to 20CV. His Paris-Amsterdam racer of 1898 featured a tilted (as opposed to vertical) steering column and this innovation was soon carried over to the production cars. Racing developments continued to influence the production Panhards, which soon featured front-mounted radiators, first seen on the Paris-Bordeaux racer of 1899. Battery/coil ignition and Krebs' own diaphragm carburettor were features of Panhard et Levassor engines by the end of 1901, and during that year he introduced the first power units, known as the Centaure family, to depart from the original Daimler design.

Panhard et Levassor swiftly established a reputation for fine engineering, excellent craftsmanship, superior reliability and outstanding performance, qualities that placed the company at the forefront in early motor sport, notably the great Continental city-to-city races of the time. Little wonder therefore that such notables and sportsmen as the Hon C S Rolls, René de Knyff, Maurice Farman, Léon Girardot and Fernand Charron were associated so closely with the marque. As early as 1898 Charron had driven a Panhard et Levassor to victory in the Paris-Bordeaux race, covering the course at an average speed of 26.9mph, while in 1899 Girardot's 12hp car covered the 201 miles of the Ostend-Paris race to win at an average speed of 32.5mph. Significantly, it was with a Panhard et Levassor that Charles Rolls chose to commence his competitive career, driving one of the French manufacturer's cars on the 1,000 Miles Trial of 1900. In that same year Rolls used his Panhard to give the Duke and Duchess of York (later King George V and Queen Mary) their first ride in an automobile.

This restored 4hp two-seater is powered by the Daimler-Phénix vertical twin-cylinder engine, with bore and stroke of 80x120mm for an engine capacity of 1,201cc. Original factory records show that car number '1862' was invoiced on 11th September 1899 to A Simon at Condé-par-Esbly (Seine et Marne) while the body is recorded as a 'charrette Anglaise dos-à-dos with American hood'. While still in the first owner's hands it returned to the factory twice: on 6th January 1900 and 30th August 1902, on the second occasion receiving a new cylinder head from the 5hp engine.

The current vendor purchased the Panhard, as a part restored project, in the Bordeaux region of France in 1999 and completed the restoration in his own workshop. Works carried out included replacing the chassis' wooden frame, flitch plates and sub frame, and fitting a reproduction body in a style different from that of the original. After completion, the car was inspected in May 2014 by members of the Veteran Car Club's Dating Advisory Committee while at Mercedes-Benz in Mannheim, Germany and allocated a manufacturing date of 1899. An early starter on the Brighton Road and a magnificent Victorian vehicle in all respects, car number '1862' is offered with the VCC's Vehicle Identification and Dating Certificate and illustrated 65-page report (perusal recommended).